The World Has Sadly Lost Masterchef Junior Star Ben Watkins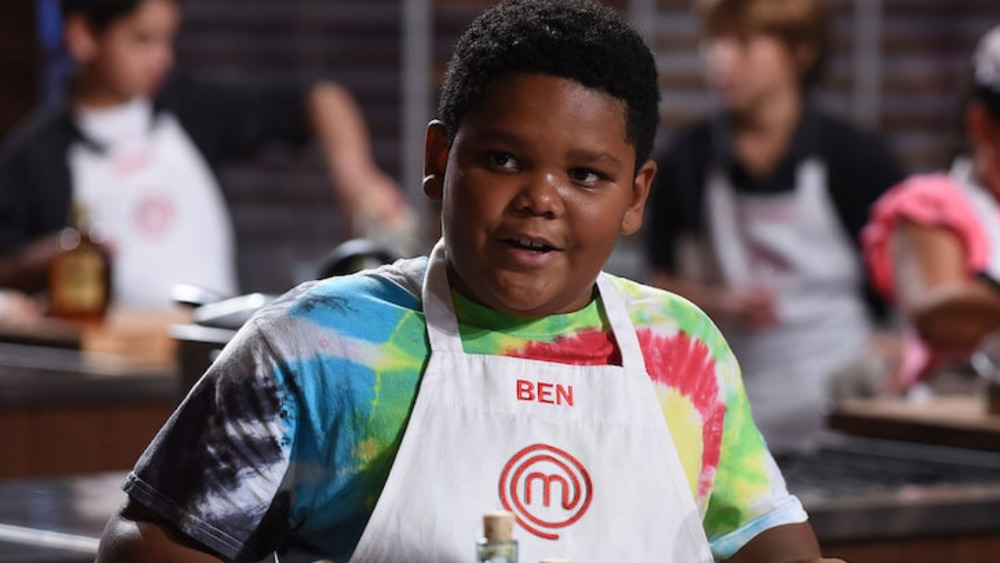 Fox
Sad news out of the MasterChef franchise as Junior contestant, and fan favorite, Ben Watkins has passed away at the age of just 14. Variety reports the youngster died after an 18-month battle with cancer at the Lurie Children's Hospital in Chicago. Watkins' family confirmed as such in a statement on his GoFundMe page, which was initially created back in 2017 to support Watkins following the tragic death of his parents.
They owned restaurant Big Ben's Bodacious BBQ and Delicatessen, in Gary, Indiana, where he originally learned to cook but were killed in a murder-suicide, leading to the restaurant's closure (via Chicago Tribune). Watkins' close-knit neighborhood subsequently raised over $30,000 through his GoFundMe to support the teenager's dreams of studying culinary arts and engineering. The talented kid competed in the sixth season of MasterChef Junior when he was just 11, ultimately placing in the top 20.
MasterChef Junior's Ben Watkins was battling a rare form of cancer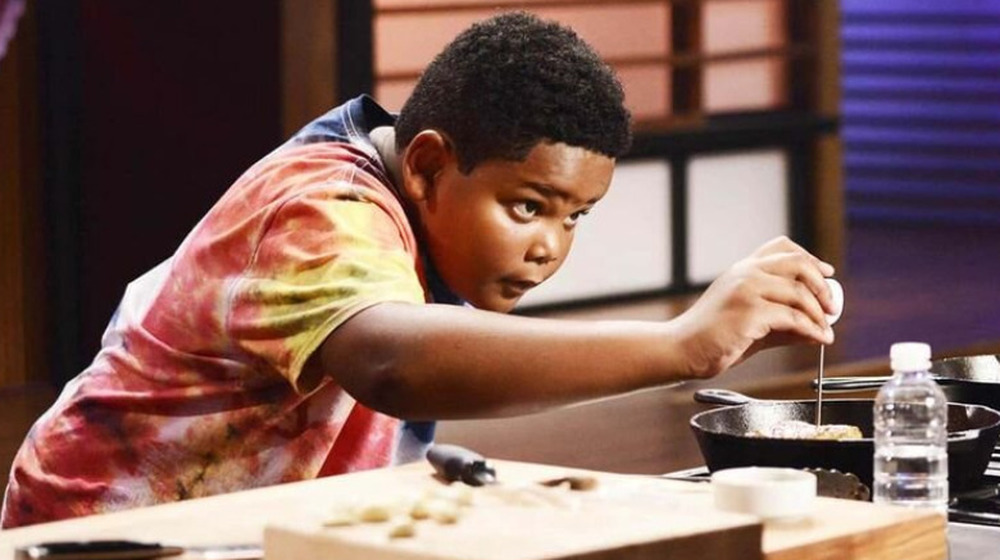 Fox
Watkins was diagnosed with a rare soft tissue tumor called angiomatoid fibrous histiocytoma in 2019. His uncle told the Chicago Tribune that the cook was one of just six people in the world to receive the diagnosis. "We were praying for a different outcome," he acknowledged upon Watkins' passing. "But Ben's lungs could no longer give him the air he needed to breathe. It's been devastating." Watkins' uncle explained the poor kid had spent the entire summer in intensive care, as "a golf ball-sized growth in Ben's neck had spread into a grapefruit-sized tumor," ultimately destroying his lungs.
Although the loss has hit his family hard, in their GoFundMe statement, they noted, "We cannot thank this community enough for holding our family up in prayer and for all that you've done ... Ben was and will always be the strongest person we know." MasterChef's own Gordon Ramsay took to Twitter to share his devastation over Watkins' death. The notoriously prickly Brit wrote, "We lost a Master of the @MasterChefJrFOX kitchen today. Ben you were an incredibly talented home cook and even stronger young man. Your young life had so many tough turns but you always persevered."