These Are The Best Colors For Your Bedroom, According To Feng Shui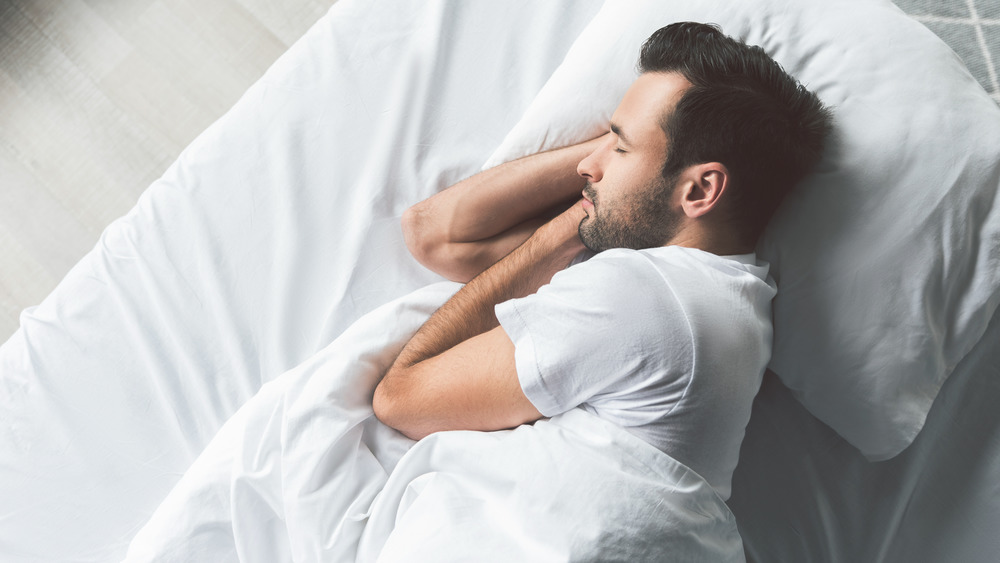 Shutterstock
The bedroom is one of the places where we spend the most time. As such, having an atmosphere that brings on a sense of calmness and tranquility can make or break your sleep quality. Feng shui may be a helpful option in making your bedroom the oasis you've always wanted.
On top of other feng shui principles you can adopt to turn your space into a zen den, using various color schemes can make a big difference, as well. While many of us would think to choose a soft blue or purple to achieve the ultimate relaxing atmosphere, the answer may lie in different hues. According to Real Simple, it's best to avoid primary colors, such as purples, reds, blacks, and blues. "They can trigger major problems depending on the feng shui energies of the space," the American Feng Shui Institute's executive director, P.K. Odle, tells the outlet.
When it comes to your sleep-zone, neutral hues may be your best bet. Since they are relaxed and muted, they can help your mind follow suit. Real Simple recommends starting with your bedding if painting the walls isn't an option. Stick to colors like creams, chocolate, peach, and off-white — similar to the hues you would find in nature, Mindbodygreen suggests.
For feng shui, focus on your bedroom's layout and accessories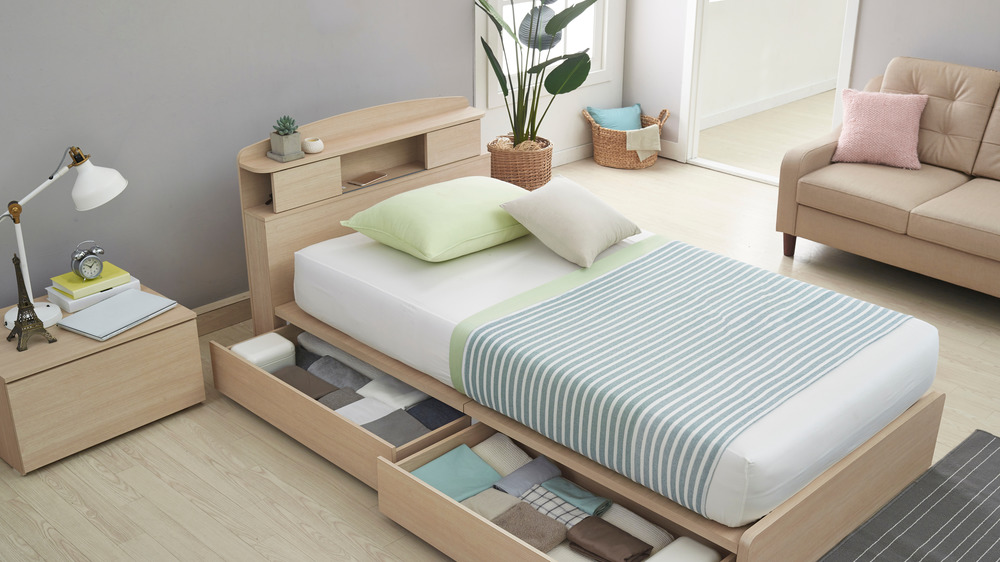 Shutterstock
Beyond just the colors you choose, the accessories you invite into your bedroom can also impact the energies in the space. According to Mindbodygreen, having "pairs of everything" is another important element to incorporate in your layout. Lamps, pillows, nightstands, and any other accent pieces should all have a matching counterpart if you're looking to promote "harmonious" energies and partnership.
As far as furniture goes, having a headboard is a non-negotiable in feng shui. The outlet explains that having this piece attached to your bed is said to "provide a feeling of support in life." Soft, rounded edges make for a smoother atmosphere, so opt for the fabric variety rather than metal or other cold accessories. Sharp corners and sides are non-starters for all pieces of furniture, including nightstands, dressers, and décor, per Mindbodygreen. To bring in more relaxed energy, you'll want to incorporate softer pieces and décor. Other no-gos include water-based décor and accents, plants, and a cluttered underside of the bed. All of these things can throw off the peaceful atmosphere that your sleep schedule needs. 
So, stick to basic colors, buy everything in pairs, pick up a soft headboard, and avoid sharp edges! Finally, that full night of rest may be within your reach.