Why Blended Soups Should Be Your Cold-Weather Dinner Staple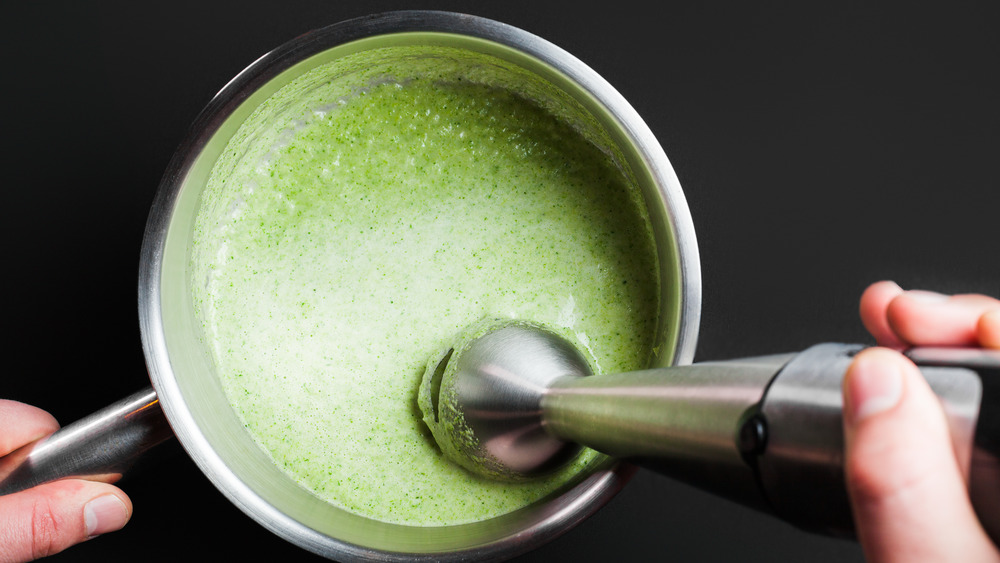 Shutterstock
The wintertime doesn't exactly do wonders for most people's motivation. Darker nights and colder temperatures can make it difficult to whip up a five-star, nutritious meal. Enter — blended soups. An easy and filling alternative to cooking a three-course meal at 6 p.m., blended soups only require your favorite vegetables, a few cups of broth, and an immersion blender. If you're pressed for time, blend up your dish on Sunday and have it ready to go throughout the week. It's much more satisfying and nutrient-packed than take out! 
According to Eating Well, making blended soups can provide you with multiple meals. Simply cook, divide, and freeze. You can take your pre-measured portions out of the freezer the night before and have them ready to eat in the morning. The outlet also notes that blended soups are great for feeling and looking your best. Filling and nourishing, vegetable soups give your body the vitamins it needs to function at its best.
Depending on your taste buds, you can curate a blended soup that tastes amazing and keeps your body humming along.
Turn your old vegetables into a nutrient-dense blended soup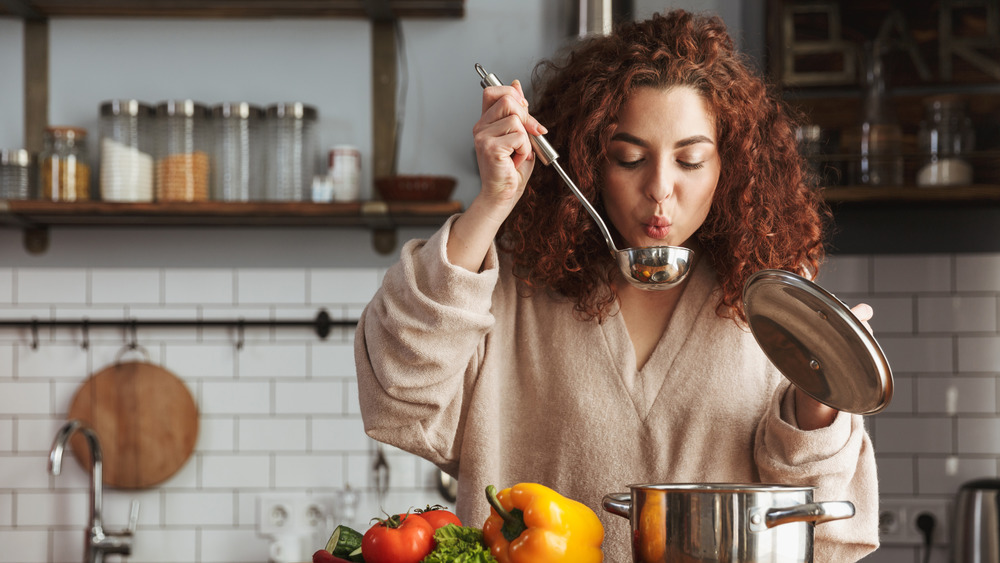 Shutterstock
Are your bottom fridge drawers loaded with celery, carrots, and other veggies you have yet to use? Add them to your pot, heat, and blend into a delicious, wintertime soup. Have a few base ingredients on hand, like onions, garlic, celery, and other flavors that you enjoy, Traditional Cooking School recommends. You can also find a recipe that calls for the veggies you currently have in your fridge and blend away.
As an added bonus, blended soups are incredibly easy on your digestive system. If you make your variety with bone broth, you'll get an extra boost of gut-healthy collagen, as long as this type of broth agrees with your stomach, per Medical News Today. From here, you'll need a cutting board, food processor or hand-held immersion blender, a peeler depending on the vegetables you're using, and a dutch oven or pot, the outlet explains.
Once you've chosen your ingredients and have planned your recipe, it's time to cook, blend, and absorb the nutrients. You'll realize, as the weather gets colder, that having hot soup on hand can warm up even the most frigid of days.