People's Newest Sexiest Man Alive Is Turning Heads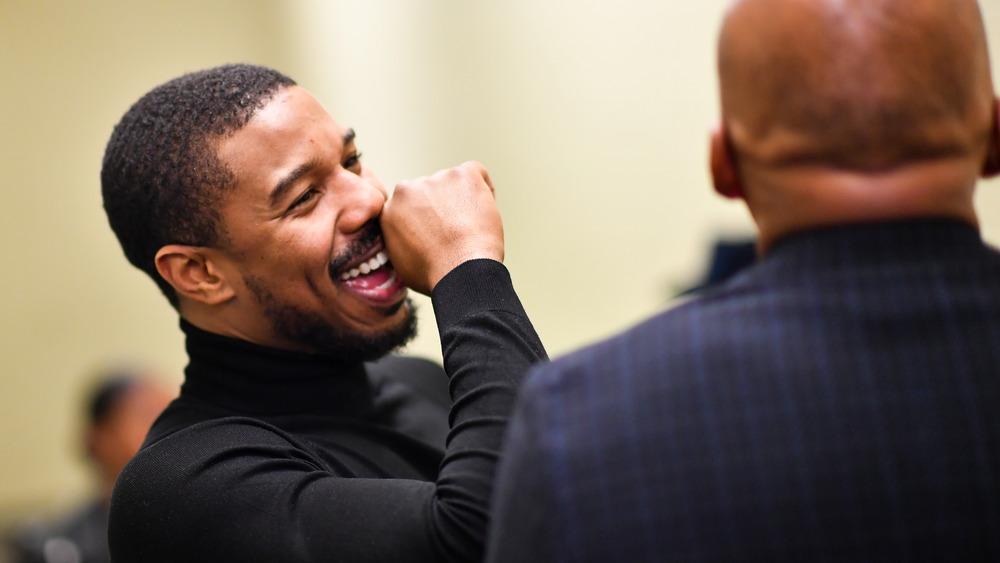 Prince Williams/Getty Images
In 2017, People's Sexiest Man Alive Blake Shelton was very publicly in a relationship. 2018's pick, Idris Elba, was already engaged to his now-wife (via People). Last year's pick, John Legend, is widely known, loved, and envied for his marriage to Chrissy Teigen. Now, for the first time in years, we have a single Sexiest Man Alive. Michael B. Jordan is this year's pick, and he knows exactly what he wants in a relationship (via People).
The qualities he's looking for in a partner, he tells the magazine, include "a sense of humor, true understanding, because [an actor's] life is not conducive to a relationship—it's really not." He goes on, "Somebody that's nurturing. I've got a list. That's probably why my a** is still single, but yeah, it's a list."
He also has a clear vision of what his perfect date looks like: "The freedom to go wherever I wanted in public, not worry about paparazzi, enjoy somebody's company. Go for a drive, dope playlist. Drive somewhere just for dessert. I'm definitely a movie guy, and then I'd ride the vibe for the rest of the night."
Michael B. Jordan on the single life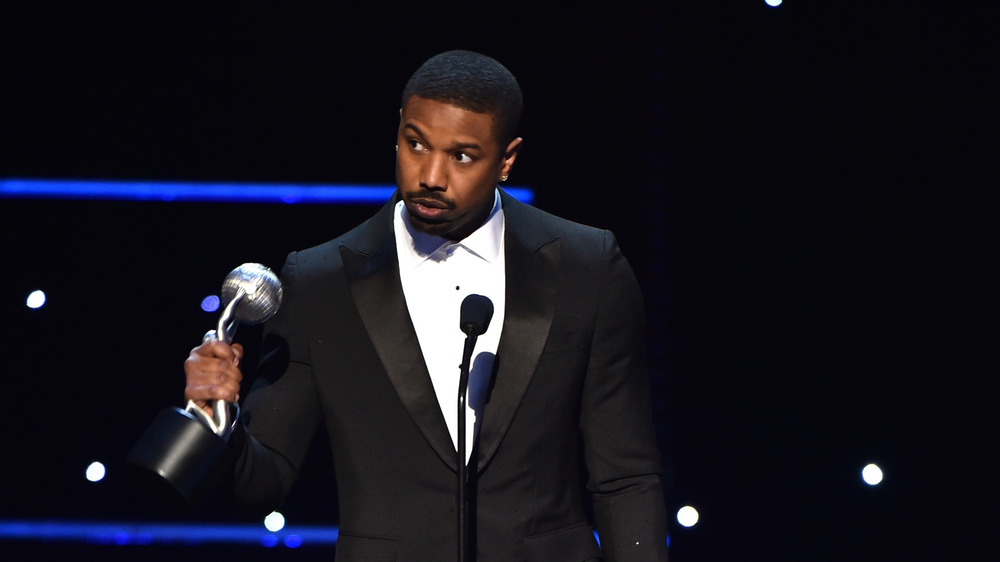 Aaron J. Thornton/Getty Images
It's not the first time the actor has commented publicly on his relationship status. As he explained in a 2018 interview with GQ,  "My career is awesome. It is going great. There's other places in my life that I'm f***ing lacking at. I'm very mature and advanced in a lot of areas of life. Dating may not be one of 'em. My personal life is not. I don't really know what dating is." 
He explains how much more complicated it is dating when you're very publicly a heartthrob: "[If I date you], then they're going to talk about you, they're going to find out who you are. They're gonna find out what your Instagram is, they're going to find us in that. And all the fan club and everybody else is going to find out who you are, and now you and I are forever associated with one another. So now, how do you go anywhere normal, chill, just getting to know somebody that you just met, that you may not—may or may not—hit it off at all? That part of dating is tough."
While he's definitely not complaining about being named the Sexiest Man Alive — who would? — it's not going to make it any easier for him to go to a movie with his funny, understanding dream girl without being followed by the paparazzi.