Nancy Pelosi's Re-Election As House Speaker Is Causing Quite A Stir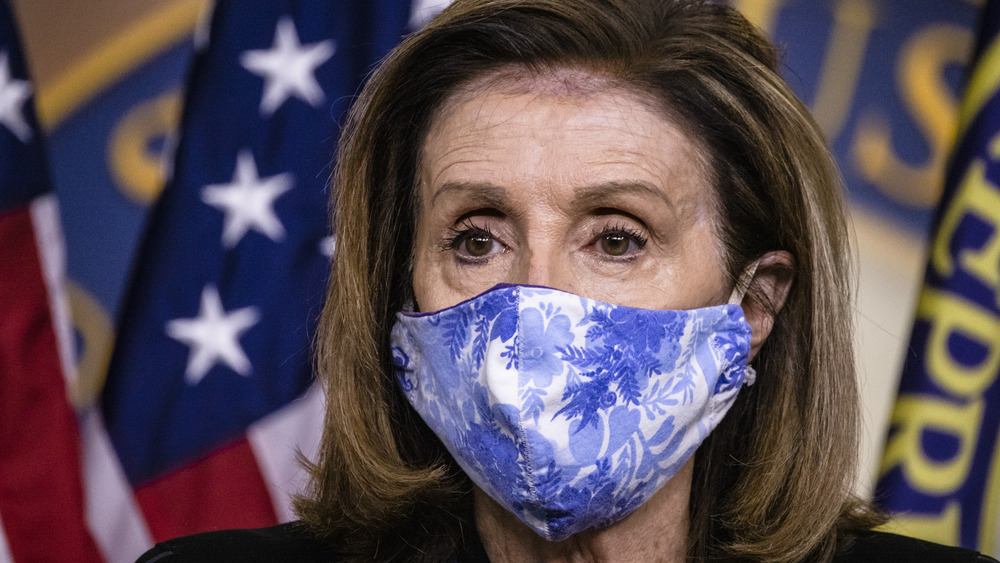 Samuel Corum/Getty Images
Nancy Pelosi, without a challenger, has officially won her re-election bid and will continue to serve as the Speaker of the House. This time, however, the California Democrat faces a narrower House majority than she's encountered thus far in her career. That's because her party experienced several surprise losses to Republicans in states that they had expected to win. The majority had been 232 to 197 but is now 219 to 204 with 12 contests still too close to call. Since 219 seats are required to control the House, the democrats are currently only one seat over the bare minimum to claim majority (LA Times).
At 80-years-old, this is expected to be Pelosi's last term, as she sated in 2018 she would not run again in 2022. And while some are applauding her dedication to her post well into her golden years, others feel she may be overstaying her welcome.
Twitter responds to Nancy Pelosi's re-election as House Speaker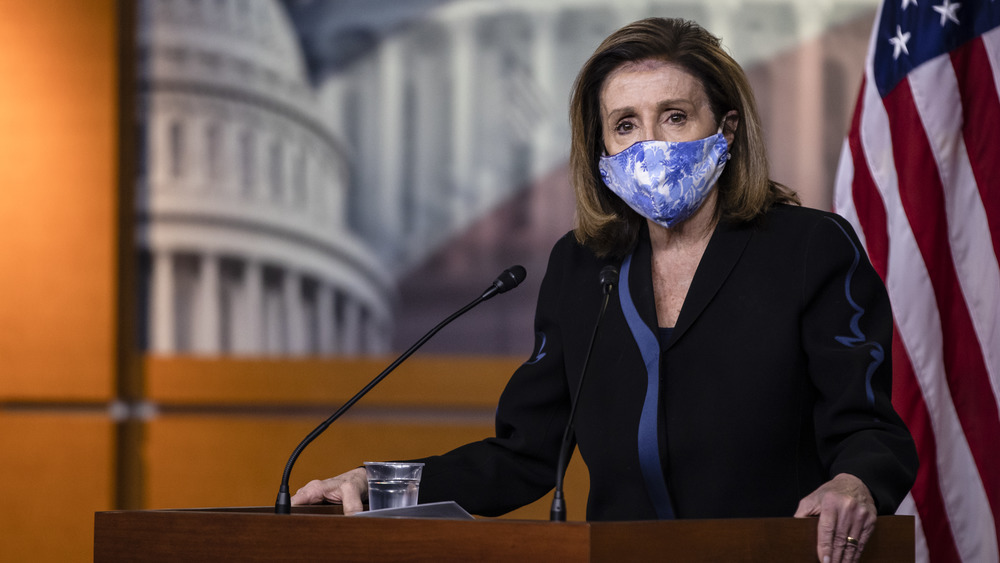 Samuel Corum/Getty Images
Not surprisingly, social media had a few things to say about Pelosi maintaining her position. One Twitter user posted, "Yesss! Congratulations, Madam Speaker on another historic election! #WomenSucceed." While another echoed the celebratory tone by tweeting, "All hail Nancy the g.o.a.t. Pelosi."
Others, however, were less enthused about the news, and most of the criticism actually seems to be coming from her fellow Democrats. One progressive Twitter user noted, "Nancy Pelosi just lost seats in the house when they were projected to have a massive blue wave. She's been a catastrophic failure in opposing Trump. None of this matters. She blocks progress and protects the status quo. That's all that matters to the establishment." Another progressive person agreed, tweeting, "Normalize calling Speaker Pelosi what she is: a fraud, a corporate sellout, and a Republican."
Meanwhile, conservatives on Twitter had equally unkind things to say, with one posting, "You know the Dems are crying out for sweeping, structural change when they re-elect octogenarian Nancy Pelosi to run the House of Representatives as her own personal fiefdom for another two years."