The Surprising Way Noah Won Tayshia's Group Date Rose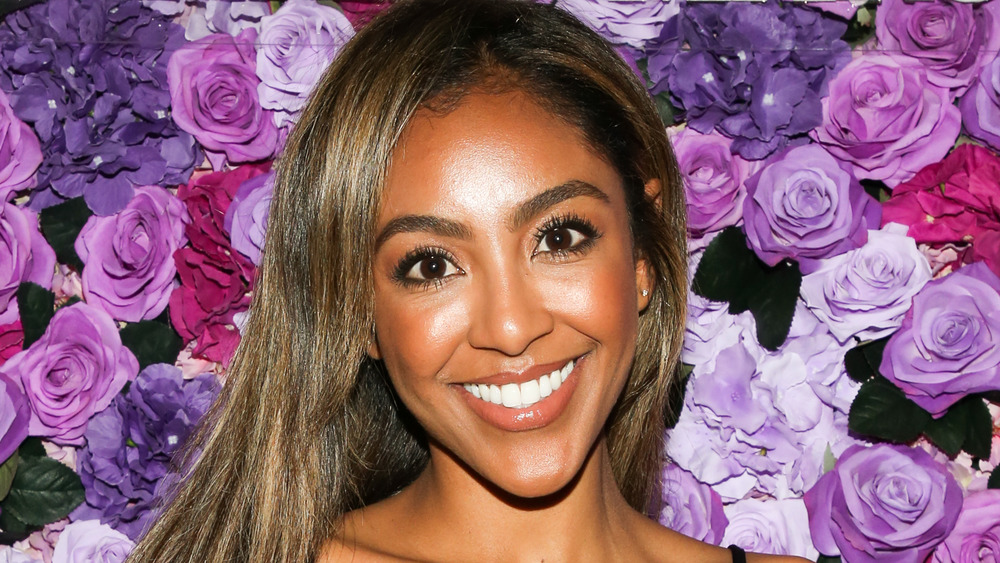 Paul Archuleta/Getty Images
Tuesday night's episode of The Bachelorette was not short on drama. First, contestants Ed and Chasen clashed — and then clashed some more. Warning: Spoilers ahead! Tayshia Adams made the surprising decision to keep both men around at her first rose ceremony (via People). Then, there was another group date and a rose up for grabs. Ed and Chasen were on the date card. Sigh. More drama, especially since there was a wrestling match involved.
Good thing Noah stepped up during the date, offering to wrestle Chasen from the audience, when no one else would — least of all Ed! Remember, Noah is new to the house, having just been introduced last week. First, a little bit about the 25-year-old. Noah is a registered nurse from Tulsa, Oklahoma. The frontline worker has — wait for it — 10 siblings, and he is a twin! His philosophy when it comes to relationships is "every captain flies better when his co-pilot is happy."
So what did the newcomer do to win over Tayshia on a group date he wasn't even initially on?
Noah changed up his look to impress the Bachelorette
During her one-on-one time with Noah at the afterparty (which according to USA Today he wasn't even supposed to attend pre-match), Tayshia suggested that the contestant for her heart shave off his mustache. And we kinda agreed. But she was quick to let him know, "It's not that I don't like it, but I wonder what you look like without that thing" (via People). In a private interview with producers, Noah said he thought he's look funny without the mustache. But in the end, not only did the nurse consent to get rid of his facial hair, but he let Tayshia do it for him!
Upon seeing Noah clean shaven, the new Bachelorette exclaimed, "You look really good. You're kinda hot!" She also said this looks "much better," and even kissed him to seal the deal, and then offered him the group date rose. Does this mean Noah is now a frontrunner for Tayshia's heart? Only time will tell. But we are kind of hoping the answer is "yes."