Inside Dr. Oz's Legal Battle With His Sister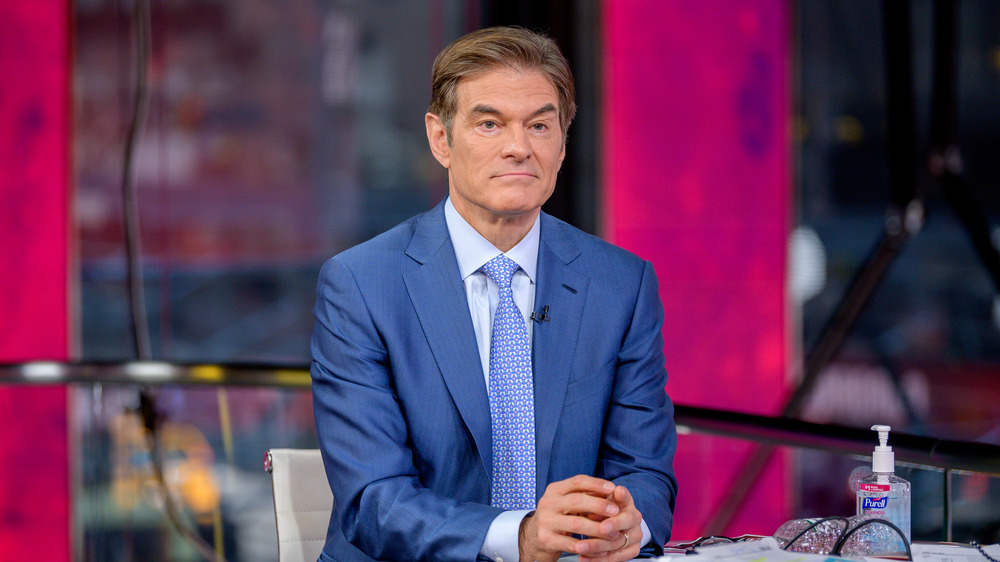 Roy Rochlin/Getty Images
You might recognize Dr. Mehmet Moz, for his suggestion to lose "inches of your waistline" to reduce your risk of COVID-19 (via Forbes). Or, maybe you know him because Oprah likes him. He's a health expert on her show (via Oprah). If, on the other hand, you watch Dr. Oz's own show, perhaps you're eagerly awaiting an answer to the question: are Americans being pushed to eat more bacon?
And now, you can gossip over the doctor in another context. According to The Real Deal, Mehmet Oz's own sister, Nazlim Oz, is suing him. The legal dispute revolves around claims that Dr. Oz is preventing his sister from accessing approximately $15,000 a month in payments from two New York City apartments that were the property of their late father, Mustafa Oz. After Mustafa Oz's death, both properties entered into Turkish probate. (Yes, their family is originally from Turkey, and Nazlim lives in Instanbul.) Dr. Mehmet Oz happens to helm the limited liability company which currently controls the properties. "In effect, he is improperly withholding her lawful payments here, for his own potential personal gain in the Turkish probate proceedings," the lawsuit claims.
Dr. Oz vehemently disputes his sister's claims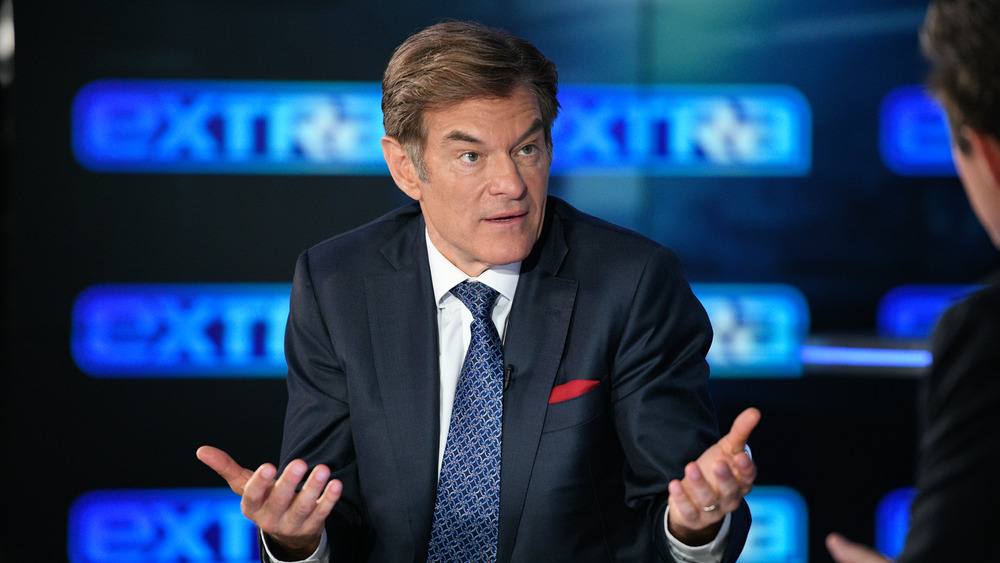 Noel Vasquez/Getty Images
Dr. Oz is having none of it. Via a spokesperson, the television personality told The Daily Mail that he didn't have a choice. Apparently, "the wider Oz family is embroiled in other legal proceedings over the final distribution of Mustafa's estate." Meanwhile, he whispered to The Real Deal that his own mother "and other family members" are suing his sister, Nazlim, over how his father's estate's funds are currently distributed.
The properties in dispute are located, per The Real Deal, in New York's Carnegie Hill and St. James's Tower. Per Nazlim Oz's lawsuit, the two apartments were bringing $4,000 and $25,000 a month, which had been split in the middle between Nazlim and her sister, Salim, before Mehmet Oz froze the payments. Celebrity chef Anthony Bourdain used to own a $3.7 million apartment in Carnegie Hill Tower, if that gives you any indication of how posh it is (via 6sqft). As for St. James Tower, City Reality reports apartments averaging 1 million to 1.3 million dollars, with hardware flooring, floor-to-ceiling windows, and bathrooms equipped with saunas.