The Crown's Emma Corrin Has Some Thoughts About Fans' Criticism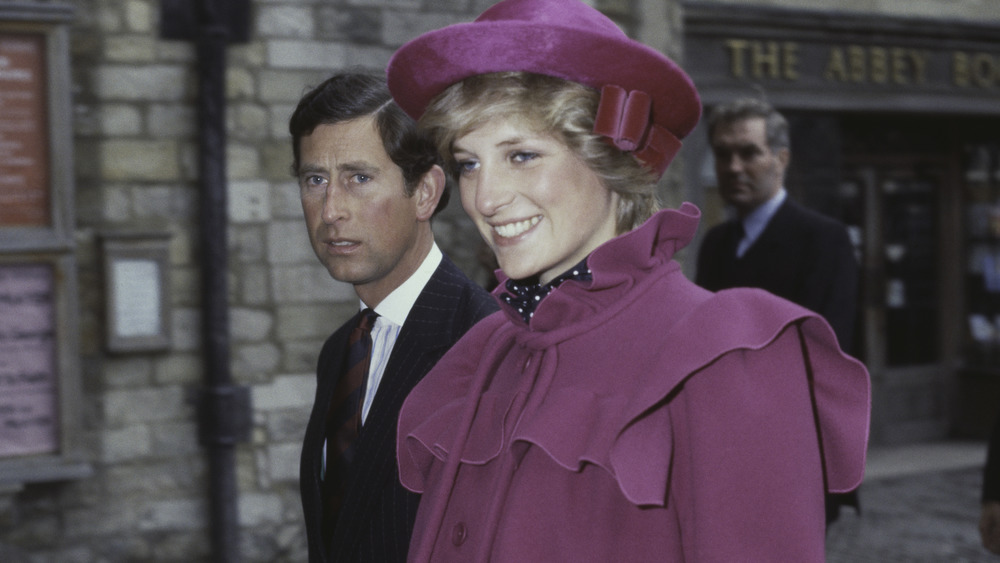 Fox Photos/Getty Images
The fourth season of The Crown dropped on Sunday, November 15 and is already earning rave reviews as the series best (via Vulture). Certainly, it's a season that was anticipated by many, as these episodes of The Crown finally introduce the audience to the tragic heroine Diana, Princess of Wales. The season notably finds Princess Diana coming to terms with her newfound fame, her difficult-to-please royal in-laws, and her struggles with bulimia.
Princess Diana is portrayed by Emma Corrin, a 24-year-old Brit and relative newcomer to the showbiz scene. Fans of Epix's Pennyworth may recognize her from her role as Alfred's girlfriend, Esmé Whitaker, but getting cast in The Crown marks a major stepping stone for Corrin. "They actually offered me the part in the room," Corrin told The Hollywood Reporter of her casting. "It felt like I had just been proposed to" (via O, The Oprah Magazine). Corrin was cast back in April, and in her statement at the time, she revealed that she herself was a fan of the show. "I have been glued to the show and to think I'm now joining this incredibly talented acting family is surreal."
Emma Corrin understands the criticism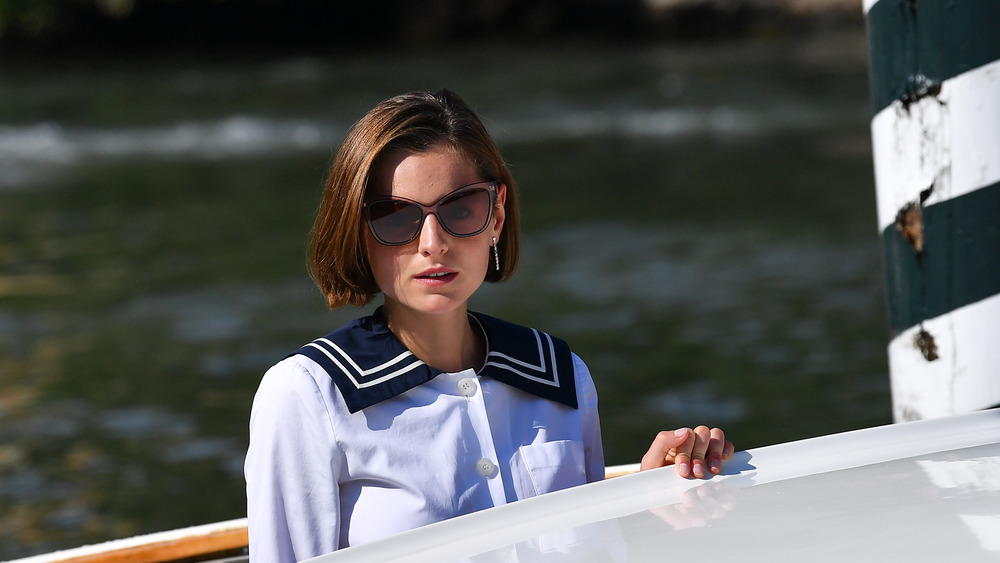 Jacopo Raule/Getty Images
Corrin prepared extensively before stepping into her role as Princess Diana. She watched documentaries, read biographies, made folders of archival photos, and listened to recordings of Diana's voice over and over again. She even learned to roller skate, as photos of Princess Diana on rollerblades once ran in News of the World (via Vulture). However, with such giant shoes to fill, it's natural that not everyone would approve of Corrin's performance.
During an appearance on the Tamron Hall Show, Corrin reacted to reports that members of the royal family and the British Parliament take issue with The Crown's portrayal of Princess Diana (via People). "I understand why people would be upset because this is history. And even with Diana, it's still very much fresh, everything that happens," Corrin said. "So I do really understand if people would be upset."
Corrin also pointed out that while the show is based on real people, it's also a fictionalized account of their lives. "We approach these people that we play as characters, which is why it's such a joyous job because Peter writes such rich and complex characters," she said.