Here's Why Joe Biden Hasn't Spoken To Dr. Fauci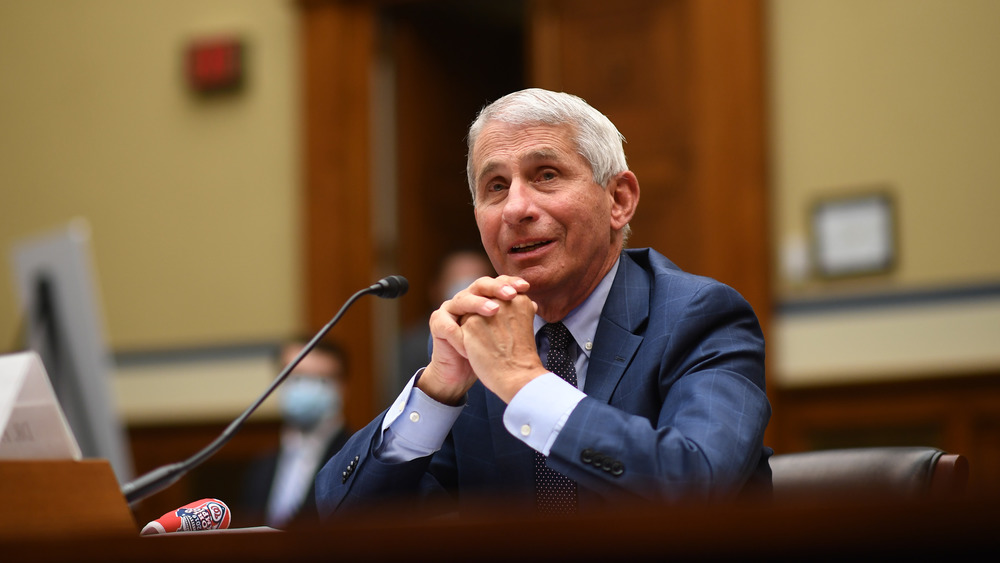 Pool/Getty Images
President-elect Joe Biden says he has a plan to hit the ground running where the coronavirus pandemic is concerned, but his efforts are reportedly being stymied by a lack of coordination between his task force and the outgoing Trump administration, per NBC News. Biden's team, which is headed up by former U.S. surgeon general Vivek Murthy, Yale physician Marcella Nunez-Smith, and former FDA commissioner David Kessler (via Stat), haven't spoken to pandemic expert Dr. Anthony Fauci, who is still a part of the White House coronavirus task force. 
Fauci tells USA Today that, while he hasn't been formally told that "anything is forbidden," he understands why there is a lack of communication between him and Biden's chief of staff, Ron Klain. "... it's quite obvious that this is a very sensitive period. I don't want to get into that. I have tried to the best of my ability to stay out of the political aspects and just focus on my role as a public health person, a physician and a scientist," Fauci says. 
He adds: "To be honest with you, I believe that the Biden people including Ron Klain understand that and don't want to put me in a compromised position.
Dr. Fauci is an expert at handling presidential transitions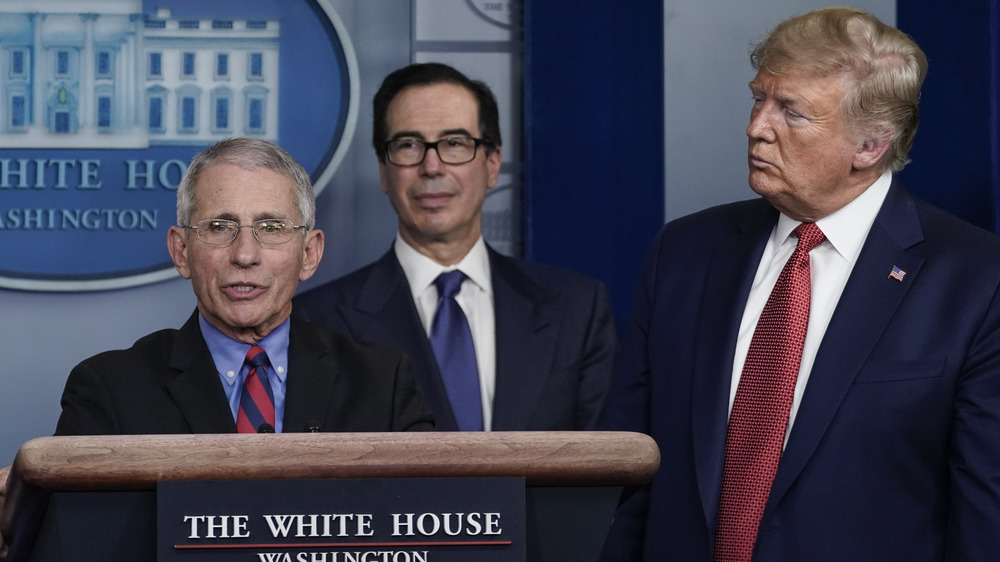 Drew Angerer/Getty Images
Fauci probably understands the importance of a smooth transition as much as he knows about pandemics — after all, he has been the director of the National Institute of Allergy and Infectious Diseases since 1984. As a result, he has served under six presidential administrations beginning with Ronald Reagan (via CNN). "I can tell you, transitions are really important, and they're important because you don't want to miss a step."
He also said that after the 2016, former President Barack Obama's chief of staff had met with his counterpart Reince Priebus to talk to the Trump administration about how to handle outbreaks. That kind of thing makes it easier to just go from one to the other," Fauci tells USA Today. "So yes, I wish we would be able to do that. That would be helpful."
The Biden team requires basic information about the government's pandemic response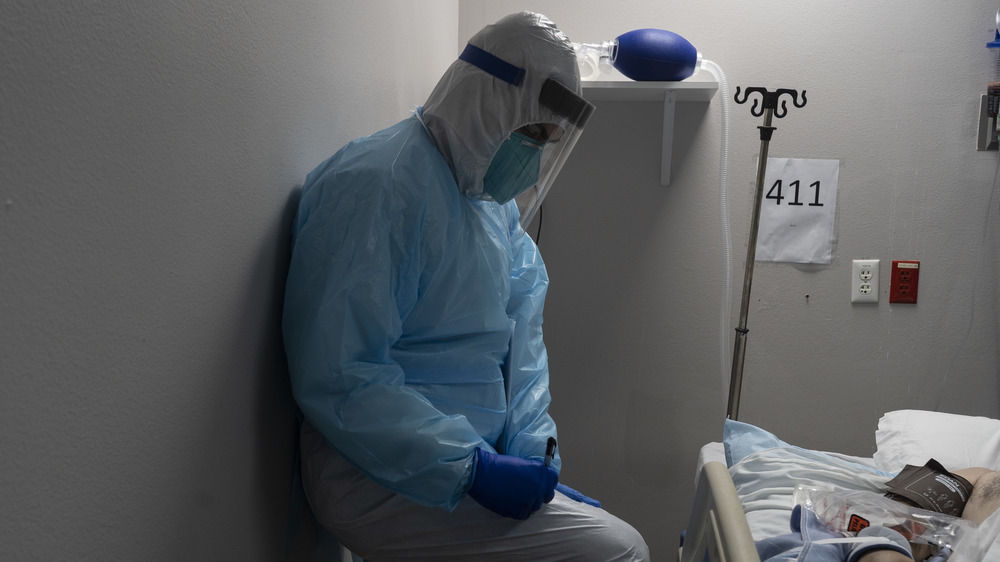 Go Nakamura/Getty Images
NBC News reports that the Biden team is struggling to get basic information that could help them implement a vaccination program after January 20. These details include the total number of N95 masks, plastic gloves and syringes available to healthcare workers around the country; where these supplies might be stored; the size of nursing staff who can help administer doses of the vaccine; terms of vaccine contracts with pharmaceutical companies; and databases on testing, vaccinations, and PPE (personal protective equipment). These details have not been forthcoming because the General Services Administration, which handles transitions, has yet to certify Biden as president-elect.
Why are these answers so important? Nicole Lurie, who was assistant secretary for preparedness and response at the Obama Administration's Department of Health and Human Services says, "You need all of those things if you're really going to hit the ground running. People have been digging for it for months." And even though the White House has said all the information is publicly available, the Biden team doesn't have access to information about "all the things that could go wrong and how we mitigate those risks," Lurie notes.