Inside James Charles' Relationship With Lil Nas X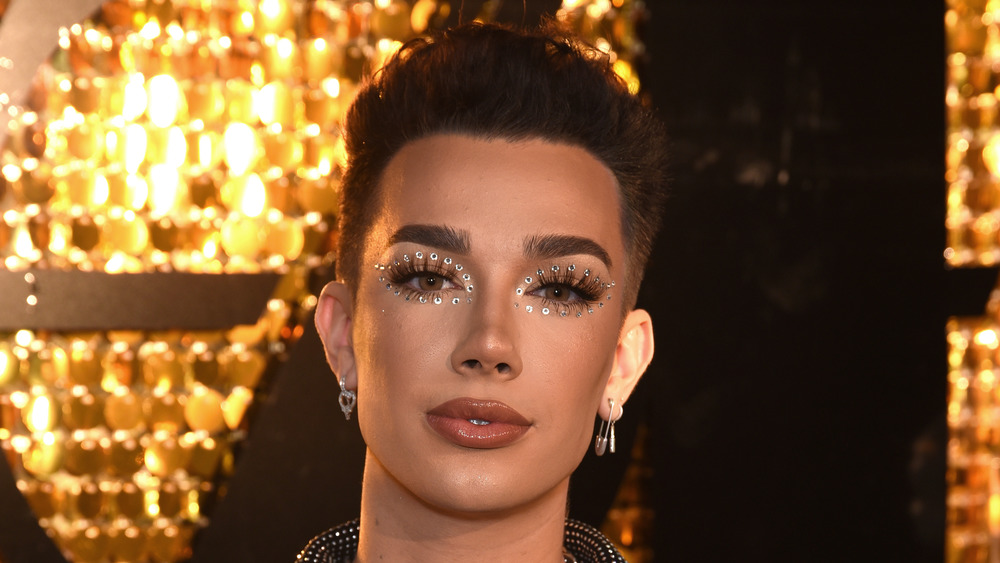 Presley Ann/Getty Images
The internet seems to be in love with the idea of shipping James Charles and Lil Nas X, and we're totally here for it. Unless you've been living under a rock, you most certainly know how these two people are; but in case you don't, here's a little synopsis. James Charles, 21, is a super popular YouTuber and makeup artist who has collected nearly 24 million subscribers in his five years on YouTube. He was one of the leading members of movements towards supporting men as canvases for makeup, and he has created a career behind this ideology.
Lil Nas X has also been a mover and shaker in his space in mainstream media, as one of the most successful Black and openly gay country/pop artists. His big hit, "Old Town Road," absolutely broke the internet with its popularity, and everyone and their mother was collaborating with him on the single.
So what is the relationship between these two icons like? Well, as it turns out, it has the possibility to be quite steamy.
Fans can't help but ship the pair
On Wednesday, Nas made an appearance in Charles' most recent video, titled "Doing Lil Nas X's Makeup!" In the video, Charles explains that Nas is the first male celebrity that he's ever done makeup for on his channel. The video takes a bit of an awkward turn, however, when Charles addresses something that fans have been talking about.
"I remember when you first came out of the closet, I remember tweeting you and being like 'oh my God congratulations,'" Charles explained, "and everyone was like 'he's not gonna f*** you.'"
"I'm dead!" Nas laughed. "Let's keep that in the video."
While some fans had no interest in hyping up a relationship between the two, others want nothing more than to see the two gay icons get together. One user tweeted, "I said it once and I'll say it again! @jamescharles and @LilNasX a ship! 😭"
While the notion is exciting, it might be best not to get your hopes up. "2 gay men can do things together without y'all sexualizing it," Nas tweeted (via Buzzfeed).