The Truth About The Wrongful Death Lawsuit Filed By Naya Rivera's Ex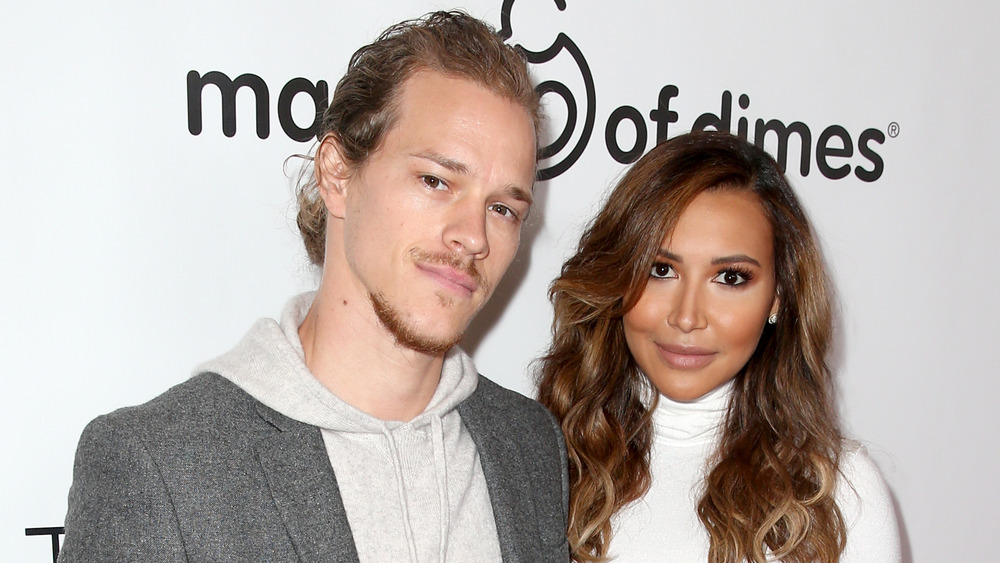 Joe Scarnici/Getty Images
It's hard to believe it's been 4 months since the tragic and untimely death of Naya Rivera, and both fans and family of the Glee actress are still trying to come to terms with how such a tragedy could have happened. Although, as reported by TMZ, Ventura County Sheriff Bill Ayub had initially characterized the late actress's death as a tragic accidental drowning, court documents obtained by the outlet reveal that her ex-husband, Ryan Dorsey, filed a wrongful death lawsuit on behalf of their 5-year-old son, Josey Hollis Dorsey.
As explained by legal resource, SuperLawyers, "A wrongful death lawsuit is a civil case, for damages, after the negligent or intentional actions of a party caused the death of someone else." That means the case is not criminal, and damages would be measured in financial terms based on a number of conditions including, but not limited to, what FindLaw classifies as, "loss of support, services, lost prospect of inheritance, and medical and funeral expenses."
Dorsey's claim alleges that Ventura County, the Parks Management Company, and United Water Conservation District were responsible for Rivera's death because the boat she rented lacked adequate safety equipment required by California law, and there were no signs warning of the dangerous conditions on Lake Piru (via CBS).
Does Naya Rivera's wrongful death suit reverse a previous narrative?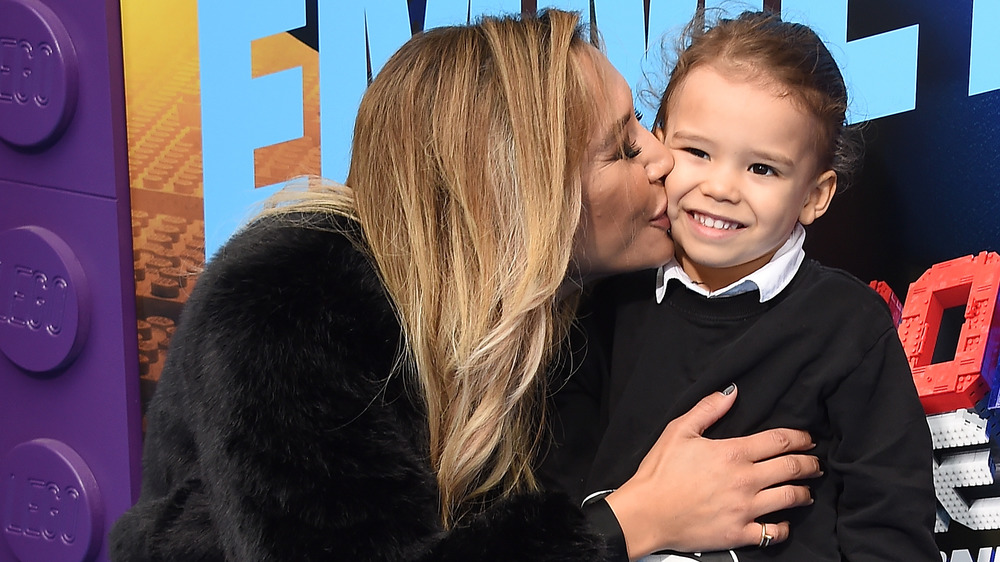 Gregg Deguire/Getty Images
On July 8 2020, Naya Rivera and her son rented a pontoon boat at Lake Piru, and after failing to return the boat, the leasing agent discovered Josey Hollis Dorsey, just 4-years-old at the time, alone and asleep on the boat. Rivera's body was found 5 days after an exhaustive search.
Previous reports indicated that after getting caught in the Lake Piru currents while swimming, Rivera used the last of her energy to boost Dorsey onto the drifting boat before succumbing to exhaustion, but the lawsuit paints a much more heart wrenching picture of the events of the day. Details of the lawsuit, obtained by CNN, describe a windy day on the lake that led to the pontoon boat drifting from the mother and son while they jumped in for a swim.
The claim reads in part, "Josey, who was closer, managed to get back on the boat on his own volition and braced himself on the boat, which was rocking back and forth forcefully in the current and wind. Josey knew Naya was still in the water, and heard her cry, 'Help! Help!' in her struggle to get back to the boat and avoid drowning." The suit continues, "Josey searched in vain for rope to help his mother get back on the boat. Josey then looked back at the water for his mother, and saw that Naya had disappeared. Josey yelled for help and cried alone in the boat until he was found more than an hour later."
The lack of safety precautions is the crux of Naya Rivera's wrongful death suit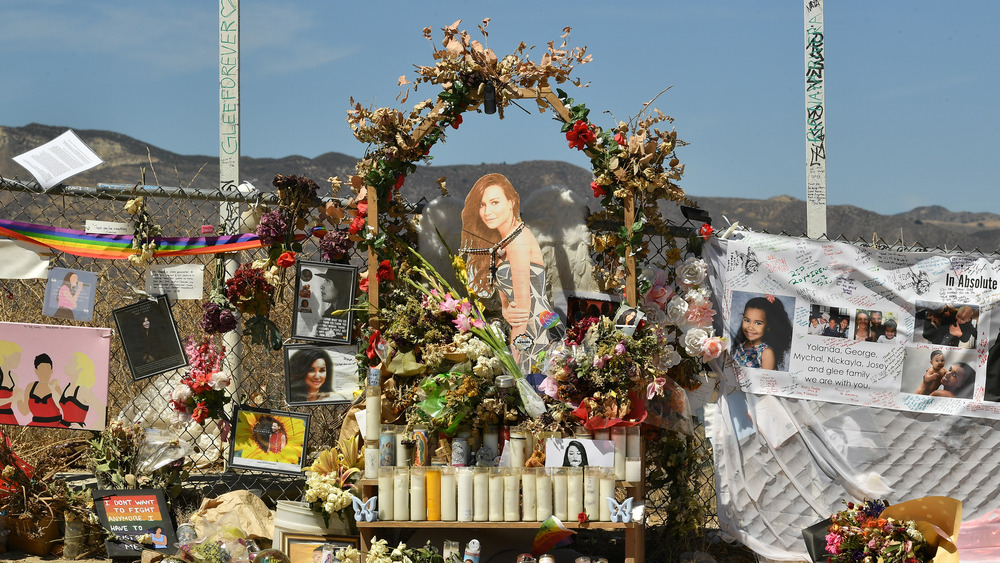 Amy Sussman/Getty Images
At the time of the accident, investigators had reported one life vest on the boat, and one worn by Naya Rivera's son which confirmed reports from the boat rental agency, as detailed by Newsweek, that claim Rivera declined a vest when she rented the boat, for herself, but the crew put one on anyway. The wrongful death suit filed by Ryan Dorsey claims, however, that not only were there no flotation devices on the boat, but it also lacked, "a safely accessible ladder, adequate rope, an anchor, a radio or any security mechanisms to prevent swimmers from being separated from their boats," in direct violation of California law (via TMZ).
Additionally, the suit alleges the lake did not have proper signage warning boaters and swimmers of the dangerous currents, varying water depths, and underwater debris that are common in Lake Piru.
The suit also alleges that 26 people have drowned in what TMZ describes as the "man-made reservoir" since it opened for recreational use in 1959. The outlet also notes that just a month after Rivera's tragic death, a petition was circulated garnering over 12,000 signatures, urging authorities to issue more efficient warnings to swimmers about the underwater plants and debris in the lake.