The Saved By The Bell Reboot Will Be Missing This Fan-Favorite Character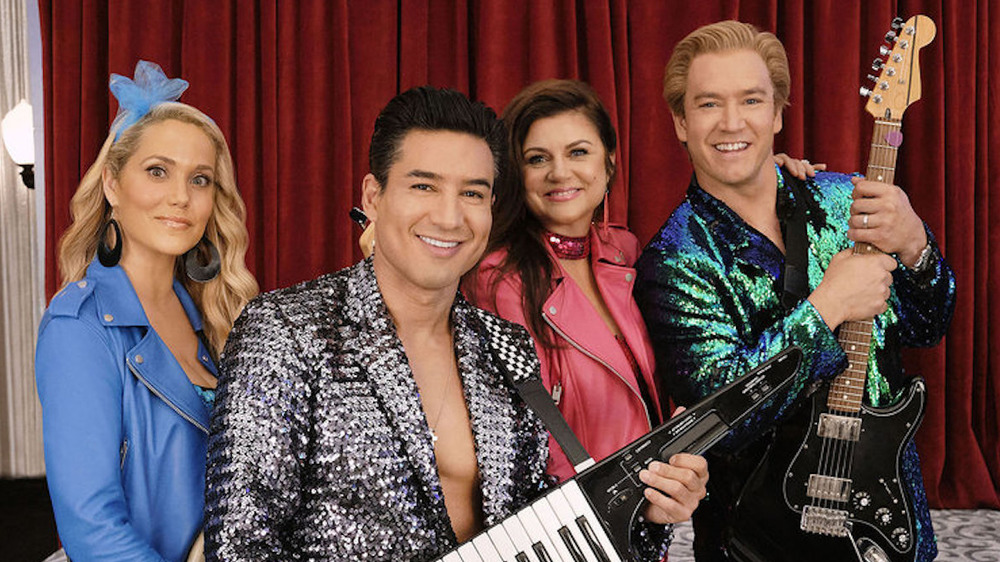 Trae Patton/Peacock
We may receive a commission on purchases made from links.
Gen X'ers get excited! You're COVID-ruined Thanksgiving was just saved — Saved by the Bell, that is! The long awaited Peacock reboot featuring your favorite Bayside High alumni is set to air on the streaming service starting Nov. 25, 2020. According to US Magazine, the new iteration of the popular 90's Saturday morning sitcom follows a new group of teens through high school, including the sons of Zack Morris and Kelly Kapowski, and Jessie Spano. Original cast members, including Mark-Paul Gosselaar reprising his role as Zack, Tiffani Thiessen as Kelly, everyone's favorite athlete, Slater, played by Mario Lopez, his love interest Jessie, played by Elizabeth Berkley, and resident fashionista Lisa Turtle played by Lark Voorhies have all signed on for the reboot.
The original cast is obviously missing one very important member of their graduating class, however. "Zoinks," you guessed it! The comic-relief to his more popular counter-parts, Screech, played by Dustin Diamond will not be making an appearance during the first season of the new Saved by the Bell. Although there's been no formal announcement by the network regarding the missing Diamond, Hello Giggles points out that a string bad decisions, including a self-directed sex tape, some questionable legal troubles, and a fabricated tell-all book entitled Behind the Bell, which rather nastily maligned his former colleagues, all likely contributed to the actor's noticeable absence.
Don't count Screech out just yet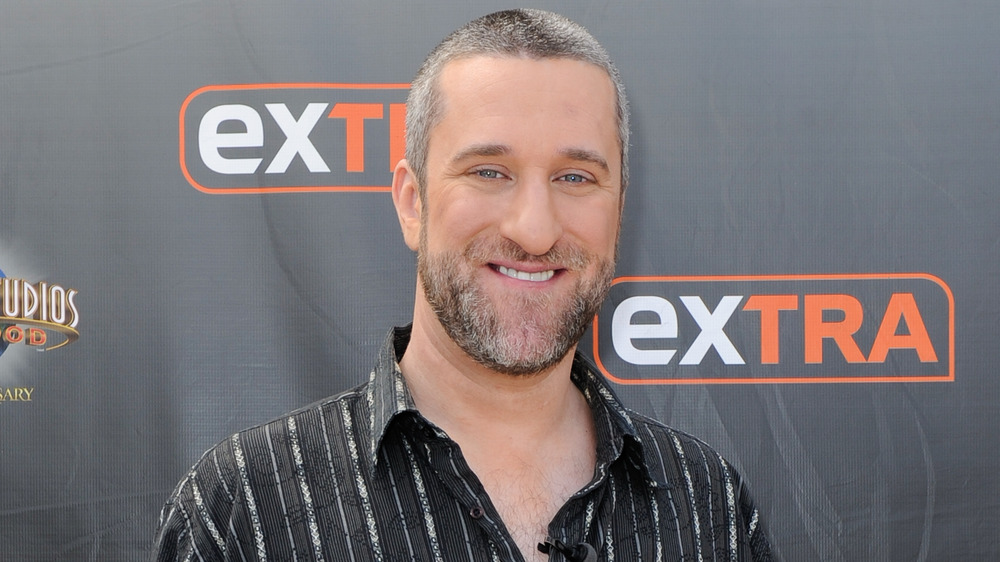 Noel Vasquez/Getty Images
Since Dustin Diamond's fall from favor, he appeared on an episode of Dr. Oz in 2016, to apologize to his former class and cast mates for the wildly inaccurate Behind the Bell. During the interview, he alleged that a ghostwriter "took advantage of [him] and the situation [he] was in at the time," and offered up a full mea culpa to his former costars. 
According to Elizabeth Berkley, there's no malice towards Diamond, she just hasn't seen or spoken to him since the original series wrapped. She told US Magazine, "Honestly, since I think we finished the show is the last time I actually spoke to him, but not because of anything bad. I mean, he was always nice to me. And he's had his journey. But really, I've kept more in touch with Mark-Paul [Gosselaar], Tiffani [Thiessen], Mario [Lopez] and then, from time to time, Lark [Voorhies]."
Show frontrunner Tracey Wigfield has been forthcoming about Screech's presence on the reboot, telling the TV's Top 5 podcast, "We talk about Screech's character and there are little Easter eggs throughout the show of what he's doing now, and you can find some if you look for them." She went on to explain that although Diamond and his character Screech were not tied directly to any of Season 1's storylines, "that's not to say it's not open for the future, not knowing what stories will be or anything for a cameo maybe."