The Truth About Taraji P. Henson's Friendship With Mary J. Blige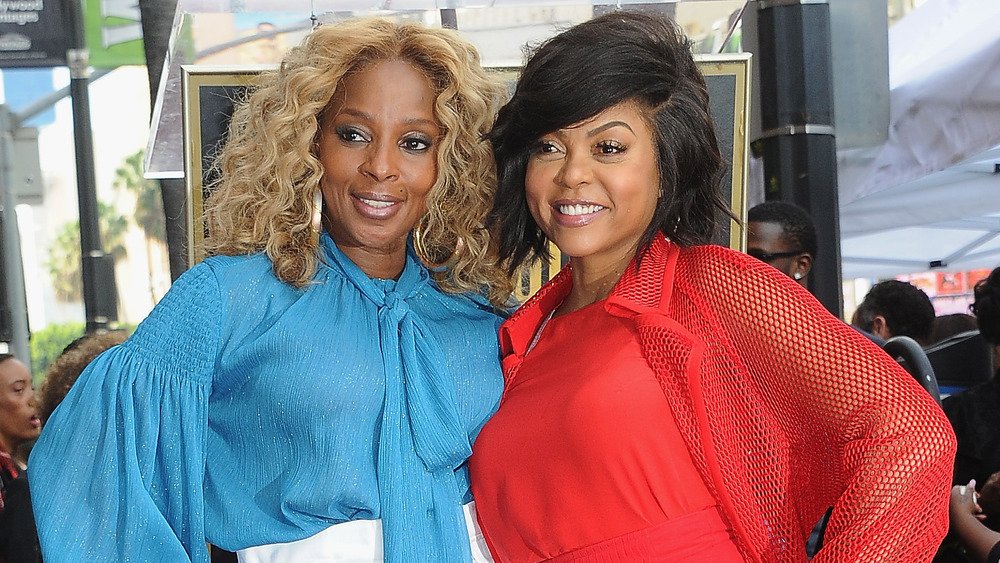 Albert L. Ortega/Getty Images
Taraji P. Henson's Hollywood story is nothing short of amazing. Showing up with $700 in her pocket and a newborn baby, Henson has come a long way since her first days in LA (via Essence). With a star on the Hollywood Walk of Fame, a Golden Globe, and a string of successful movies and shows, Henson has made a name for herself on and off the screen. Boasting an impressive resume, the Empire star also has an impressive list of friends, including Mary J. Blige.
According to Billboard, Henson and Blige have been friends ever since working together on the 2009 film I Can Do Bad All By Myself. The two Hollywood heavy-hitters support one another in their careers, with Henson even admitting that her favorite Mary J. Blige track is "'Just Fine.' That's my go-to," she said in an interview with the outlet, adding, "But [Mary] has so many." 
"She sings from her heart," Henson said. "You know that every word that she's singing — that drips from her mouth — she's experienced. The fact that she's bold enough to share her truth and get so many people through broken hearts, or uplift so many people, that's a gift." 
When speaking to Ryan Seacrest at the 2018 Oscars, Henson gushed (via E! Online), "Women love her, men love her, because she's a pure heart, and you can't deny that."
Mary J. Blige and Taraji P. Henson support each other every chance they get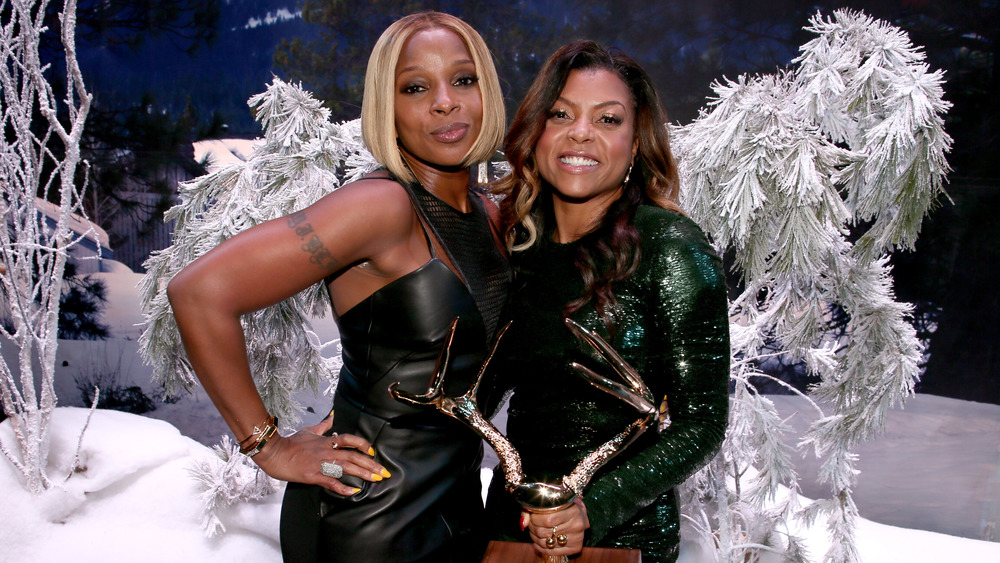 Christopher Polk/Getty Images
When it comes to Taraji P. Henson's red-hot career, you can bet that Mary J. Blige returns the favor. At Henson's Hollywood Walk Of Fame Star ceremony, the hip hop crooner sung her praises and spoke about her friend's acting ability and her character. "You have been a total inspiration to me. ... We meet people in the industry and they're not nice," Blige said. "I've never had a friend that I can call while I'm on set and say, 'How do I do this as an actress' and you helped me when I needed help. And in my mind, that's rare, because people don't share and you're a sharer. So thank you for being a giver and a sharer."
In 2015, the BFFs shared their skills for audiences on the show Lip Sync Battle, according to the Hollywood Reporter. In the episode, Henson wailed to her friend's song, "Just Fine," and surprised the audience with an appearance from Blige herself. 
Whether it's having fun, working together or supporting one another's events, these two always have each other's backs. Time will tell if they ever team up on screen again.