The Truth About Taraji P. Henson's Relationship With Her Son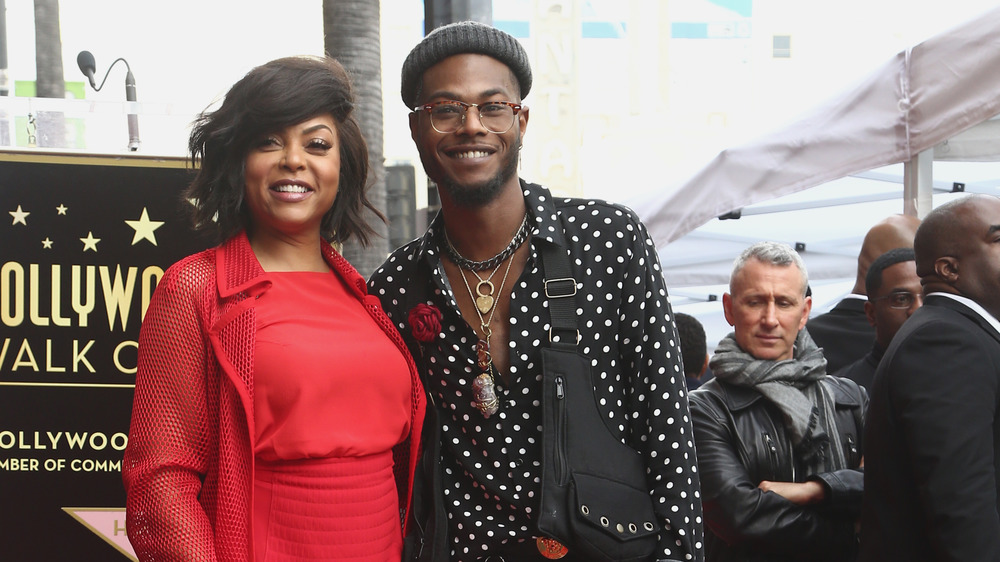 Tommaso Boddi/Getty Images
Actress and American Music Awards host Taraji P. Henson has been in the entertainment industry for a long time, with iconic works such as Empire and Hidden Figures under her belt, but hasn't let the expectations or criticisms that come with the job dim her light (via IMDb). The Empire star is one of the most personable actors around and has used her platform countless times to get real with fans while also putting important issues on the map. Henson's social media is a blend of DIY beauty tutorials aimed at making women of color feel included, call-to-actions on self-care and mental health, and proud mama posts about her son, aspiring model Marcell Johnson. In fact, her Instagram bio sums up her character perfectly: She's a "single mother doing the damn thing!"
Henson and her son have a strong bond, which the cameras pick up on whenever Johnson accompanies her on the red carpet. Naturally, Henson is protective of him. In an interview with People, Henson opened up about the anxieties of being a mother to a Black son because of racism."[Marcell] has a really good heart. It's just hard to know that the world can pick him out and turn him into a monster at any given moment. That's what I fear, that's something that I carry — I think every Black mother does." she explained. She added that instances of police brutality increase her fears tenfold (via Guardian).
Despite these worries, the proud mom always celebrates Johnson's growth and success.
Taraji P. Henson and her son Marcell Johnson experienced deep tragedy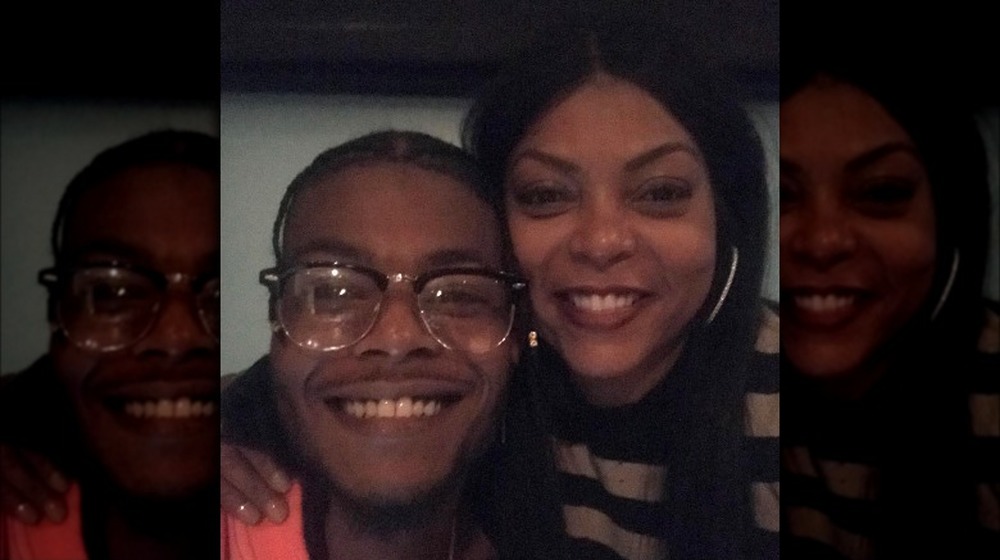 Instagram
Henson and her son have been through the unspeakable together, which makes their drive today even more admirable. Sadly, Johnson's father was killed when he was just nine years old (via Heavy). Henson's father died two years later. In an interview with Extra, Henson got real about her depression and the importance of having a support system for both her and Johnson."It's tough when you are in a dark place. Thank God I had really incredible people around me... since I've seen a therapist, it helps me tremendously," she explained. 
She also mentioned that therapy helped her and her son process what happened in their own time. "That was very traumatic for us, and when it was time to start looking for someone that we felt safe talking to, it was like searching for a unicorn, a purple one, so I felt compelled to jump into action," she added. Today, there can be a stigma around going to therapy, so it's inspiring that Henson, who regularly advocates for mental health, has been so open about seeking help.
Johnson is following in his mom's footsteps, while making a name for himself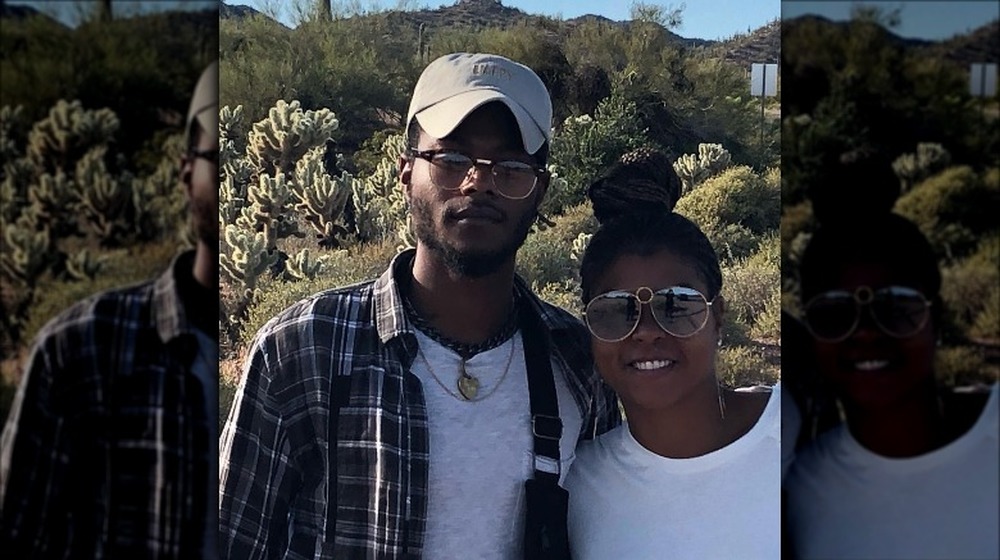 Instagram
Henson regularly shouts out Johnson's growing modeling career on her Instagram. After Johnson's New York Fashion Week runway debut with brand Edwing D'Angelo, Henson posted the caption "PROUD MOMMY MOMENT!!!!". She also hashtagged the photo "blackmodel", which just shows her joy at Johnson bringing diversity to the modeling world, an industry which is notorious for hiring white models (via Mic).
In addition to modeling, it looks like Johnson has also caught the acting bug like his mom. He's made multiple appearances on Empire, and has nabbed smaller roles in thriller Needlestick and TV series Detroiters (via IMDb). As Johnson's modeling career and acting career continues to go, we have no doubt that Henson is going to be his biggest cheerleader and advocate. With her positive and supportive nature in his corner, there's no telling how far he'll go!