Sophie Turner's New Tattoo Has A Sweet Meaning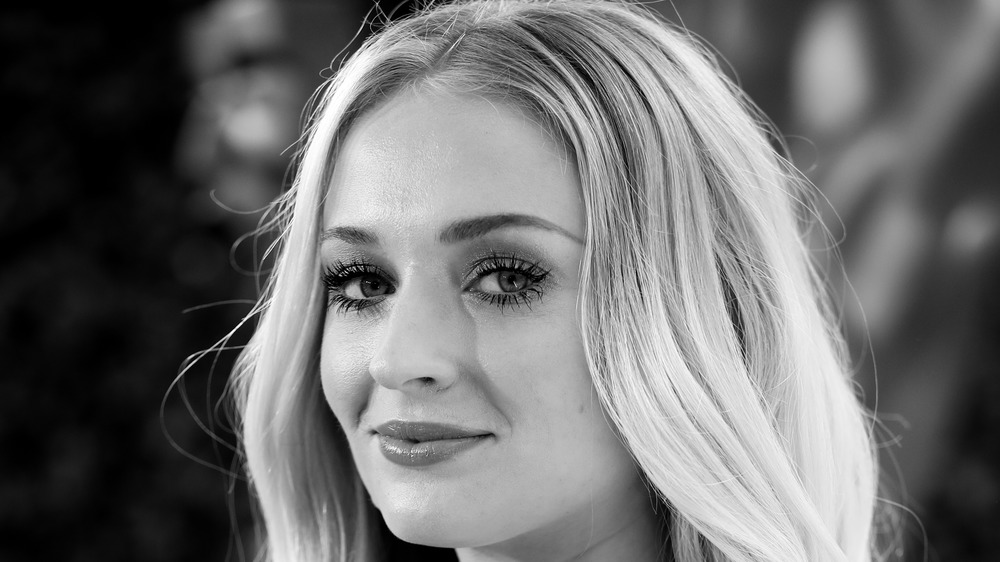 Rich Fury/Getty Images
You have to look closely at the Instagram story Sophie Turner posted, but if you do, you'll see a W underneath a J. The J is, of course, for her husband Joe Jonas, and the W is for their baby born in July named Willa (via US Magazine).
The Game of Thrones actress kept quiet about her pregnancy, even though she was seen out and about with a baby bump, but according to Today she's recently posted some Instagram pictures to give a glimpse into her pregnancy life. Now that Willa has come into the world, Turner has shown the love to her little one with tiny tattoo. Along with initials for her husband and daughter, she has a G tattoo on her finger that she showed to the world on Instagram with the caption "@mr.k_tattoo for my grandad. My hero."
It's not the first time she's gotten a simple tattoo with a sweet sentiment behind it.
She's used tattoos to show love before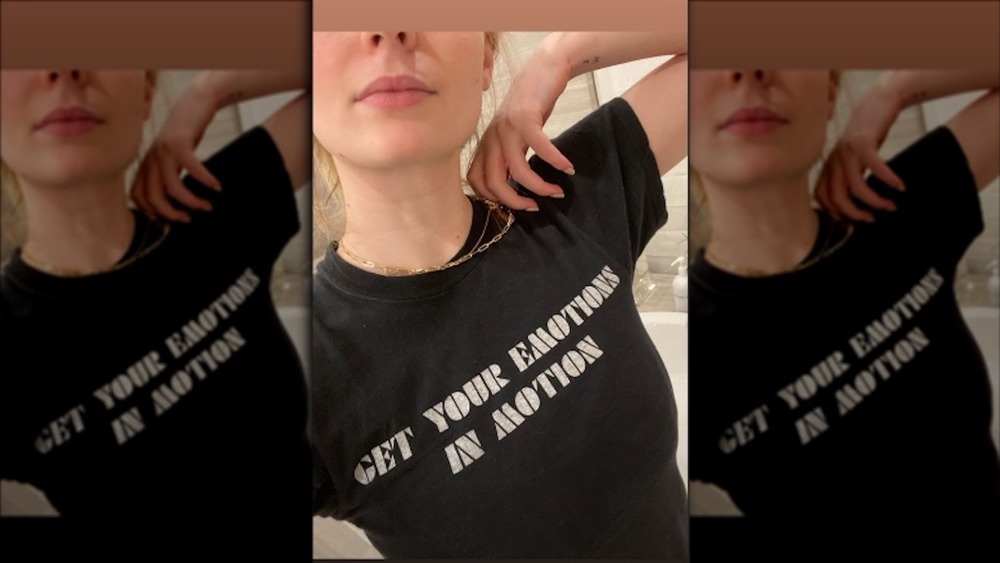 In a red carpet interview with E! at the 2016 Emmy Awards, she explained the 07.08.09 tattoo on her arm that Game of Thrones co-star Maisie Williams also has. "We've always kind of said we wanted matching tattoos... With Thrones we were like if we make it all the way through, hopefully, we could get a matching wolf. But we don't know if we're going to make it, so Maisie and I were like 'Let's get this before anyone kills us'."
Another family tribute is on her finger is a tattoo of five tally marks. She told Just Jared why, "It's like a tally of 5 for my family of 5. I got it when I was really missing them in Canada. It was on my birthday and it was me and one person. We were the only people there. And I was like, 'I'm on my birthday and I woke up and my parents aren't here and my family isn't here' so I got this. I'm very tight with them. It's faded in certain parts so I've got to get it topped off. It rubs away easier so I try and keep my fingers like this [spreads them out]." And since pets are definitely a part of the family, according to Harper's Bazaar, Turner and Jonas both got matching tattoos of their beloved pooch Waldo Picasso who died in an accident.