Taylor Swift's New Look Has Rumors Swirling
Taylor Swift accepted the Apple Music award for Songwriter of the Year, and in her video acceptance speech, she's rocking straight hair. That may not seem like a big deal, but she had recently been seen with curly hair. According to E!, some are seeing the change as a hint that she's rerecording her album Red, as that's more reminiscent of her style back then.
And the award-winning singer is definitely all about Easter eggs for her fans. She told Entertainment Weekly in 2019, "I love to communicate through Easter eggs. I think the best messages are cryptic ones." So it would totally make sense for her to drop a hint with her hairstyle.
Swift is planning to rerecord her older albums after a battle of control of her old master recordings, and she posted a long tweet about the decision recently, saying in part, "I have recently begun re-recording my older music and it has already proven to be both exciting and creatively fulfilling. I have plenty of surprises in store."
Swifties saw another recent Red album Easter egg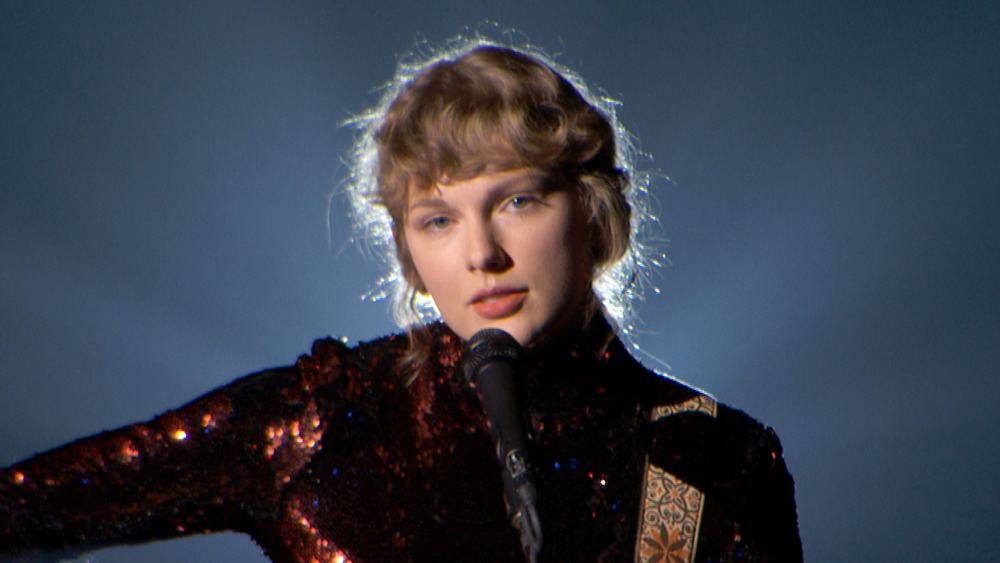 Acma2020/Getty Images
Fans also theorized about her look and the Red album when she showed up to present at this year's Country Music Awards. Swift had on red lipstick, and fans on Twitter speculated that it was hint at the day of the awards show being the eight-year anniversary of the album's release.
Whether or not she's dropping hints, Taylor loves her Swifties, as her fanbase is called, and in her acceptance speech, she said, "Winning Songwriter of the Year in any capacity in any year would be so exciting, but I think it's really special this particular year because songwriting was the one thing that kept me connected to my fans. It means a lot to me because the way that fans respond to the songs I write, and the emotional exchange, is what has really kept me going this year. So I really want to say thank you to the fans for that, and to everyone at Apple Music, thank you for everything that you do."