Charli D'Amelio's Latest Post Is Losing Her Thousands Of Followers
TikTok sensation Charli D'Amelio is used to being the center of attention — but her latest viral video garnered the kind of attention she would rather have avoided. The 16-year-old competitive dancer started posting videos of herself dancing on the then-new app in 2019 and users couldn't get enough of her moves. Her appearance on The Tonight Show with Jimmy Fallon helped boost her popularity even further, making her the most-viewed TikTok creator (per Business Insider). She even got Dunkin' Donuts to market her favorite drink (iced coffee with milk and a heavy dose of caramel syrup, per TMZ). Her older sister, Dixie, also became a much-followed presence on the app, and together the siblings amassed millions of followers.
The whole D'Amelio family recently got into the act by creating a YouTube channel called Dinner With the D'Amelios. The idea was to have the sisters, along with their parents, host a different special dinner guest every episode. The combination of celeb chat and sisterly personality seemed destined to help Charli get to her goal of 100 million followers. The November 16 episode, however, had just the opposite effect. 
Fans blasted Charli D'Amelio for being rude to a chef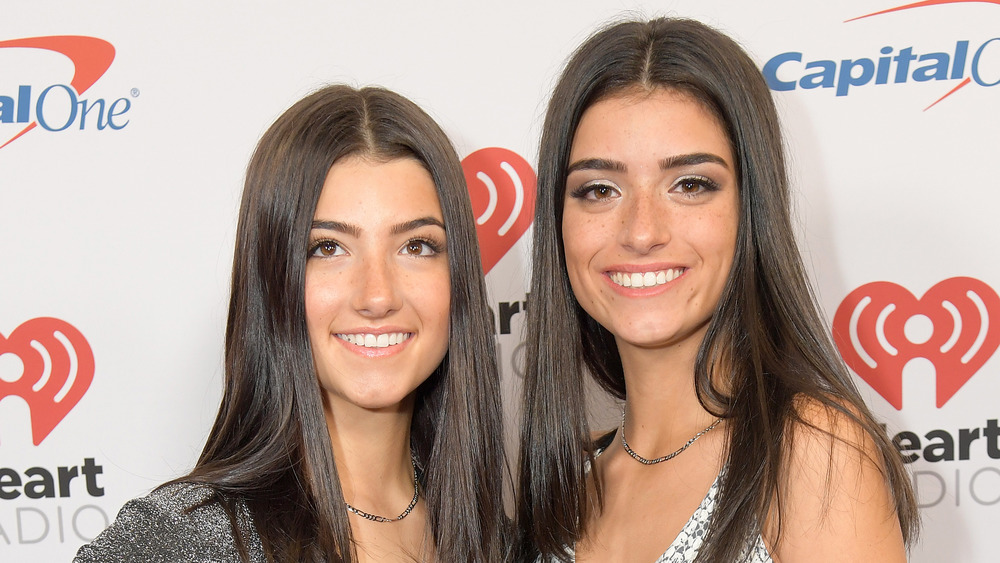 Michael Loccisano/Getty Images
The evening should have been perfect. The D'Amelios' mystery guest was another TikTok sensation, James Charles, and the dinner came courtesy of professional chef Aaron May. But things didn't go quite as planned. The family is digging into the main course, a Spanish paella, when Dixie is horrified to find a snail on her plate (via YouTube). May explains that an escargot is a traditional addition that symbolizes "good luck and fortune" to anyone who eats it. Charli mutters, "Liars," as their father urges Dixie to give it a try. She does, and immediately turns around and throws up, as the rest of the family laughs and calls her "so dramatic." Shortly after, Charli asks, "Do we have any dino nuggets?"
The video drew tons of criticism both on the video's comments section and on Twitter for the sisters' rude behavior and apparent disrespect to the chef. The embarrassing video cost Charli one million viewers in just a few days' time, according to the New York Post. And it led her to post a weepy Instagram video in which she wondered whether she should quit TikTok (via Entertainment Tonight). By Thursday night, however, she seemed calmer, tweeting, "tomorrow i will be back posting normal content with a smile on my face! at the end of the day i know i am a good person with a good heart and i will never change that about myself. i love you all!!"