TikTok Star Charli D'Amelio Just Revealed A Bold New Hair Color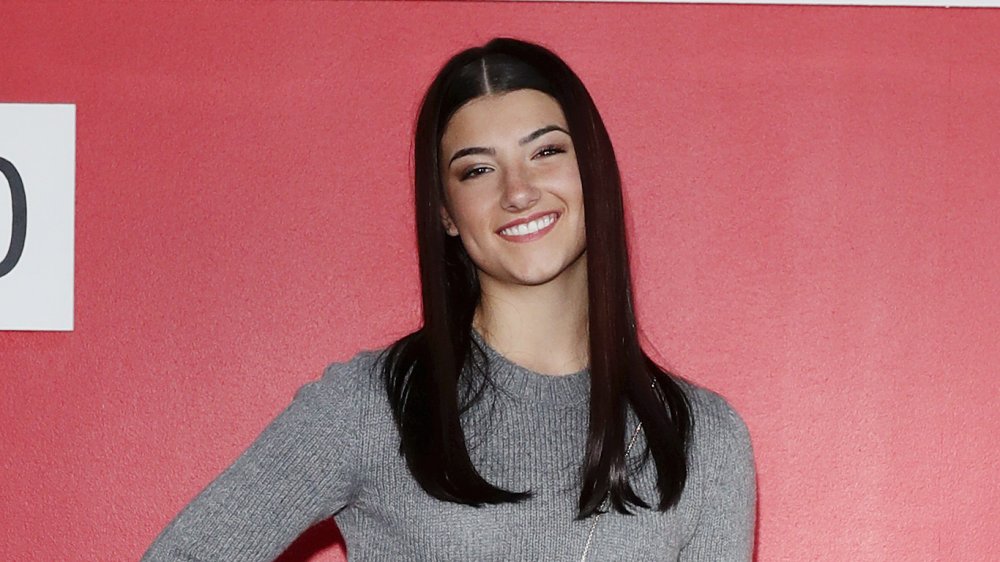 Vittorio Zunino Celotto/Getty Images
Charli D'Amelio is living the American dream, translating her decade plus of dance experience into a massive following on social media platform TikTok. It's hard to believe, but the Connecticut native only came to the fore in 2019, yet she's so ubiquitous now it's as though D'Amelio has been lighting up our screens for years. She smartly started out posting videos of her dancing to whichever songs were trending on the platform at the time, enabling the savvy youngster to attract attention from all corners simultaneously.
She was so popular in fact, that the TikTok star soon surpassed Loren Gray as the most-followed creator on the app. In 2020, D'Amelio appeared on Fortune's 40 Under 40 list, while Forbes named her the second-highest earner on TikTok. The social media star has enjoyed voice roles in animated movies, released nail polish and makeup lines, and even a sweatshirt collection. Everything she touches turns to gold and fans are hanging on her every word, making D'Amelio's latest beauty look a major head-turner.  
Charli D'Amelio is channeling a popular animated character
D'Amelio knows the influence she has over her followers (31.8 million on Instagram, 4.5 million on Twitter and 95.4 million on TikTok), so we can expect to see way more pink hair highlights around social media following the big reveal of her adorable new style. D'Amelio paid tribute to Lavagirl, from The Adventures of Sharkboy and Lavagirl, as many fans pointed out with the girly pastel hue, which highlights the top of her hair, underneath, and the front, face-hugging pieces.
The TikTok breakout is following in the footsteps of Madonna, Dua Lipa, and Maddie Ziegler who, like D'Amelio, who have all gone pink recently. She tagged fellow TikTok star, and in-demand hairstylist, Brad Mondo in her Instagram post showing off the new look, thanking him for his help achieving it (Mondo typically shares reaction videos of himself duetting with people usually doing something fun and funky with their tresses). The move comes after D'Amelio cut her hair into a stylish lob and dyed it blue over the summer, with similar 50/50 highlights.