Lorde's Relatable Reason For Leaving Social Media Revealed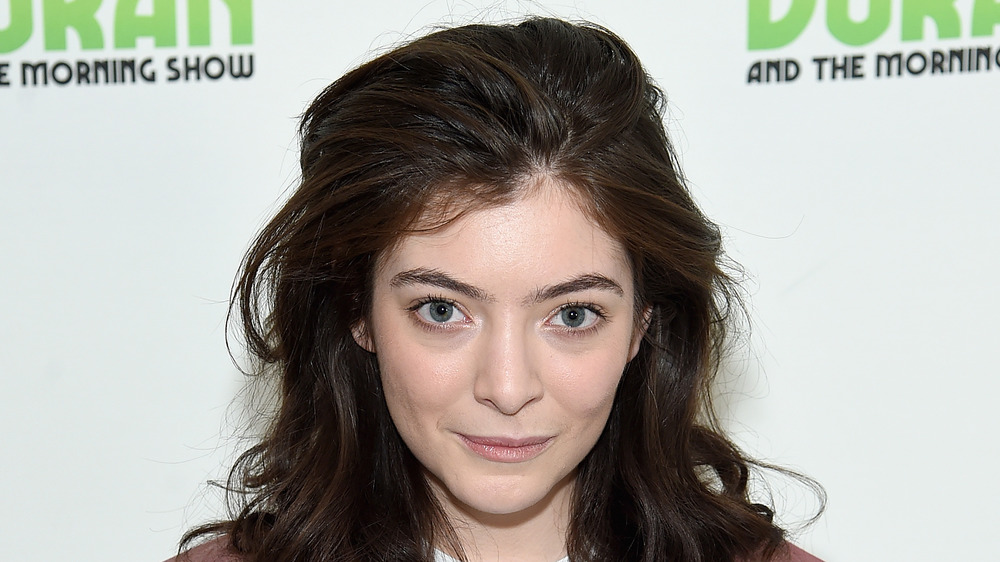 Jamie Mccarthy/Getty Images
New Zealand singer-songwriter Lorde has never fit the mold of a typical pop star, nor has she wanted to. As a Rolling Stone profile notes, Lorde was discovered at the age of just 12 and her barnstorming debut track "Royals" came out when she was 16. Instantaneous fame didn't exactly suit the teenager, who refused to even supply promotional images of herself upon releasing her initial EP. Then, at the height of her fame, when Lorde counted the likes of Taylor Swift as friends, she disappeared in an attempt to reconnect with herself.
Second album Melodrama eventually came, but it wasn't an easy process for her. Although she admitted, "I don't know if I'm a pop star for a reason, but I do think that I should be here, I think that I should be doing this," there's a sense Lorde might actually be happier living back at home in New Zealand as a total unknown. As she revealed in an interview with friend Cazzie David, daughter of Curb Your Enthusiasm legend Larry David, even being online is a bit much for her.
Social media makes Lorde's brain hurt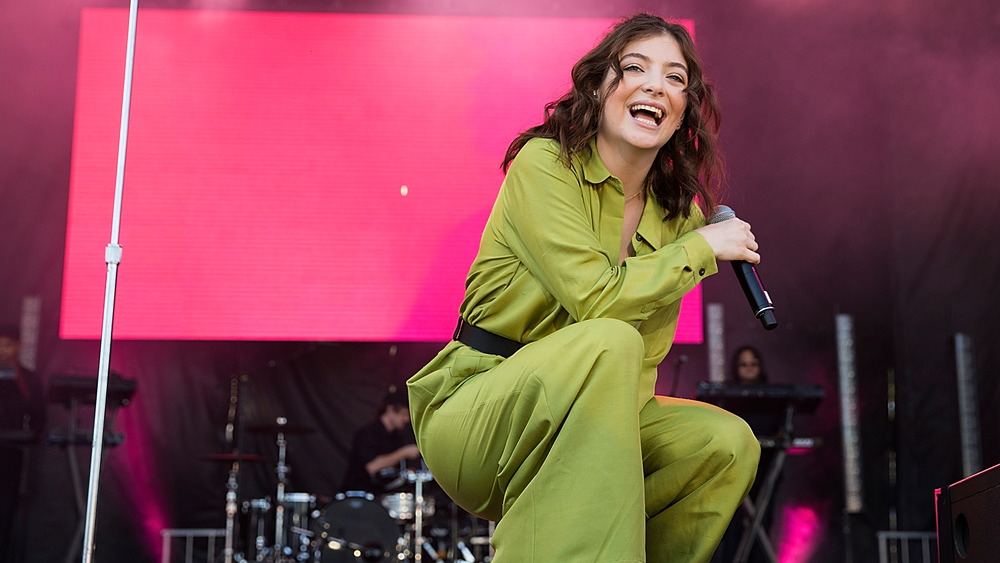 Andrew Chin/Getty Images
While having a chat for Interview magazine, the unlikely duo acknowledged they actually forged a friendship online. Even though, as Lorde admitted, "It's definitely not the version that I would write for us. I would have loved for us to have met outdoors, preferably on a vineyard." David is a self-described internet addict while the Kiwi singer-songwriter revealed that social media "destroys the part of my brain that can make work" because she becomes so obsessed with trying to stay up to date with everything that's going on. 
Fans are clamoring for new music, but Lorde simply cannot create art if she's spending too much time reading and watching what everybody else is putting out there. "Part of what made me peace out on social media, apart from feeling like I was losing my free will, was the massive amounts of stress I was feeling about our planet, about systemic racism, and about police brutality in this country," she explained, noting that "having front-row seats to the hellfire" isn't conducive to a healthy mind or work ethic for her personally.