What You Don't Know About Kenny G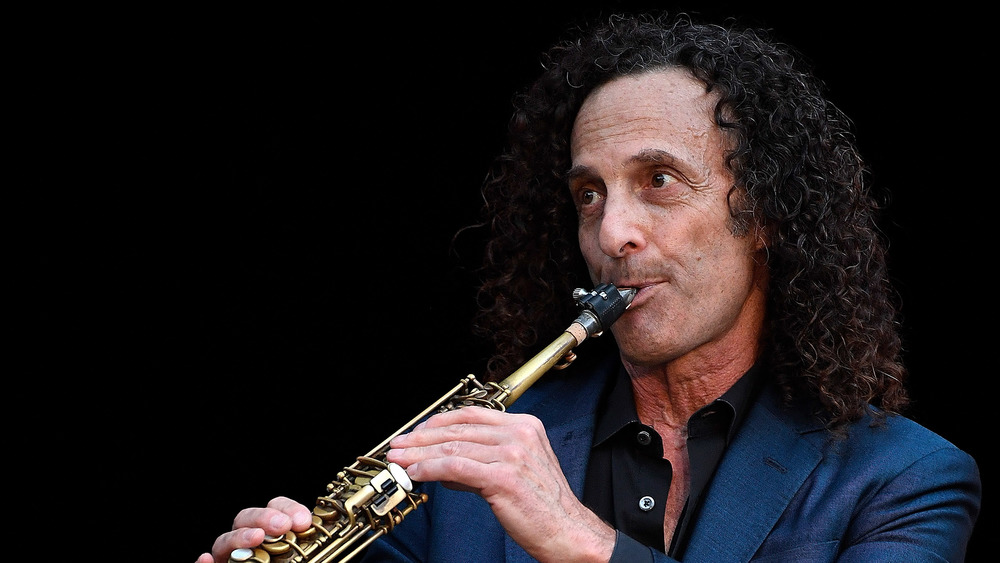 Michael S. Schwartz/Getty Images
Social media has a funny way of bringing certain things back into style — whether it's fashion, music, trends, or rollerbladers — the resurgence of things that were once cool suddenly becoming cool again on social media is a very real phenomenon (via Buzzfeed).
It would appear that the iconic jazz musician and saxophone prodigy Kenny G has happily fallen victim to this phenomenon. Indeed, Kenny G was at the height of his career in the '80s and has sold more than 75 million albums worldwide. Yet, as all things do, his career dropped off the map more and more over the decades — until now. Last year, Kenny G lended his superior saxophones skills to Kanye West's song, "This Gospel," which subsequently catapulted Kenny back onto the relevancy map. He's made an appearance jamming alongside actor and musician Ed Helms, and he's also appeared in a music video for the band the Postal Service. Most recently, Kenny G was specifically requested by Abel Makkonen Tesfaye; that's right — The Weeknd himself. He played the saxophone for The Weeknd's 80's inspired anthem "In Your Eyes" (via Variety).
With Kenny being such a topic of conversation these days, we thought we'd let you in on a few details of his life that you might not have known.
He is one of the best selling artists of all time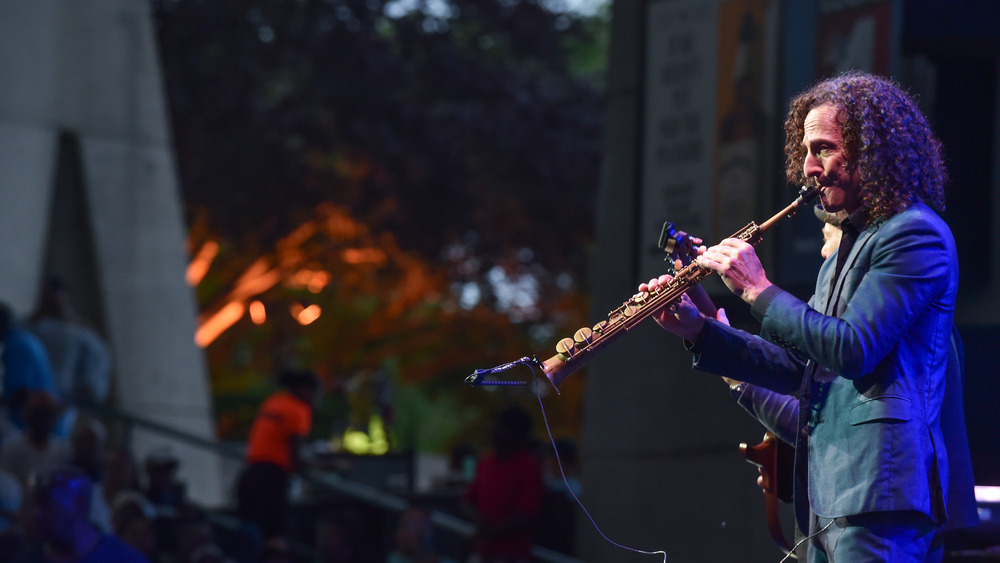 Aaron J. Thornton/Getty Images
Kenneth Bruce Gorelick, famously known as Kenny G, is perhaps best known for his 1986 jazz album, Duotones. In fact, according to The Independent, he has sold more albums than Eminem, Shania Twain, Guns N' Roses, and even Simon & Garfunkel. He is consistently included in top charts lists along with iconic, household named musicians from over the decades.
As for his new found fame in an even new generation, Kenny G is taken aback by it all and says that he's "feeling it." In an interview with Variety, he explained, "I'm flattered that these young guys are calling me to play." But while he's known for a specific genre of music, he doesn't want to feel boxed in by just one style. "I've always thought of myself as very open. If you play me something, it could be heavy metal, bluegrass, R&B, super-heavy jazz — I feel like if I can just live with it," he said. "I can find the right vibe for it. It's like a puzzle" (via Variety).
He is featured in the Guinness Book of World Records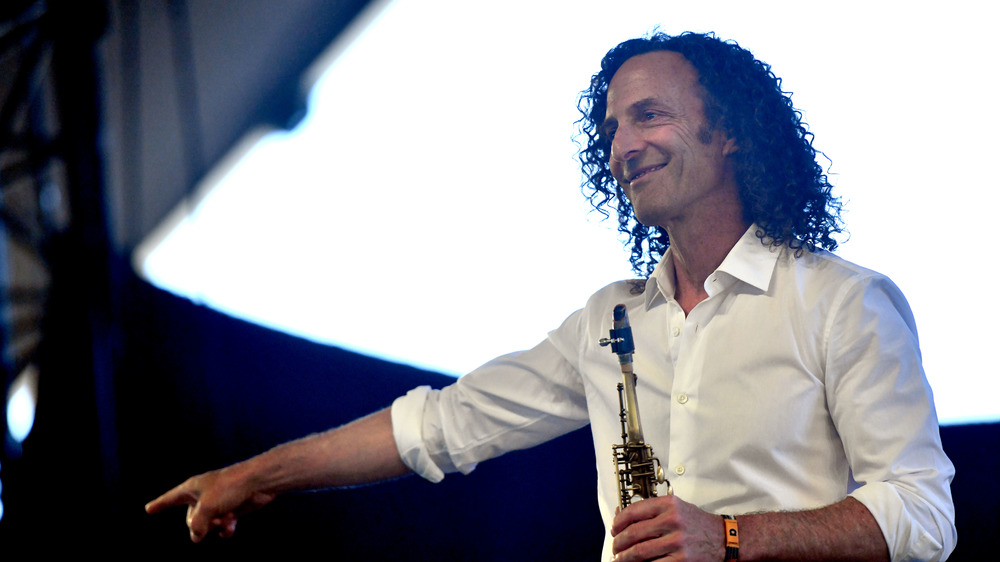 Scott Dudelson/Getty Images
Amongst all of the titles and fame that Kenny G has accumulated throughout his career, he can add Guinness World Recorder Holder to his resume. In 1997, he won the award for holding the longest note on a saxophone ever in recorded history.
In order to achieve such a feat, he used a technique called "circular breathing," which anyone who has ever played a brass instrument can probably tell you about. Circular breathing involves "switching back and forth between breathing through the lungs and the cheeks" (via Healthline). By using this technique, he was able to hold the note for a whopping 45 minutes and 47 seconds. Wow!
However, he told the Huffington Post that he plans to break that record; this time he's aiming for an hour. "I have a plan to break the record," he said. He hopes to raise money for it, too. "If I hold it for an hour, maybe I could raise a couple hundred grand, depending on how many businesses came in ... and then I'm really motivated and we just raise a whole bunch of money for a great cause," he said.