Jewel Just Got Real About Her Traumatic Past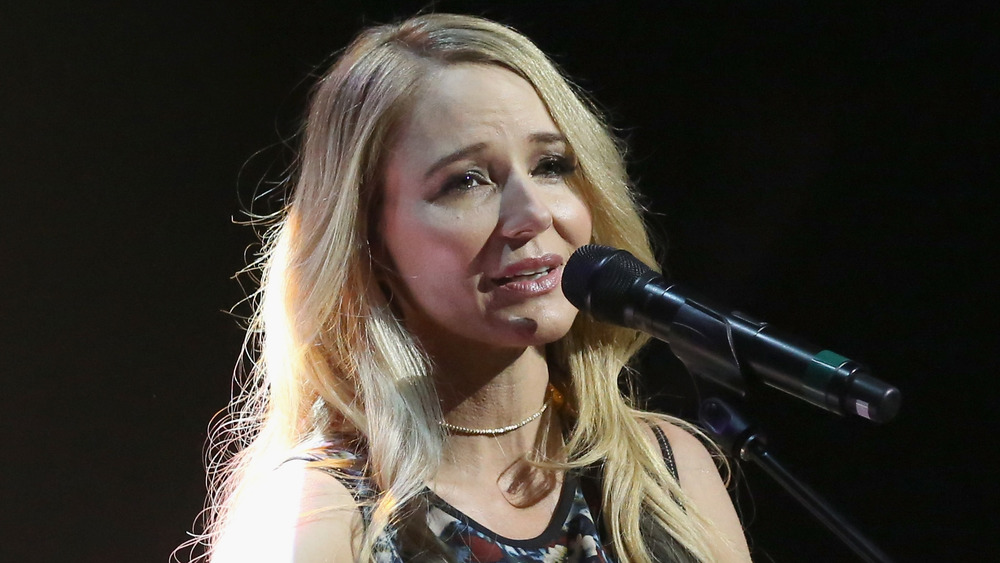 Gabe Ginsberg/Getty Images
Singer-songwriter Jewel is the descendent of survivors. She told The Sydney Morning Herald that her grandfather on her father's side moved to Alaska before World War II, raised eight kids "in the wilderness" with his wife, and helped write Alaska's constitution. As for her grandfather on her mother's side, Jewel revealed that not only did he provide her namesake, he also "built his own planes, taught himself to fly, and once crashed into the side of a mountain during a snowstorm while drunk." 
But being the descendent of survivors isn't a Hollywood movie. Jewel's father, Atz Kilcher, a Vietnam War survivor, suffered from PTSD. You might remember him from Discovery Channel's Alaska: The Last Frontier. "Mom leaving triggered him to start drinking," she recalled. At just eight years old at the time, those were dark days for Jewel. Speaking with People, the singer, songwriter, and 90s legend opened up about just how improbable her path to fame was. "He became abusive," Jewel said of her father, adding, "My dad was also raised in a wildly abusive home." 
Jewel left her father's house when she was just 15. "I started paying rent and working a couple jobs in town, hitchhiking to work," she told People. Like the other survivors in her family, she too, survived. "I knew when I moved out at 15 that statistically girls like me end up repeating the cycle we were raised by," Jewel revealed to Forbes, adding, "Statistically I should have ended up on drugs, in an abusive relationship or on a pole somewhere."
This is how Jewel survived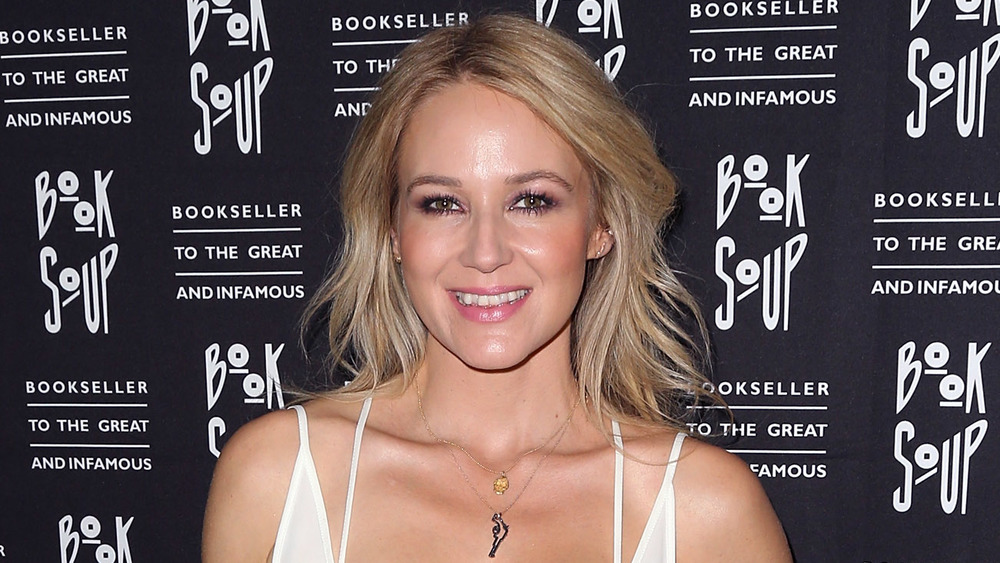 David Livingston/Getty Images
Even at 15, Jewel knew what she wanted. "I was determined to heal: to let go, move on," she reflected to People. Not long after leaving her father's cabin in Alaska, she moved to San Diego to be closer to her mother. One thing led to another. "I ended up homeless because I wouldn't have sex with a boss ... I started living in my car because my boss wouldn't give me my paycheck. Then my car got stolen." Still, she persevered, saying she kept the following quote by Buddha in mind: "Happiness does not depend on what you have or who you are. It solely relies on what you think."
Jewel took to meditating, and fed her pain into music. "Transmuting pain in beauty, and converting innocence into wisdom and resilience has been my number one job my whole life," she once told Forbes. And just as she's learned to let go, she's learned to forgive. "My mother and father are just human ... We've accepted each others' lives," she told The San Diego Tribune, adding, "Our hearts and pain don't have to define us, except in ways we choose. It's a gift to forgive, to let go, and say: 'I'm OK, I'm not broken. I've been betrayed, but I'm not betraying (anyone).'" Today, 25 years after her breakout album, Pieces of You, Jewel reports having a "authentic," and healthy relationship with her father, who's since become sober.