Naomi Campbell's Latest Post Has Tyra Banks Fans Seeing Red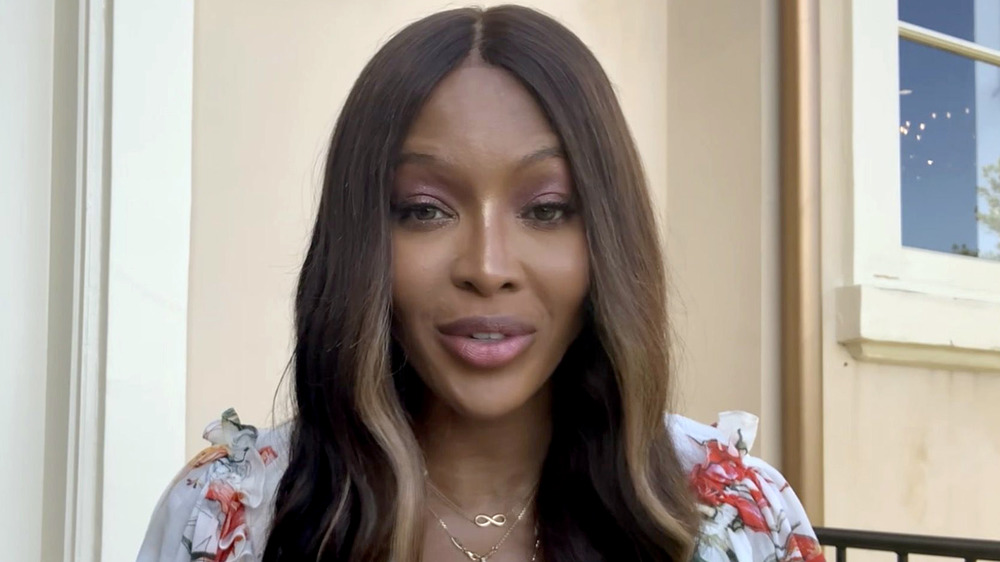 Getty Images/Getty Images
Did Naomi Campbell just throw shade at Tyra Banks? The longstanding feud between the two models has been an ongoing one, although the two women have managed to call a truce on different occasions throughout the years. A rivalry, however, seems to be rearing its ugly head yet again as Campbell recently shared an article from The Things on social media, as reported by E! News. The article is titled, "Here's Why Fans Are Starting To Think Tyra Banks Is The Real Mean Girl, Not Naomi Campbell," and fans were definitely wondering what prompted the model to make the seemingly shady move. 
In the piece, the author breaks down the conflict between Campbell and Banks, stemming from the 1990s when Bank felt her fellow supermodel was a constant bully to her, reported Bravo. "The industry was saying: 'Look out, Naomi Campbell, here comes Tyra Banks. Sit your butt down, this younger one is coming to take your place.' And it was really unfair to her," Banks told Swedish talk show Skavlan, adding that she remains "very afraid" of Campbell to this day. 
More throughout the piece, examples of how Banks may have been the bad guy the whole time are shown, citing instances during America's Next Top Model where Banks was mean or hard on contestants compared to how Campbell more graciously handled her model participants on the show The Face.  
Fans react to Naomi Campbell's not-so-subtle shade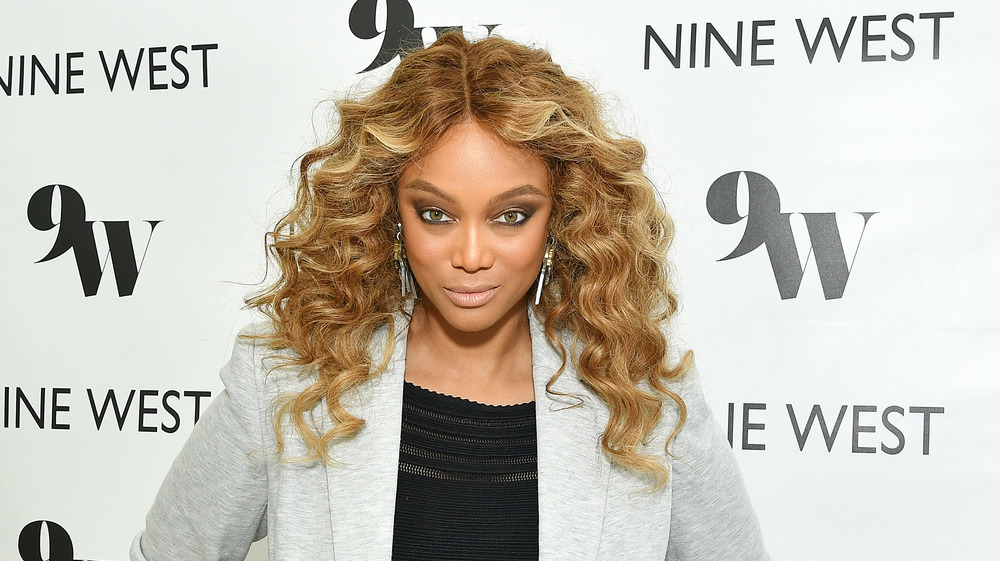 Amy Sussman/Getty Images
At one point in the article, the author writes, "The woe-is-me Tyra narrative has definitely worn off. We don't want to reignite the rivalry. But at least now it makes sense why in their face-off, Naomi just sat there smiling, looking cold-hearted, dodging all the accusations Tyra made."
Although Campbell's intentions for sharing the article can't be confirmed, the move had the internet taking sides, with many fans of Banks calling out what they perceived to be low-key shade toward the Dancing With the Stars host. "Why Naomi Campbell beefing with Tyra so hard? Didn't Tyra help her get to where she at? This girl been throwing shots at Tyra for YEARS," one Twitter user wrote. "Not Naomi Campbell saying Tyra is the mean one when she has a history of assaulting people," another fan responded. 
While many followers either defended Banks against Campbell or vice versa, a few opted for a more peaceful outcome, hoping the two battling supermodels could finally squash their beef once and for all. "These Aunties need to hang it up already," wrote one Twitter user. "Gosh Tyra Banks and Naomi Campbell need to hug it out and settle this beef, puhleeeeaasszxeee its been ages."