The Real Meaning Of Miley Cyrus And Dua Lipa's 'Prisoner' Music Video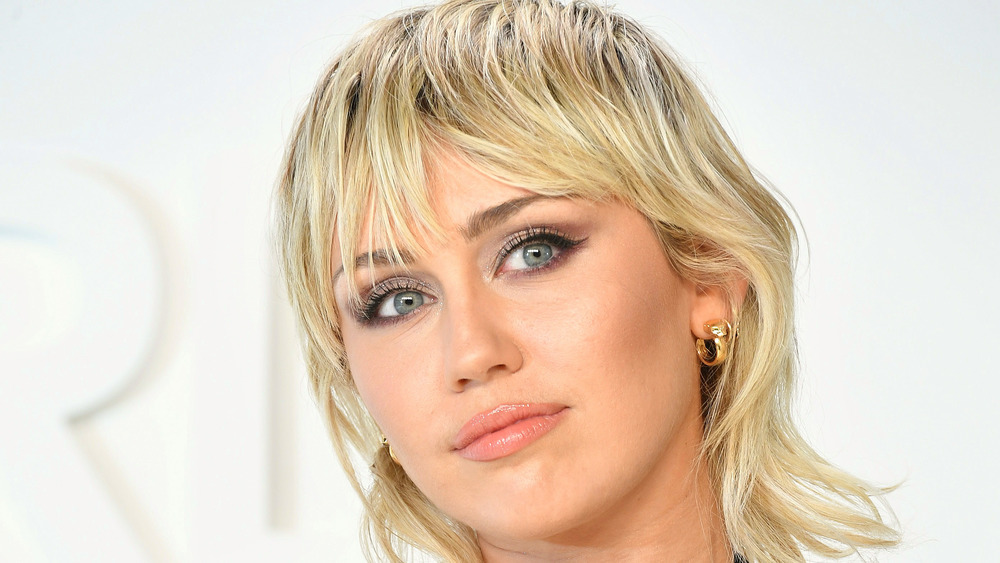 Amy Sussman/Getty Images
Miley Cyrus and Dua Lipa just dropped a brand new song (and music video) that has fans buzzing. "Prisoner" is the latest single off of Cyrus' forthcoming album Plastic Hearts, which is shaping up to be a feisty collection of disco-rock tracks. In the somewhat raunchy music video (which Cyrus co-directed), the pair party together in a tourbus, pouring fake blood on themselves and coming dangerously close to kissing — many times.
The song seems to be about feeling emotionally trapped in an on-again, off-again relationship: "Prisoner, prisoner / Locked up / Can't get you off my mind, off my mind / Lord knows I tried a million times, million times", the pop sirens sing during the pre-chorus.
Cyrus has also pointed out how relevant this sentiment is in light of the current pandemic. "I think it's also coming at a perfect time for everybody," the 27-year-old former Disney star said in an upcoming interview with Zane Lowe on Apple Music 1, ET reports. "I mean, in a way...I feel too, I mean, we're just trapped in our emotions right now. I mean, really me, there's no escaping it. It's like, 'Locked up, can't get you off my mind.' Anything that you've tried to suppress or compartmentalize at that point, it's coming up. It's yours to own, to own it or release it."
Cyrus may be reflecting on past, unhealthy relationships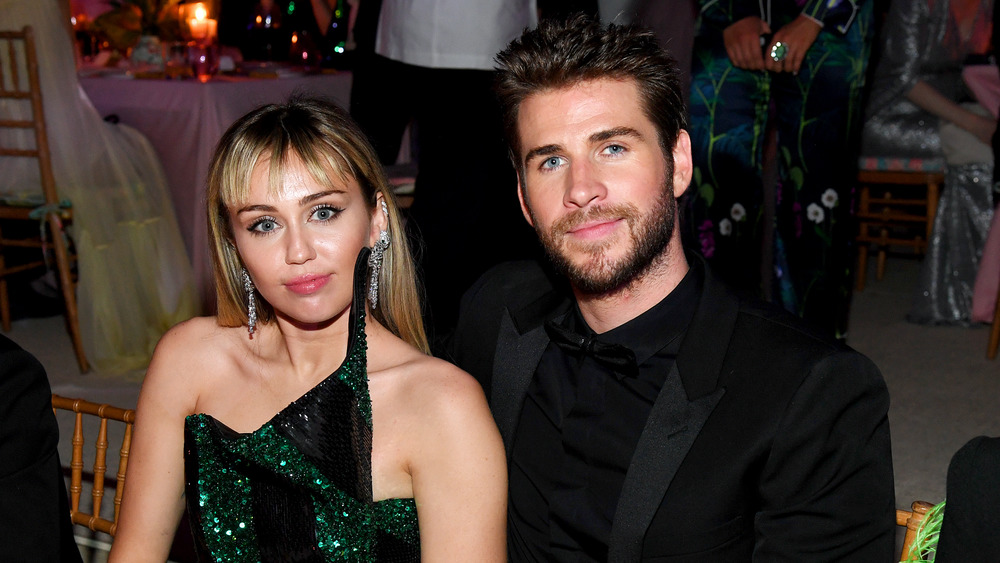 Kevin Mazur/mg19/Getty Images
However, there's no denying that the track is centered around previous relationships — specially, Miley Cyrus' love life. As the video fades out, neon text appears on the screen: "In loving memory of all my exes. Eat s***," it reads. Not exactly subtle, but that was probably the entire point. 
On an episode of Joe Rogan's podcast The Joe Rogan Experience back in September, Cyrus opened up about her difficult separation from ex-husband and longtime love, Liam Hemsworth. "Actually I called the love of mine who I was with when we got divorced, it was almost like a pacifier," she revealed during the interview. "It was that thing I just needed not because we were in love anymore but because the comfort and because my brain said, 'oh, this feels better. This is comforting.' But actually, knowing that I was giving in to an addiction made me feel way worse. I had the hangover. Next day, okay, we sleep together, next day, I'm totally hungover. It felt like a relapse every time I'd go back."
This anecdote certainly feels a lot like the torment Cyrus sings about on "Prisoner". Following her split in 2019, Cyrus had a flurry of romantic entanglements. She first dated Kaitlynn Carter, a star on The Hills: New Beginnings, then fellow musician Cody Simpson, whom she broke up with in August, TMZ reported. 
Whether inspired by her own life or not, the song is certainly relatable — and perhaps more importantly, fuels excitement for Cyrus' album drop on November 27.