This Classic Disney Song Was Inspired By Actress Lily Collins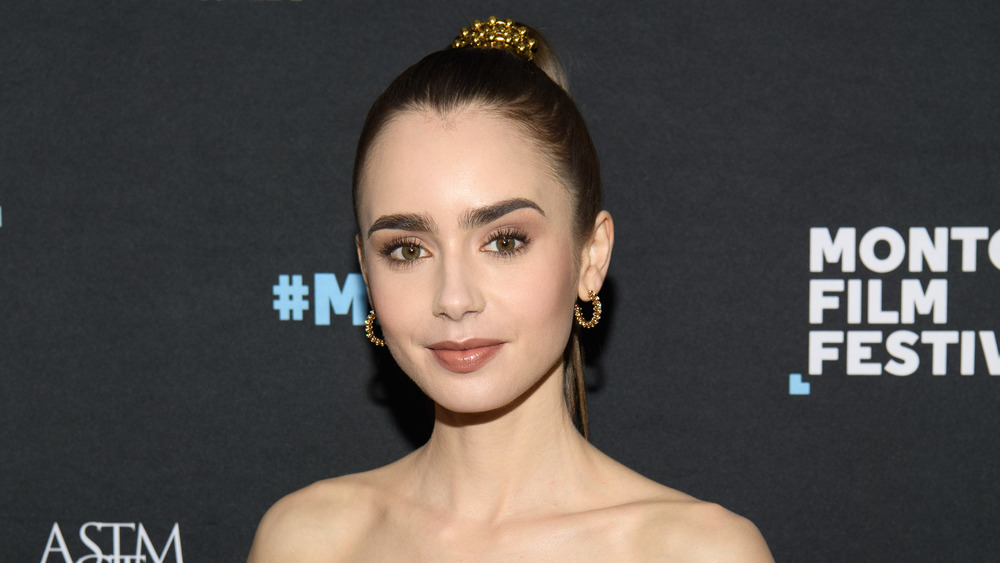 Dave Kotinsky/Getty Images
You're probably familiar with Lily Collins' extensive appearances on your television: Emily in Paris, To the Bone, The Mortal Instruments Series, Extremely Wicked, Shockingly Evil and Vile, and more. You might even follow her on social media and have seen that she recently got engaged. But what you might not know about the 30-year-old actress is that her father is Phil Collins. Yep, that's right! The iconic English musician is Lily's old man, which is not a super well-known fact since she's carved out a career for herself that's warranted its own discussion, completely separate from her famous father. 
While the idea of having Phil in your family tree might sound exciting, Lily's relationship with her father hasn't always been a solid one. She wrote a book of personal essays entitled Unfiltered: No Shame, No Regrets, Just Me, and in it, shared an open letter to her father (via Vanity Fair). "I forgive you for not always being there when I needed and for not being the dad I expected," she wrote, according to the Daily Mail. "I forgive the mistakes you made. And although it may seem like it's too late, it's not. There's still so much time to move forward."
Lily's lullaby ended up making its way into Disney's Tarzan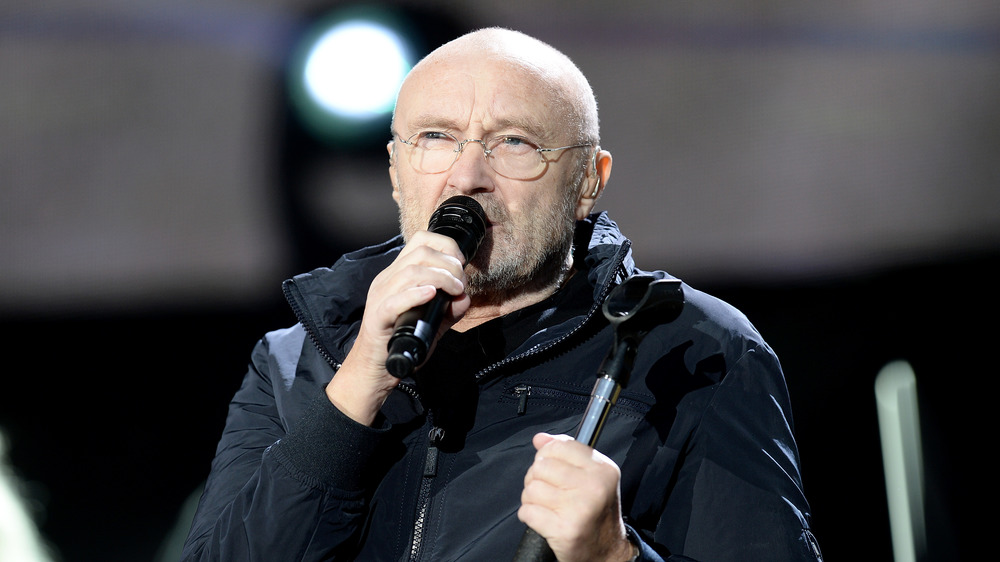 Dave J Hogan/Getty Images
While it appears that Phil and Lily struggled with their father-daughter relationship, Lily maintains that she has very fond memories growing up with her dad. In fact, she gushed about the fact that he wrote a sweet lullaby for her when she was younger. In fact, it's a song that you most certainly know: "You'll Be in My Heart." Phil originally wrote the song as a lullaby for his daughter, but ended up submitting it for the 1999 Disney animated film, Tarzan. "We grew up watching Disney shows and movies together," Lily revealed in an interview on Harry Conic Jr.'s talk show, "so that was his way of kind of being able to do it for his kids. It was so special." The song ultimately won a Grammy for "Best Soundtrack Album" (via Entertainment Weekly).
Lily laughs about the interesting role reversal that she and her father have experienced regarding their respective fame. "It's really funny, he told me he got a kick out of the fact there was a radio station playing his music and they said afterwards, 'For those of you who don't know who that is, that's Lily Collins' dad,'" she told Connick Jr. "And he was like, 'What world are we living in? This is great. You're like getting up there.'"