Jennifer Lopez's Edgy Look At The AMAs Is Turning Heads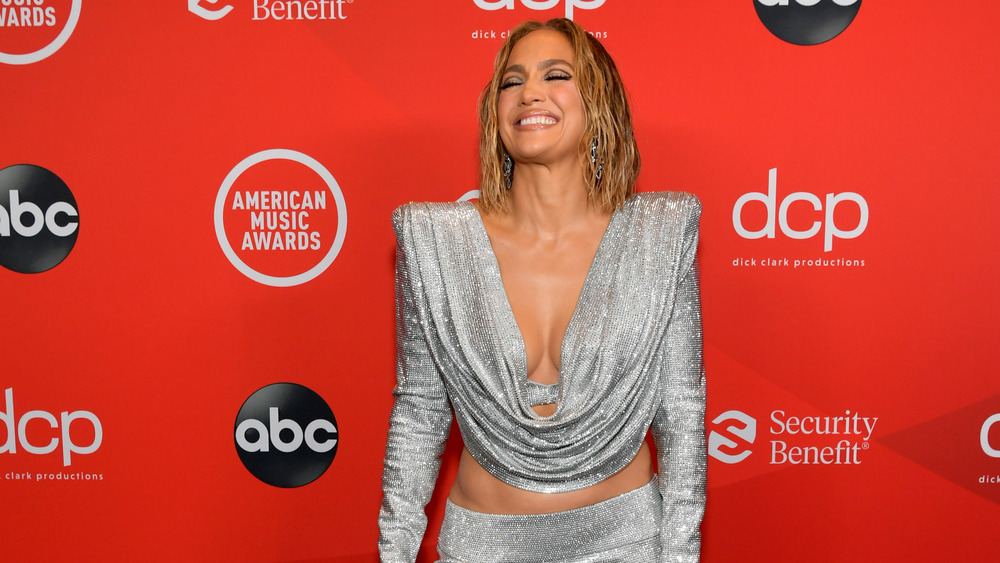 Emma Mcintyre /ama2020/Getty Images
J.Lo is no stranger to turning heads on red carpets. Ever since her 2000 appearance at the Grammy Awards in that now-infamous deeply-plunging green dress, Jennifer Lopez has been a fashion icon; everyone waits to see what she'll be wearing this time (via Billboard). And at the Super Bowl this past February, her choice of attire during her performance caused both uproarious applause and intense controversy. So while there may not be a red carpet in the traditional sense at this year's American Music Awards, audiences were still waiting to see what Lopez would wear, and they were not disappointed.
Lopez arrived sporting an edgy, short, blonde bob haircut with her signature shimmering makeup and an equally shimmery silver sequin crop top with shoulder pads and a matching form-fitting skirt.
Twitter was all atwitter over her look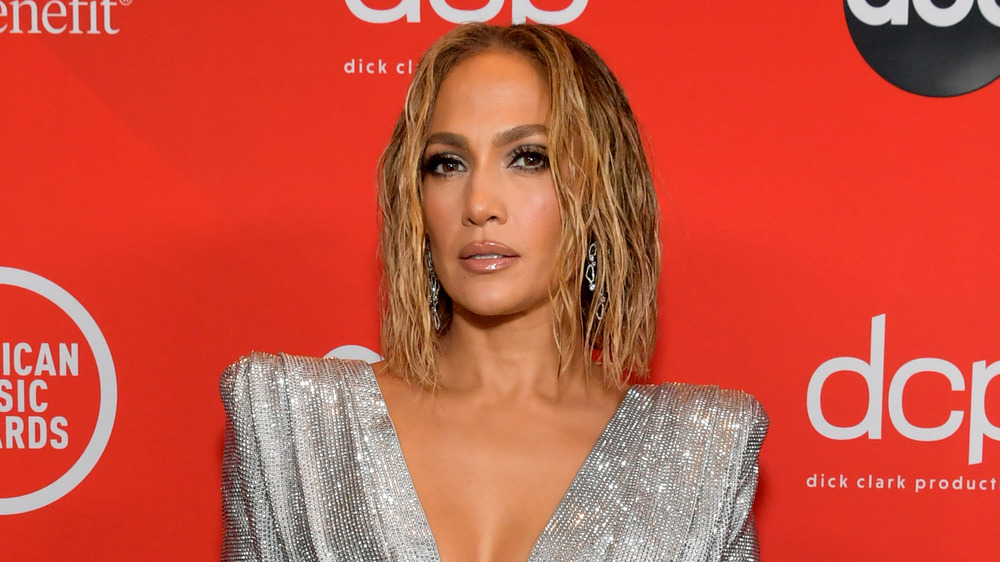 Emma Mcintyre /ama2020/Getty Images
Fans took to Twitter to gush over the star's gorgeous locks and overall look that could've been just as perfectly on point in 2000 as it is now, like J.Lo herself. The singer herself shared her look on Twitter with the simple caption, "@AMAs vibe check. Let's goooo!"
And fans were quick to respond. One user said, "She is perfection," while another tweeted, "Jen got people on their knees begging for her with that outfit. @arod hold Jen tight tonight," and a third compared her silver outfit to the moon itself, exclaiming, "beautiful as ever princess Queen Jennifer Lopez the moonlight shines."