Taraji P Henson's AMA Dance Moves Have The Internet Going Wild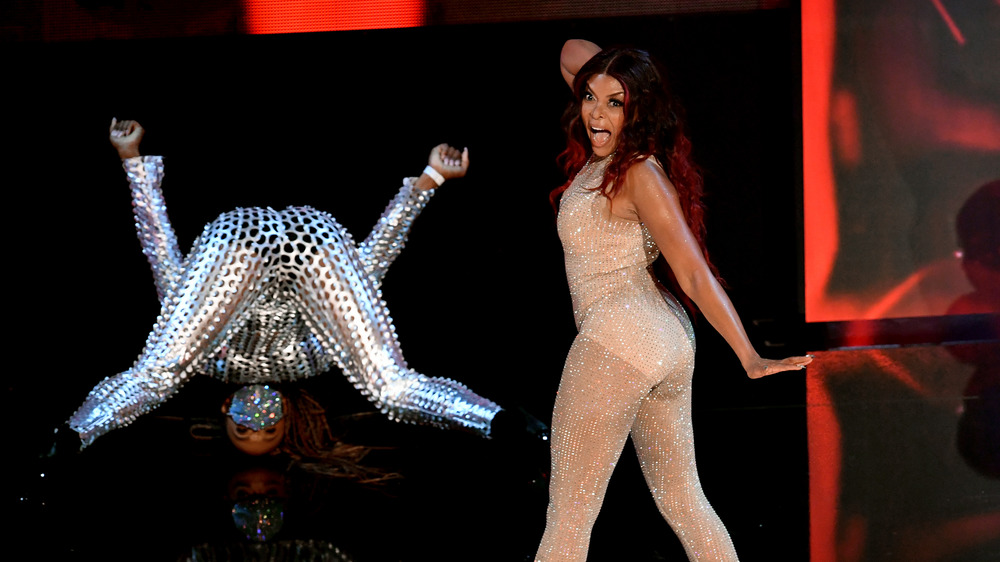 Kevin Winter/Getty Images
This year, the American Music Awards welcomes award-winning actress Taraji P. Henson as its host. Since Henson is known for her extensive work in film and television, she might seem like a somewhat unexpected choice, but the star got her start as a musical theater major at Howard University. She certainly has no shortage of energy and charisma as the show's host — but that's not exactly what has fans going wild. Henson's jaw-dropping, booty-shaking opening dance number is giving them plenty to chatter about.
In an interview with Billboard published earlier this week, Henson hinted at her theatrical performance at the AMAs. "It's just a chance for me to show all sides of my talent," she said. "When you study musical theater, you gotta sing, you gotta dance, you gotta act." Henson went on to deem herself a "triple threat" and say that she loves to "have fun and make people laugh." "20 years ago, that's what I came out here to do: comedy," she continued.
On a more serious note, Henson also touched on the importance of coming together during tough times. "Right now, that's what we have in the arts," she told the outlet. "That's all we have that's keeping us together, keeping us sane. Netflix, streaming, people watching television — that's what's making us feel somewhat normal. Certainly now, music is a thing that unites us all. We need these music awards shows. We can't go to concerts! Come on, we need something!"
The awards show, airing tonight on ABC, is definitely serving as a welcome distraction — and we have Henson to thank for that. The event kicked off with Henson, dressed in a sheer, glitter bodysuit, performing her heart out to a mashup of 2020 hits like Cardi B and Megan Thee Stallion's "WAP" — booty pops and all.
Henson's dance moves caused a stir among fans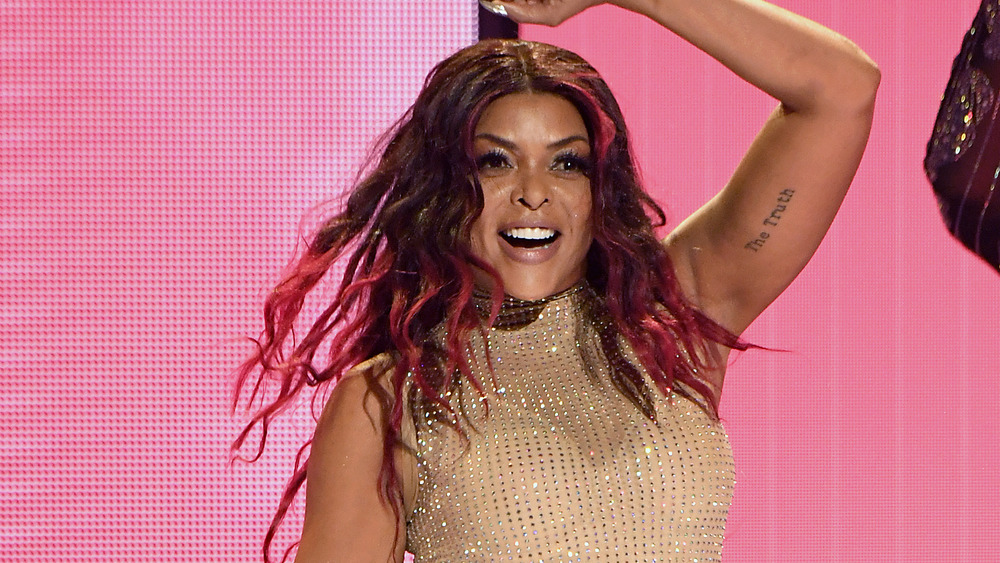 Kevin Mazur/Getty Images
Needless to say, Henson's performance has the internet talking. Many social media users are praising her for her dance moves, especially the personality and energy she put into it. "I love how #TarajiPHenson doesn't take herself seriously," Twitter user @simplypie03 wrote. "Let's talk about how @tarajiphenson ate that intro up," @cher_ou shared. "Taraji is killing those dance steps. Get it girrrllll," added @callme_eliman.
While Henson was clearly giving it her all, not everyone was so impressed with her technique. "Girl love you!," Twitter user @PrincessDebo94 shared. "But you can't dance to save your life! Lol but still love ya !" One user, @SueMNGal, really did not hold back with their critique: "#TarajiPHenson does the worst musical host number in history of all award shows," they wrote. "Who thought she'd be a good host? #embarrassing I'm tuning out & deleting from DVR."
Others are refraining from commenting on her dancing, choosing instead to focus on her energy and humor. "Omg she's too cute lmao," @GlamxMonster shared on Twitter. "@ABCNetwork @tarajiphenson is silly LMAO," wrote @Dee95594389.
Whether you're a fan of Henson's dancing or not, you can't deny that she's had a great time during her performance. In her monologue that followed, the Golden Globe winner spoke about coming together to celebrate. "It's been a long year. And now that 2020 is coming to an end, it's time to remember that we are one country, y'all. And we need to heal. We need to love on each other a little more," she said. "And that's what tonight is about."
She continued: "We're going to have some fun. We're embracing our neighbors and coming together with music. We got something for everyone tonight. So grab your drink and let's get ready for a party."