Tayshia Adams Shows Off A Brand New Look At The 2020 AMAs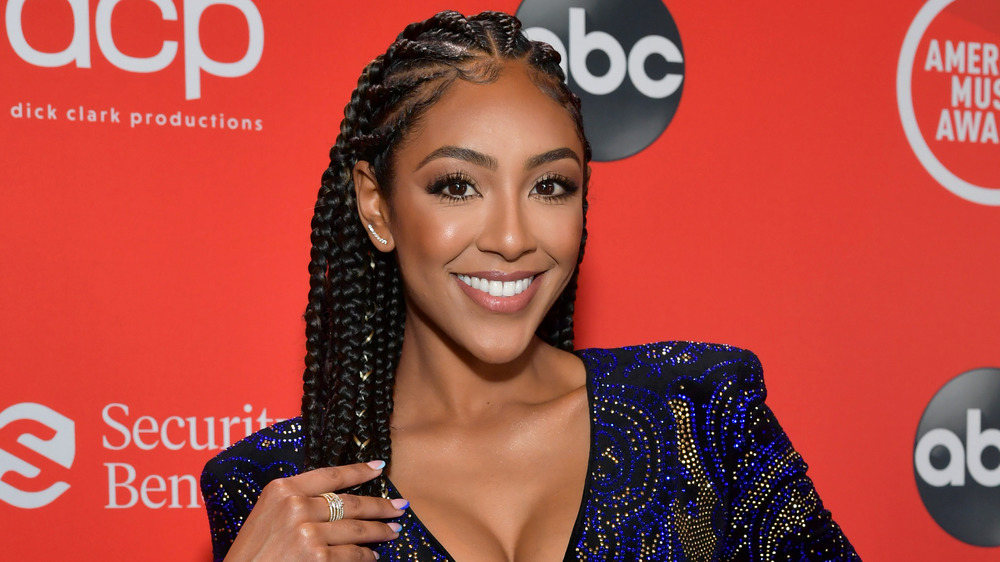 Emma Mcintyre /ama2020/Getty Images
When it was announced that Tayshia Adams (of Bachelorette fame) was going to be presenting at the AMA's tonight, fans were rife with anticipation, waiting to see what looks she would be serving... and they weren't disappointed. First, she posted a teaser on her Instagram story, showing herself sitting in a salon chair with the text "OMG. I just did a thing with my hair," later posting a photo of the finished product: a gorgeous set of braids (via Instagram). More specifically, they're extra-long cornrows, with "flat-laid edges and delicate color accents," according to Refinery 29. Her caption radiated the energy of the new style: "I'm presenting at the AMAs this Sunday, so I had to go for a fun look."
What Tayshia Adams wore to present at the AMA's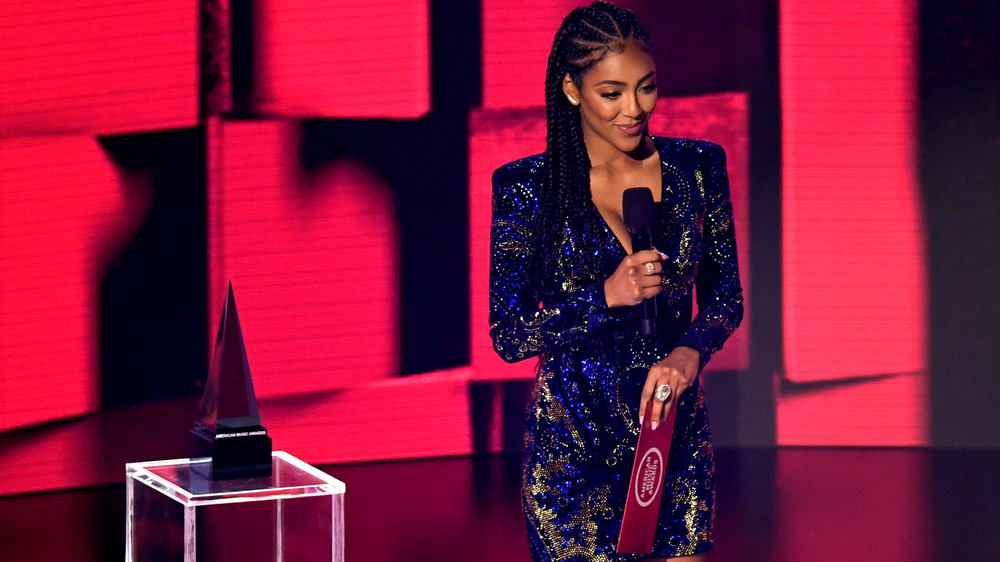 Kevin Winter/Getty Images
It's a big night for Adams, finally handing out something other than roses, and she definitely dressed for the occasion. Her AMAs look (to compliment those stunning braids) is a long-sleeved black and blue mini dress with gold embellishments, structured (possibly padded?) shoulders, and a deep v-neck (via E! News). She's also wearing a statement ring on the middle finger of her right hand and some sparkly, curved earrings (called "crawlers," according to Bustle). Tying together the look are an understated manicure and a smoky-yet-subtle makeup look, which together with the braids keep her looking young and fresh in such a statement dress. It's tough to stand out on such a star-studded carpet, but Adams really holds her own in this look (via Vogue).