Biden Finally Gets The Go-Ahead To Move Forward On Transition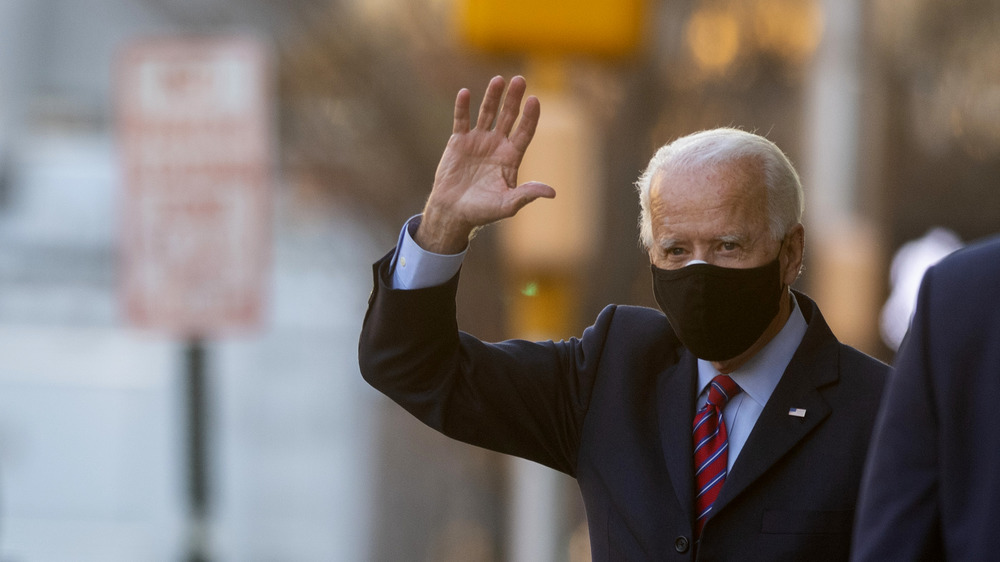 Mark Makela/Getty Images
President-elect Joe Biden and Vice President-elect Kamala Harris have always said they would hit the ground running, and two weeks after they were declared winners of the November 3 polls, they are finally able to do just that.
The government agency in charge of presidential transitions, the Government Services Administration (GSA), has finally written to Biden to say that the Trump administration is formally ready to acknowledge Biden the winner and begin the handover process. GSA Administrator Emily Murphy was heavily criticized on social media and on mainstream media for her decision to delay, and she used the letter authorizing the transition to explain her side. 
In the letter which was shared on Twitter, Murphy wrote "... I have always strived to do what is right. Please know that I came to my decision independently, based on the law and available facts. I was never directly or indirectly pressured by any Executive Branch official — including those who work at the White House or GSA — with regard to the substance or timing of my decision." She also stressed that her "decision was not made out of fear or favoritism."
Executives have asked Trump to step aside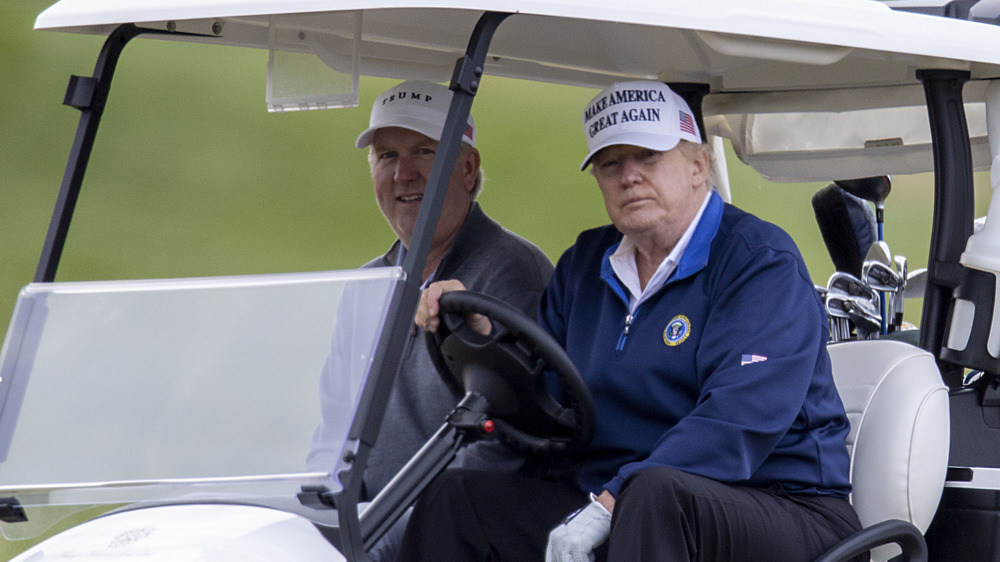 Tasos Katopodis/Getty Images
The GSA handed the transition keys over to the Biden-Harris team on the same day that more than 150 top American executives asked Donald Trump to step aside to let the transition take place in the interest of the country. Among those who signed the letter were the heads of big firms like Mastercard, Visa, MetLife, Condé Nast, WeWork, and American International Group, as well as prominent Republican donors and Trump supporters. Some even raised withholding donations from the Republicans running in runoff elections in Georgia, which will decide the balance of power in the Senate (via The New York Times).
The letter also came after irate members of the House of Representatives took to social media to demand to know why GSA Administrator did not answer a summons to Capitol Hill to explain the transition delay. Rep Katie Porter posted a video on Twitter saying, "I took down for you everything that Emily Murphy told the Committee on Oversight and Reform" before waving her signature whiteboard and pointing out, "You didn't see any words on that whiteboard? That's because Emily Murphy didn't show up." The video racked up nearly 35,000 likes and 7,000 retweets, with many commenting that sentiments like, "I would defy Trump rather than face Katie Porter too."
In response to the news of the GSA's letter, President Trump tweeted, in part, "...in the best interest of our Country, I am recommending that Emily and her team do what needs to be done with regard to initial protocols, and have told my team to do the same."