Jeopardy! Reveals Who Will Host The Show After Alex Trebek's Death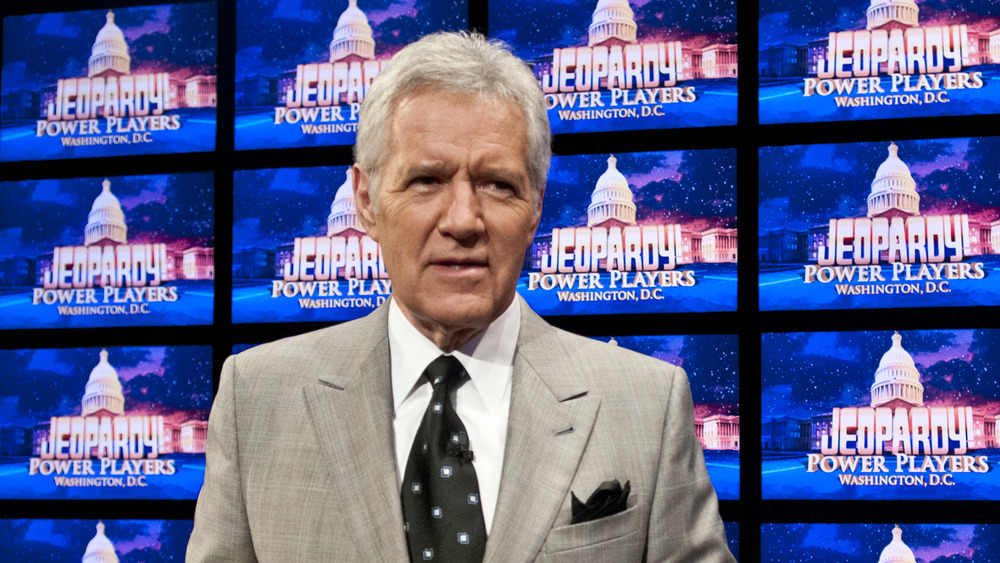 Kris Connor/Getty Images
The TV world is still reeling over the recent loss of Alex Trebek, who ruled the trivia world as the host of Jeopardy! from 1984 right up until his final days (per AP News). His charm, air of authority, and wry wit made him instantly appealing to fans, and his courage in the face of terminal illness was inspiring. Jeopardy! is actually credited with having saved game shows, according to Groovy History: The infamous quiz show scandal of the 1950s, when popular contestants were secretly fed answers to ensure their wins, left audiences soured on the genre. The unique question-answer format caught on and made the show a decades-long sensation. 
It seems hard to imagine a time when Jeopardy! existed without Trebek (okay, Art Fleming had the job before him), and now it seems impossible to imagine it without him. Still, the show must go on — Jeopardy! is too popular for a plug-pulling — but who could possibly fill those impeccably shined shoes? The answer might surprise you.
A fan favorite will be among the new guest hosts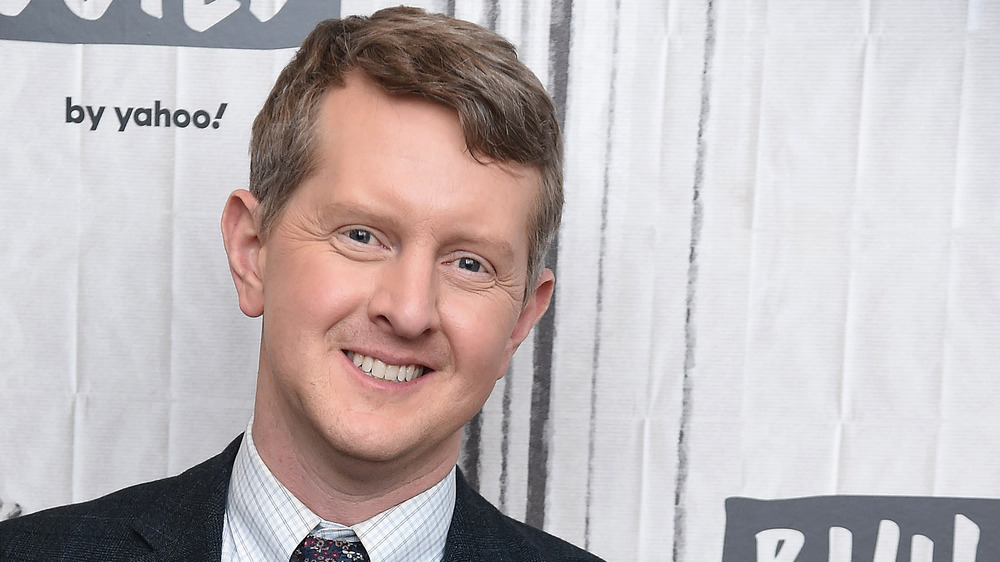 Gary Gershoff/Getty Images
Realizing that this decision is too major to be made quickly, Jeopardy! producers have opted not to hire a permanent replacement just yet. Instead, as announced on the show's official website, Jeopardy! will resume filming on November 30 with a rotating series of guest hosts. First up, appropriately, will be super-champion Ken Jennings, who made history by winning 74 consecutive games and raking in more than $2 million. 
Jeopardy! Executive Producer Mike Richards said in a statement that Trebek insisted the show continue after his passing. "We will honor Alex's legacy by continuing to produce the game he loved with smart contestants and challenging clues. By bringing in familiar guest hosts for the foreseeable future, our goal is to create a sense of community and continuity for our viewers."
Producers haven't yet named the other hosts, but trivia fans are hoping one out-of-this-world actor will be among them. More than 90,000 people signed a Change.org petition calling for LeVar Burton (of Reading Rainbow and Star Trek: The Next Generation fame) to take over the role (per Good Morning America). They feel he'd be a perfect fit because of his rep as both a nerd icon and supporter of education. A deeply moved Burton tweeted in response: "Even if nothing comes from it, I can't tell how much how I appreciate all y'alls love and support!"