Antony Blinken: The Truth About Biden's Pick For Secretary Of State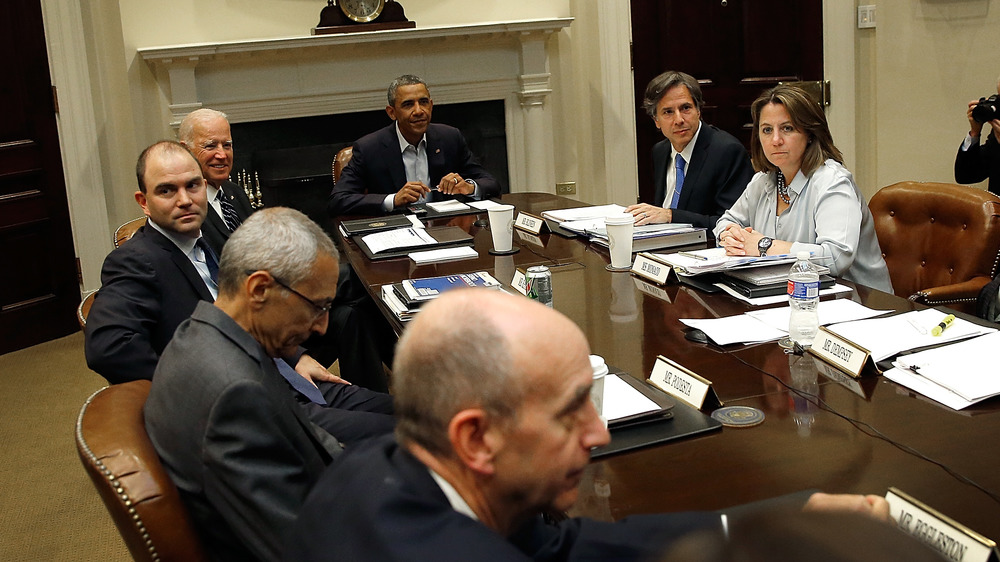 Win Mcnamee/Getty Images
The man who would be Secretary of State is a known quantity among international diplomatic circles. Antony Blinken has already served as Deputy Secretary of State during the Obama administration and has also served as Principal Deputy National Security Adviser. During President Barack Obama's first term, he held the roles of Deputy Assistant to the President and National Security Adviser to the Vice President (via U.S. Department of State Archive).
Blinken also has Capitol Hill experience: He served six years as Democratic Staff Director for the U.S. Senate Foreign Relations Committee between 2002 and 2008. Before that he worked in the Clinton White House as a member of President Bill Clinton's National Security Council staff as an adviser for relations with countries in Europe, the European Union, and NATO. He even served as President Clinton's main foreign policy speechwriter.
It was in the Clinton White House that he met his future wife Evan Ryan in 1995, where she was a scheduler for First Lady Hillary Rodham Clinton. Ryan also worked for Clinton during her Senate years, and she put in her time in the office of former Vice President Joe Biden as an assistant for inter-governmental affairs. Politico says Hillary Clinton was a guest at the wedding, and it was then that Blinken toasted the 40 million voters who brought Bill Clinton into office, because his election was what brought he and his wife together.
Antony Blinken's background makes him the perfect diplomat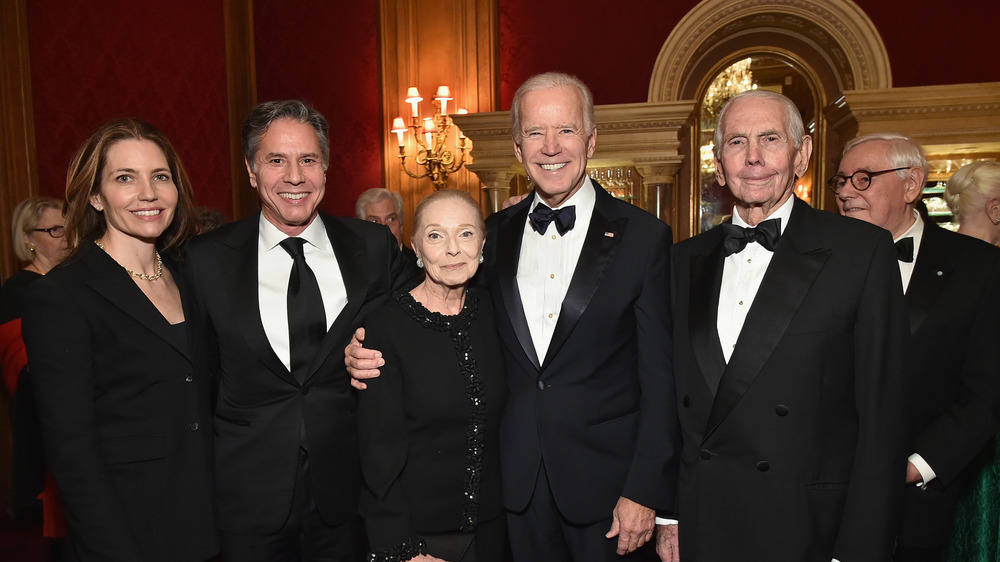 Mike Coppola/Getty Images
Tony Blinken is described as someone who could have been raised for life as a diplomat. He grew up in New York and went to high school in Paris before returning to the U.S. and going to Harvard, then Columbia Law School. His father served as ambassador to Hungary during the Clinton years, and his stepfather is a Holocaust survivor (via The New York Times). 
The State Department veteran is popular in Washington D.C. not just because he sings, plays the guitar, plays soccer, and loves the Beatles, but because he is a "pragmatic realist" that values the opinions of others, regardless of how junior or senior the person might be, and as a result, "It's never about him or his ego" (via Financial Times).
Author and CNN contributor David Andelman writes "... Blinken will bring perfect pitch. It will be left to him to carry out the bulk of Biden's principal early priorities — restoring American membership in the World Health Organization, the COP-21 Paris climate accord, the Iran nuclear agreement (JCPOA) and the Open Skies Agreement..." (via CNN).
Tony Blinken once appeared on Sesame Street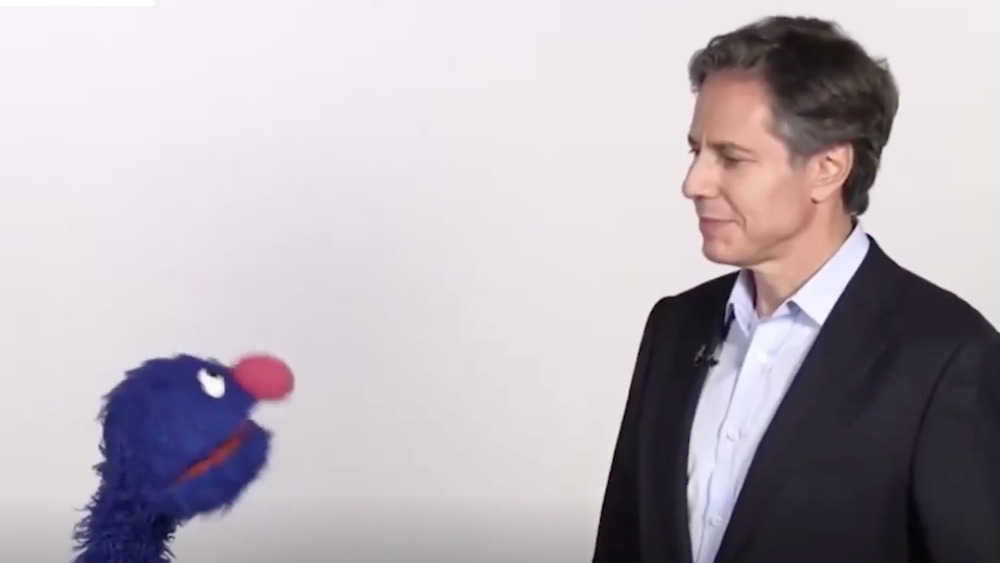 Bryan Bedder/Getty Images
Blinken's background as the stepson of a former refugee who also comes from a family of refugees left him with the feeling that the U.S. had a greater responsibility to the international community. Former Obama administration official Philip Gordon tells the Financial Times that Blinken's background "has left him believing that the US can and should do good in the world. But I would pair that with the notion that he is a real pragmatist who also understands the limits of American power. He is anything but an ideologue."
That background was very much at play when Blinken appeared on a show seen as one of the greatest examples of American soft power: Sesame Street. When he was Deputy Secretary of State, he spoke to Sesame Street's Grover monster about the United Nations, what it did, and why the U.S. should be welcoming refugees, saying ""Sadly, refugees have to leave everything behind. Even though they come from many different places, they're just like you and me" (via Independent).