Inside Sacha Baron Cohen's Relationship With Sarah Palin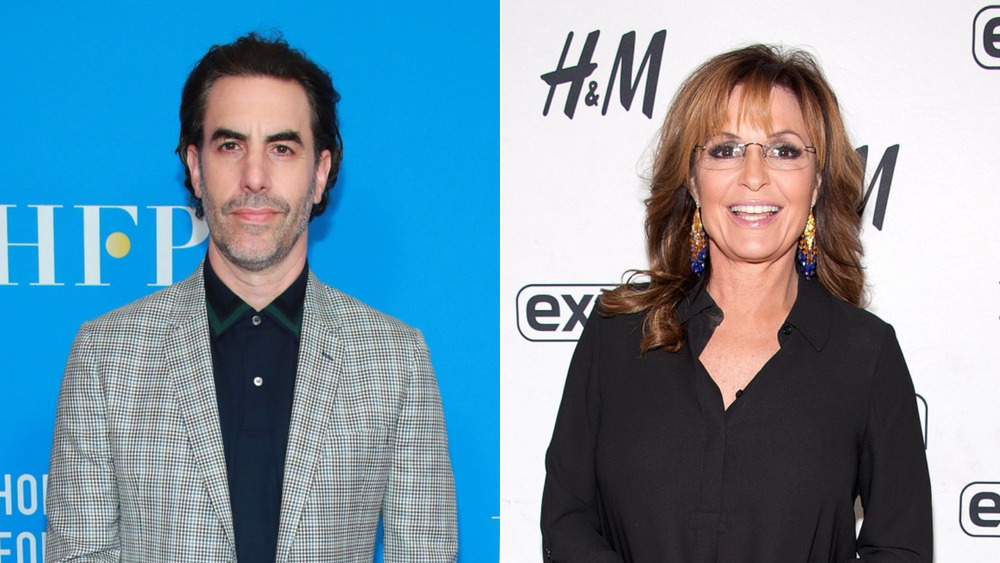 Rich Fury, D Dipasupil/Getty Images
Sacha Baron Cohen is a master of making unsuspecting participants, both famous and otherwise, comfortable enough that they show their true colors without perhaps really meaning to. Such is the basis for much of Cohen's celebrated cringe-comedy, from Ali G all the way up to arguably his most famous character, Borat, who recently enjoyed a bit of a renaissance in his second big screen outing. Borat 2 proved, as if there was any doubt, that the American public is perhaps too willing to indulge a seemingly ignorant foreigner when he, for example, requests a cage for his daughter.
Cohen's Showtime series, Who is America?, managed to corral Dick Cheney, Bernie Sanders, and plenty of other high-profile political operatives (via Vanity Fair). But nobody was more angered by their unassuming participation in the project than Sarah Palin. The former Alaska governor definitely did not see the funny side but, true to form, Cohen did.
Sarah Palin felt "duped" by Sacha Baron Cohen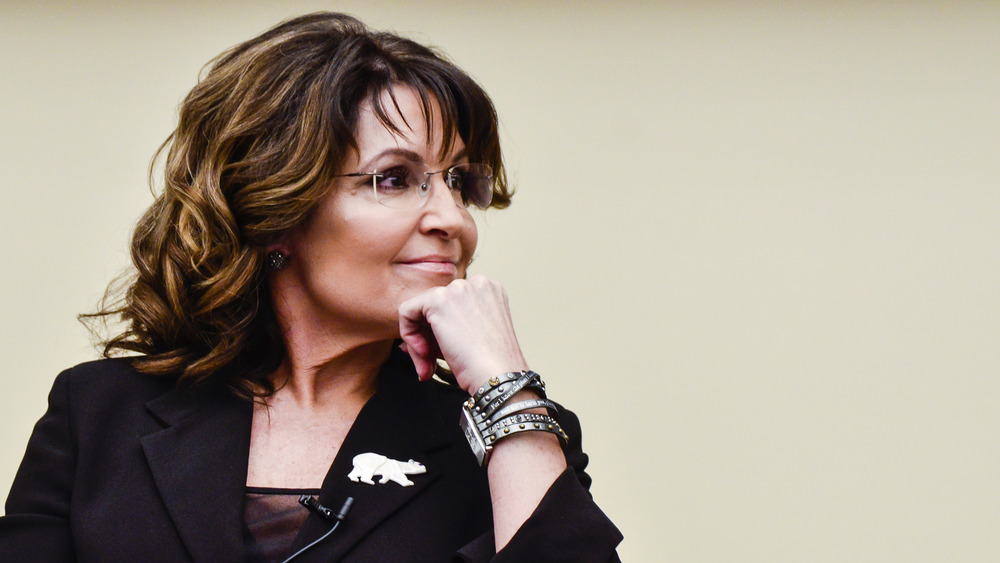 Kris Connor/Getty Images
As People reported at the time, Palin claimed she was "duped" into appearing in Who is America? by a "very sophisticated" and "legit" looking interview request. Cohen was playing a disabled U.S. veteran during the bit, which Palin stormed out of allegedly after he asked a "horrible" question about Chelsea Clinton. A source close to the one-time Vice Presidential candidate explained, "All of it was obnoxious, but I think the last straw was when the interviewer asked about what he claimed was a government-funded sex-change operation for Chelsea Clinton. "
The insider advised, "Cohen was trying to get Governor Palin to say something homophobic and hateful. She takes it personally when anyone goes after the children and families of politicians." On Facebook, Palin wrote, "Yup — we were duped. Ya' got me, Sacha. Feel better now? I join a long list of American public personalities who have fallen victim to the evil, exploitive [sic], sick 'humor' of the British 'comedian' Sacha Baron Cohen, enabled and sponsored by CBS/Showtime."
The British comedian responded in his own inimitable way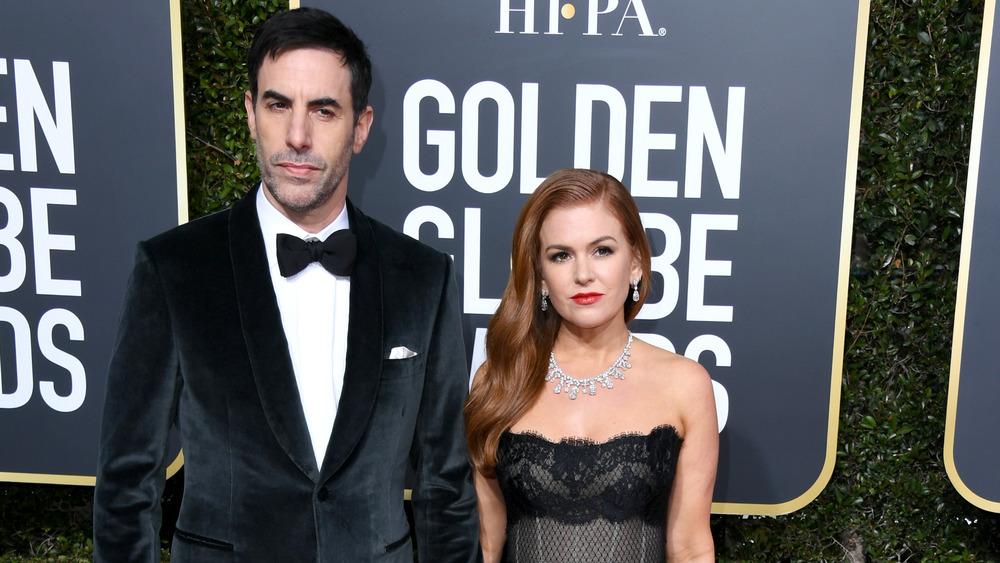 Jon Kopaloff/Getty Images
Never one to shy from controversy, Cohen responded to Palin's claims in the best way he knew how, by debuting his new character, Dr. Billy Wayne Ruddick Jr. Through Twitter, the esteemed doctor took issue with the former governor's claims, noting, "It was I that interviewed you. I did NOT say I was a War Vet. I was in the service — not military, but United Parcel, and I only fought for my country once — when I shot a Mexican who came onto my property."
He concluded, "You used to hunt the most dangerous animals in the country, like wolves and people on welfare. So why hunt a fine citizen journalist like myself? I DEMAND AN APOLOGY." Palin's Who is America? segment never actually aired, as People confirms, but the damage was done. It didn't stop Cohen poking fun at Palin, however, even inviting her to be his date to the Golden Globes. Sadly, she didn't accept, and Cohen attended the event with wife Isla Fisher.