Here's Who's Hosting The 2021 Grammys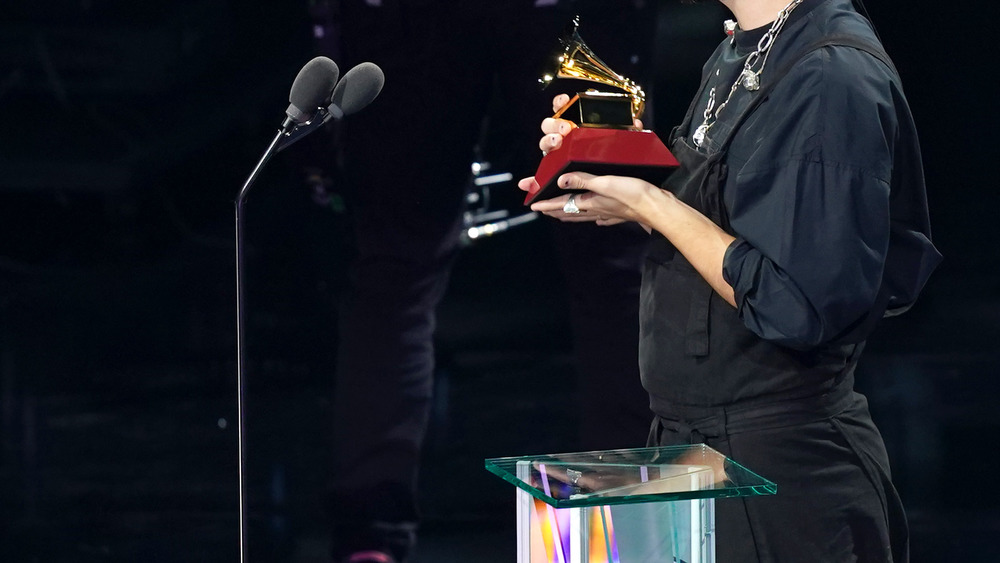 Alexander Tamargo/Getty Images
For the past two years, the Grammys have been hosted by superstar singer and performer Alicia Keys (via Billboard). This year, the Recording Academy went in a less glamorous, more comedic direction: the 2021 Grammys will be hosted by comedian and host of the Daily Show Trevor Noah. (Potentially less glamorous, that is — Noah has been known to rock a silver suit.)
"Despite the fact that I am extremely disappointed that the GRAMMYs have refused to have me sing or be nominated for best pop album, I am thrilled to be hosting this auspicious event," Noah said (via GRAMMYs). "I think as a one-time GRAMMY nominee, I am the best person to provide a shoulder to all the amazing artists who do not win on the night because I too know the pain of not winning the award! (This is a metaphorical shoulder, I'm not trying to catch Corona). See you at the 63rd GRAMMYs!"
"Trevor's comedy talents, engaging energy and unique perspective make him the perfect host for the GRAMMYs," added CBS Entertainment Group president and CEO George Cheeks.
"Just when I thought the feeling couldn't get any better"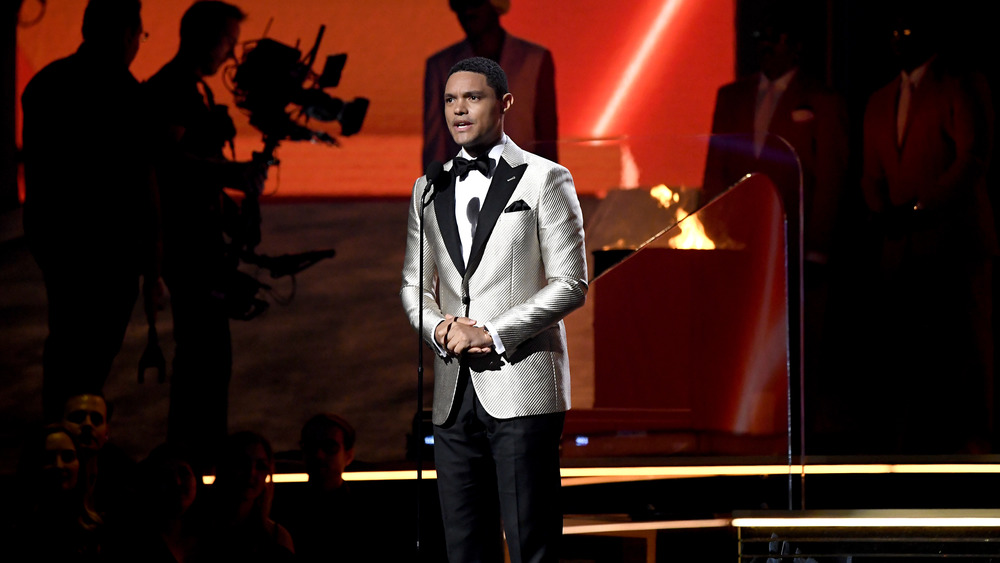 Kevork Djansezian/Getty Images
"With a knack for keeping viewers engaged and entertained, Trevor is the perfect choice to lead us through what's sure to be an incredible evening full of music, unforgettable moments, unity and inspiration," chair and interim president/CEO of the Recording Academy Harvey Mason Jr. added. "He is a dynamic host, comedian and personality, and we're thrilled to welcome him to the GRAMMY stage as host of Music's Biggest Night for the first time."
Trevor Noah was nominated last year for Best Comedy Album for his album Trevor Noah: Son of Patricia (via Pitchfork), which competed against albums by Ellen DeGeneres, Aziz Ansari, and Jim Gaffigan, and which ultimately lost to Dave Chapelle's Sticks and Stones. 
At the time of his nomination, Noah wrote in an Instagram post, "Today I woke up to the news that I've been nominated for a Grammy award. A GRAMMY AWARD!!! And just when I thought the feeling couldn't get any better I saw the other names in my category and I almost cried...What a life I've been blessed enough to live. Thank you mom❤️."