Kaitlyn Bristowe's Big DWTS Win Has Left Fans Seeing Red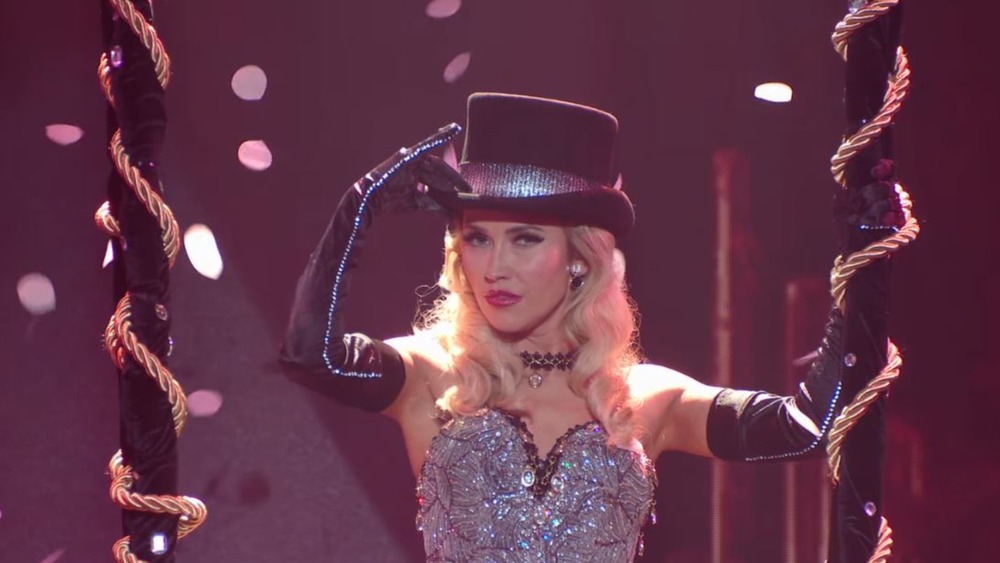 ABC
A former Bachelorette and an underdog took home the coveted mirrorball trophy on Dancing with the Stars and fans are not happy about it. On this season of the hit show, Kaitlyn Bristowe, who was the star of ABC's The Bachelorette in 2015, was partnered with Artem Chigvintsev, a dancer who joined DWTS in 2016 but had never managed to win a trophy before (per The Daily Mail). The pair definitely had their ups and downs throughout their DWTS journey — just last week, Kaitlyn shared a discouraged, tearful moment on Instagram, telling E! News, "You want rehearsals to go a certain way and when they don't I just get so disappointed in myself." But, Kaitlyn and Artem also pulled off a perfect score earlier in the competition, thanks to a mesmerizing tango danced to the tune of Britney Spears' "Toxic".
When the pair beat out stars Nelly, Justina Machado, Nev Schulman and their respective partners with another perfect score in the finale, Artem told Entertainment Tonight, "It was such a surreal moment that I never thought it would be, in the reality of this world." Kaitlyn, also in disbelief, said,"You just never know when it's going to happen and the fact that... we're here with the Mirrorball, like, what?" Meanwhile, fans have taken to social media to express some disbelief of their own.
Fans think Nev Schulman got robbed on DWTS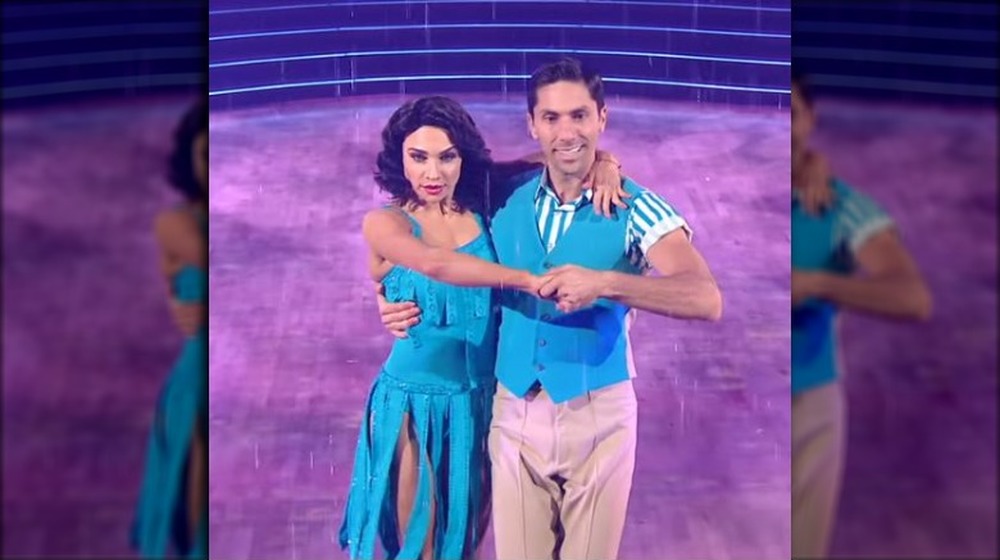 ABC
If Kaitlyn Bristowe and Artem Chigvintsev want to fully enjoy their Dancing with the Stars win, they might just want to stay off Twitter for a while. Fans of the show are calling foul on the fact that runner-up Nev Schulman and his partner Jenna Johnson didn't win the whole thing. One fan tweeted a photo of Nev and Jenna with the caption, "We all know who the real mirror ball champions are," while another strived for diplomacy, tweeting, "Me trying to be happy for Artem while also being devastated for Nev," alongside a photo of The Office's Michael Scott crying. Another commenter was more outspoken, claiming, "Y'all CAN NOT tell me that @NevSchulman did not deserve that damn mirror ball trophy!! I am not having it. #NevWasRobbed."
Nev Schulman is accepting his loss much more gracefully than his fans. The Catfish host tweeted a smiley photo of him and Kaitlyn next to one of the two jokingly pretending to strangle each other, with the caption, "Congrats @kaitlynbristowe. I'm soooo happy for you!!!" If Nev can be happy for Kaitlyn, we suppose we can be too.