The Untold Truth Of Phillip Phillips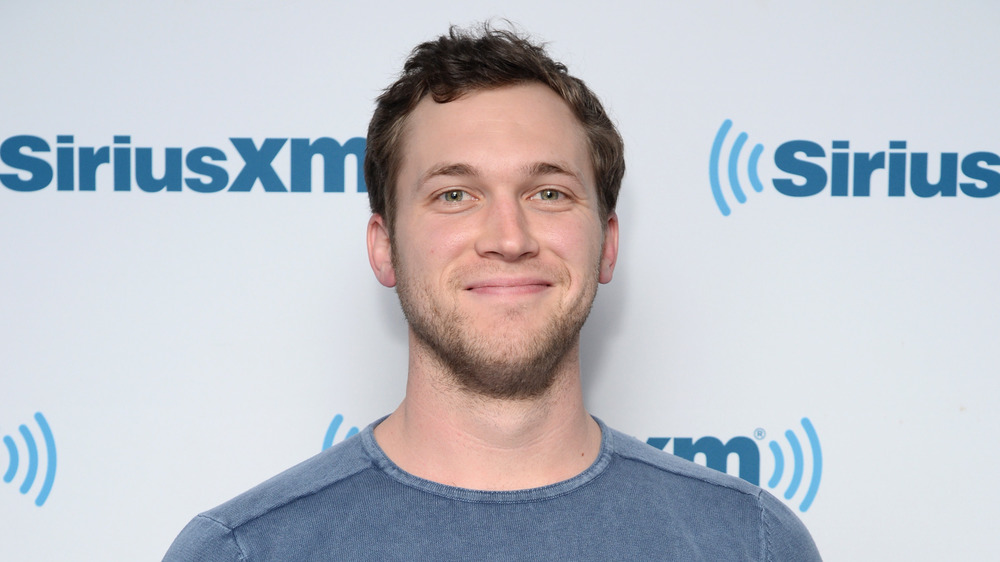 Andrew Toth/Getty Images
The year was 2012, and a young man from Albany, Georgia had just won the biggest singing competition in the United States (via Cleveland.com). Phillip Phillips — who would be compared to Dave Matthews for this sound and performance style — walked away with a recording contract in season 11 of American Idol. The 22-year-old went on to experience major success with albums like 2012's The World From the Side of the Moon, and 2014's Behind The Light (via All Music). You probably recall major hits such as "Gone, Gone, Gone," "Home," and "Hold On."
But behind the music, Phillips was actually dealing with tons of drama. According to the Charleston Scene, he was embroiled in a legal battle to be released from his management company, 19 Entertainment, which is owned by Simon Fuller, and co-produces American Idol. In the meantime, the rising star was prevented from releasing new music.
Ultimately, Phillips was able to sign a new deal with Interscope Records, about which he said, "Everything came out great. I'm just so glad I can move forward in making music and just tour the world again and get to do what I love. It was tough because you're stuck in this little middle ground that you're not really going anywhere. You just write music that (you wonder), is it ever going to see the light of day?" He has since released the 2018 album Collateral.
Phillip Phillips has endured health struggles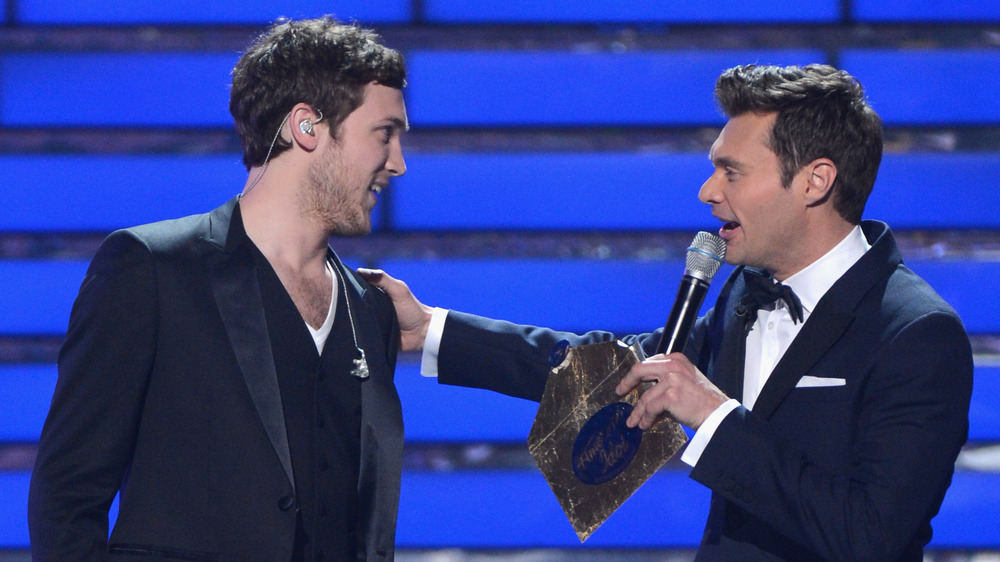 Mark Davis/Getty Images
In addition to his struggles in the music industry, Phillips, whose father's name is also, really, truly Phillip Phillips according to Today — has also faced health battles. The star underwent a staggering eight surgeries for kidney stones during his season on Idol alone (via ET). In 2013, Phillips said about that time, "It was horrible, because even when you're lying in bed you can't get comfortable. I tried to take my girlfriend on a date during Idol and we got maybe 20 steps and I was like, 'I can't make it.'" His ongoing issue with kidney stones also forced him to cancel tour dates post-Idol.
He also told People about 2012, "It's the toughest year of my life." A five-hour surgery ultimately helped the singer to regain his health, with Phillips saying, "This one's supposed to fix me."
Phillip Phillips is married with a child
In 2015, the singer married his longtime girlfriend Hannah Blackwell in his hometown of Albany, Georgia (via E! Online). This, after a Christmas engagement the year before. In 2019, the couple welcomed their first child, a son, who clearly stole Phillips' heart from the start (via USA Today).
In a sweet Instagram post, the new dad shared, "Sunday morning our little boy made a fast entrance into the world. I cried more than he did." Phillips added about his wife, "Hannah was an absolute rockstar in delivery and she has been such an amazing mom these last four days." Phillips went on to stirringly share, "I'm forever in love with this little kid. He's changed me so much already. We can't take our eyes off of him. He's perfect. Our prayers were answered and this new journey has begun. Welcome, Patch Shepherd Phillips."
On his son's first birthday, the smitten father also shared on Instagram, "This little boy has hit me hard with a love that is so different than any other love I've felt. He really is the sweetest, funniest, and most expressive little guy I know."