Jennifer Garner Shares Hilarious Throwback Photo Of The Worst Hair Day Ever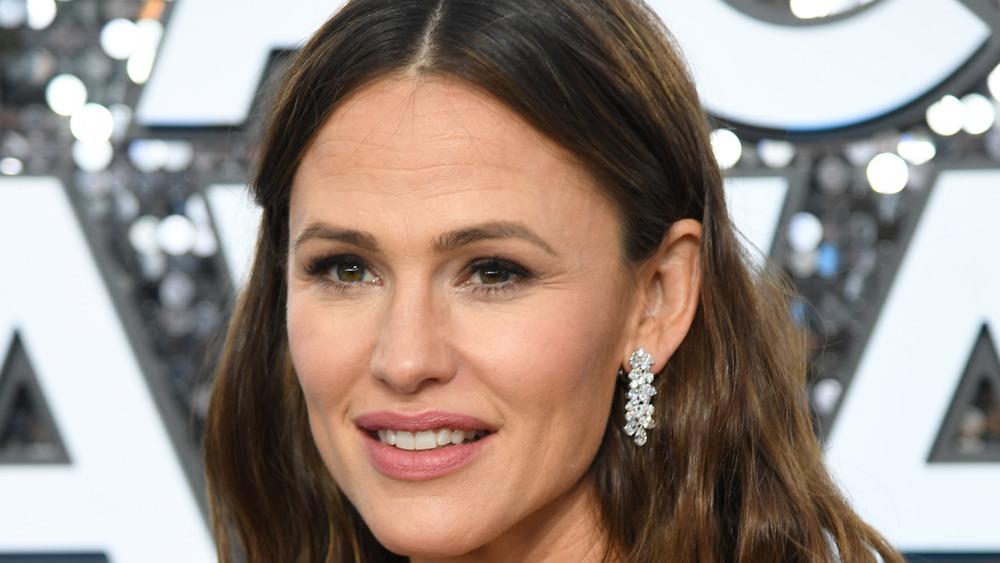 Kevin Mazur/Getty Images
We love Jennifer Garner because she always keeps things real and doesn't shy away from being self-deprecating, no matter how personal the topic. Case in point: Remember when rumors were circulating (again) that she was pregnant? "STILL NOT HAVING MORE BABIES," the star quickly assured her fans. Before that, the mom shot down similar speculation, writing on social media, "I am 48, have three healthy kids, and am not — and never will be — pregnant. We can lay that pupper to rest?" She then joked, "Have (I) gained the COVID-19? Possibly. But that is another story."
Well, Garner has taken to social media again to poke a little fun at herself. This time, the actress has shared a throwback photo from her childhood, and let's just say it isn't the most flattering shot we've ever seen of the gorgeous star — but that is the reason she posted it in the first place!
Jennifer Garner's post was greatly amusing to fans and celebrity friends alike
In her Instagram post, Garner shares a picture from when she was a little girl, and well, her hairstyle was, um, interesting. "This week I'm grateful for....." was the caption to the pic of the truly awful haircut, and Garner also added the following hashtags: "#SometimesThe8DollarHaircutWorked #SometimesItDidnt #WithVirtue, of course."
Meanwhile, Garner still looked adorable. But this photo was clearly taken long before the star had access to the best hairstylists in Hollywood. 
In any event, Garner's star friends were greatly amused by her share, with Molly Sims writing, "This is amazing. grateful for you." Octavia Spencer called the actress a "Cutie." Jessica Capshaw commented in part, "There's really nothing that I don't absolutely love about this picture." A few celebrities noted that Garner and her son Samuel are identical twins. Many fans admitted they too had similar haircuts as kids, with one writing, "I had a similar cut in the late 70's or early 80's. What was wrong with our mothers?"