Why You Should Think Twice About Buying Cosmetics From TJ Maxx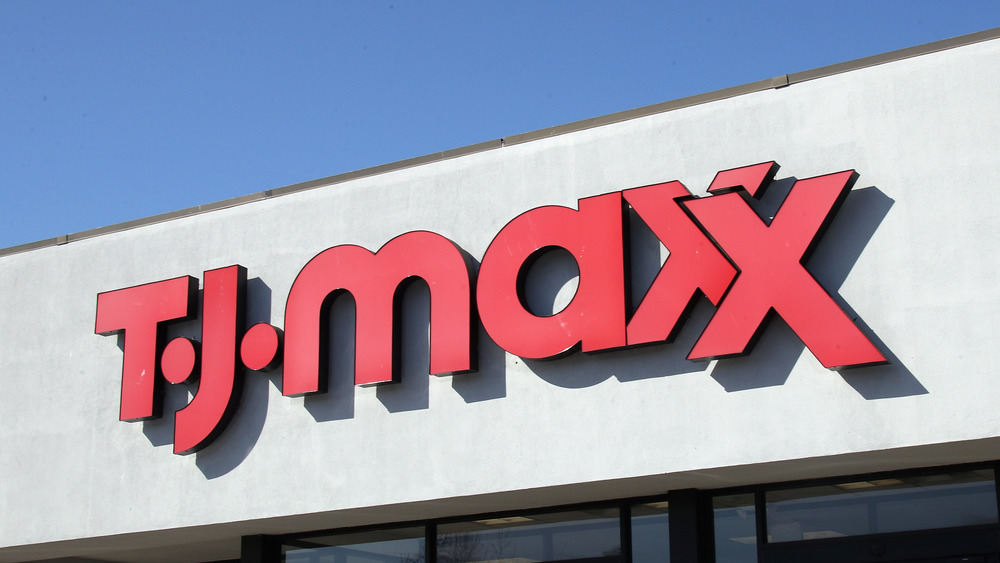 Bruce Bennett/Getty Images
We just want to start by stating unequivocally that no one is knocking TJ Maxx — we can't count the number of times we have scored deals on food (yes, food), and fashion. But just because you can pick up healthy snacks and sick boots at the retailer doesn't mean every item on the store shelves is worth your hard-earned dollars.
For instance, savvy shoppers warn that you should think twice before purchasing sheets, hair products, and cosmetics at TJ Maxx. We get it — resisting a good deal is challenging for everyone! But there are good reasons to just say "no" to lip gloss, powder, and mascara while browsing the aisles at the bargain store the next time you stop by.
Let's start with the fact that according to Southern Living, TJ Maxx sells makeup ranging from drugstore buys to designer products. Don't get sucked into the selection vortex! Because the outlet doesn't recommend buying cosmetics from the discount retailer.
Where the cosmetics at TJ Maxx actually come from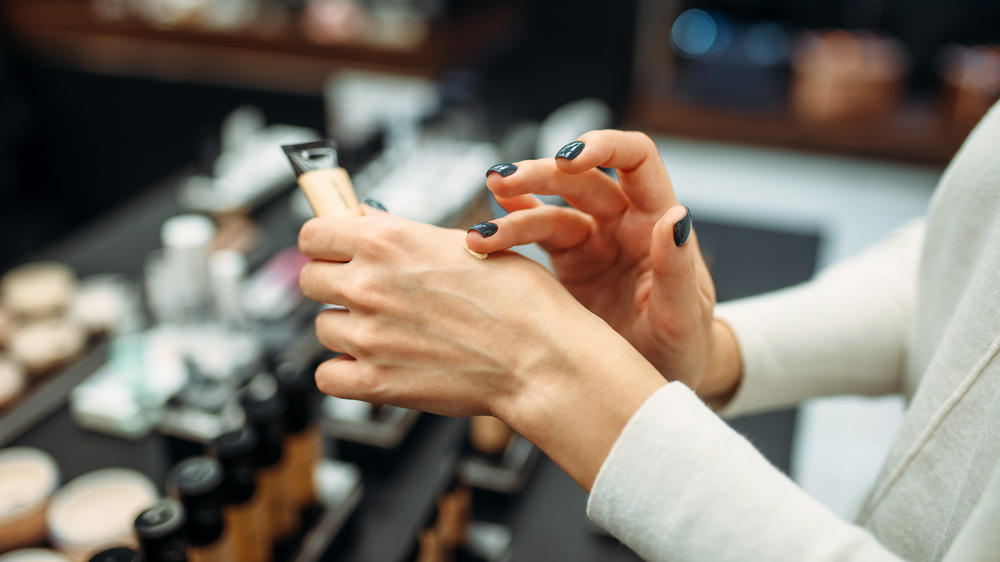 Shutterstock
The reason skipping foundation and eyebrow gel from TJ Maxx is wise is because the offerings are likely the result of overstock from distributors — this means you're shopping the products customers at department stores weren't snatching up for a reason. The selection of shades of a particular product could be very limited and if you are desperate, you may end up spending money on a blush or eyeshadow you aren't in love with.
Meanwhile, according to Reviewed, buying cosmetics at TJ Maxx is seriously "hit or miss." You are likely perusing leftover colors from holiday or limited edition collections — perhaps you'll find a shade you adore, or maybe not.
Southern Living also cautions beauty buffs that some shoppers may have sampled the product before you bought it. Eww! That said, if you do decide to toss a few cosmetics in your shopping cart, inspect them carefully to make sure they haven't been opened yet. Over on Reddit, customers even claim products can be expired or defective, although other commenters doubted this was true.