Things You Should Never Buy At TJ Maxx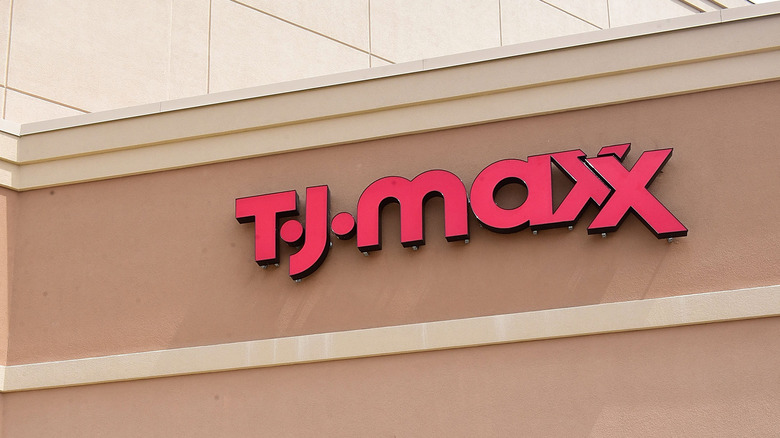 Lisa Lake/Getty Images
There are off-season and outlet stores, and then there is TJ Maxx which, depending on how it's stocked, could be an Aladdin's cave of wonderful things, or a few tiny steps up from the neighborhood thrift store. That said, if you're got the time, are not averse to buying or using off-season fashions, or are willing to scour the racks and shelves for a good deal, TJ Maxx will rarely disappoint. That "treasure cave" experience is what Business Insider says keeps brick-and-mortar stores like TJ Maxx, and its sister companies Marshalls and HomeGoods, thriving at a time when people often just choose to shop online.
Because of the way it sources its inventory, TJ Maxx is a great place to score amazing deals, especially if you're familiar with some quality TJ Maxx hacks. But it also often lives up to the adage that "if something is too good to be true, it probably is." Here are a few things the internet thinks even the most hardline "Maxxinistas" should give a hard pass on.
Cosmetics and hair products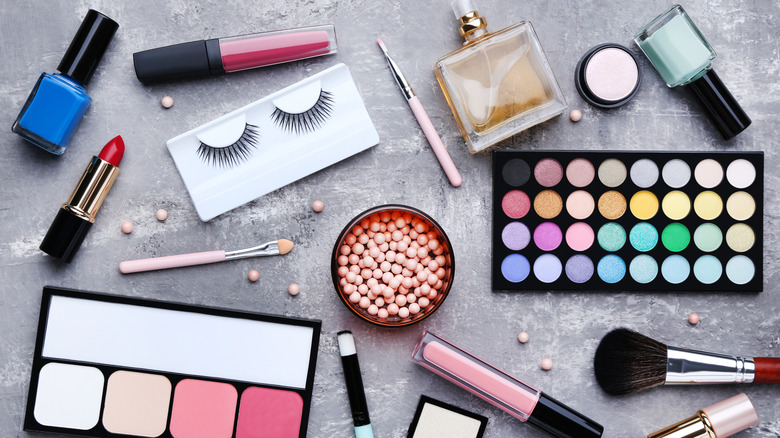 Shutterstock
Because it's an off-price retailer, TJ Maxx picks up all of its inventory that higher priced stores don't want to or can't sell; those items include last year's makeup and cosmetics lines (because who wants to be a "fall" when spring is a few weeks away?). But Reviewed says the biggest risk to cosmetic and hair care product shopping at TJ Maxx means you run the risk of buying something that's been tampered with, or used by someone else as a sample. 
Reviewed also suggests giving TJ Maxx's perfumes and colognes a miss; because you run the risk of buying something that either doesn't suit you, or is so old it doesn't smell like it should.
Furniture and bed sheets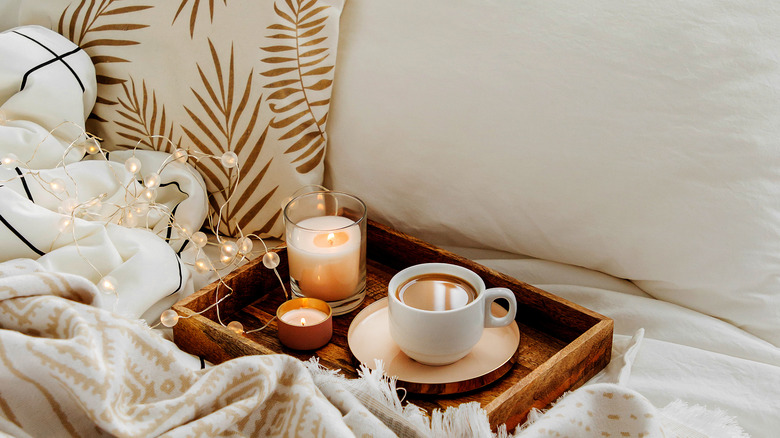 Shutterstock
TJ Maxx and its sister company, HomeGoods, do carry home items like furniture, bedding, and kitchen supplies, but these are bargains you're also better off leaving for another shopper. Reviewed says most of the furniture you'll find at these stores are either overstocks or failed factory inspection rejects and as a result, they're often in far-from-perfect condition. 
While TJ Maxx carries sheets and bedding in pretty colors and designs, you're also better off giving these items a miss. Like fast fashions (and the reason most women's clothes are thinner than men's), cheap sheets are made with inferior fabrics that don't last, and you're better off spending a bit more for bedding that lasts longer and feels like a million bucks at the same time (via Cheat Sheet).
Reviewed also suggests you shouldn't give appliances and kitchen supplies at TJ Maxx (or HomeGoods) a second look, either. While not all the kitchen items in the stores are flimsy and liable to break, their most inexpensive items don't last. The same advice applies to kitchen appliances made by unknown brands, which Reader's Digest says could break down when you least expect it.
Yoga mats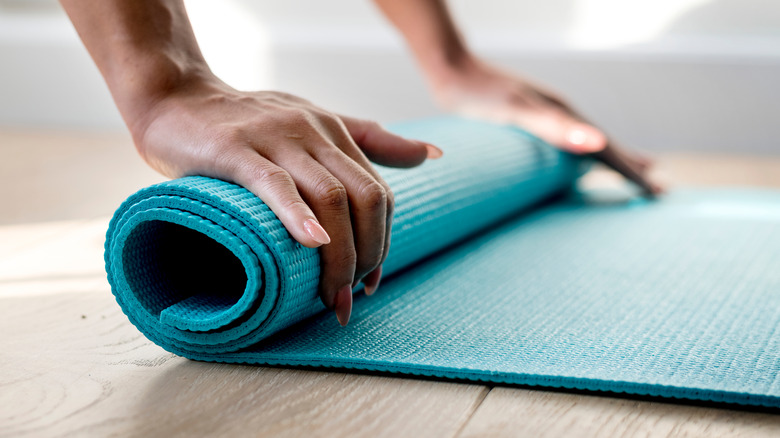 Shutterstock
If you thought yoga mats were an easy, non-controversial buy, think again. Reviewed urged buyers to give TJ Maxx's bargain yoga mats a hard pass, saying the thin material was slippery and did not hold up to extended use. If you're a dedicated yogi, you're better off spending a few extra dollars on a good, better-known brand instead of trying to save a few bucks on a TJ Maxx special. You could well end up spending double because the mat you first bought as a bargain turned out to be a real dud, and a second purchase is needed to replace the first.
Skip the swimwear at TJ Maxx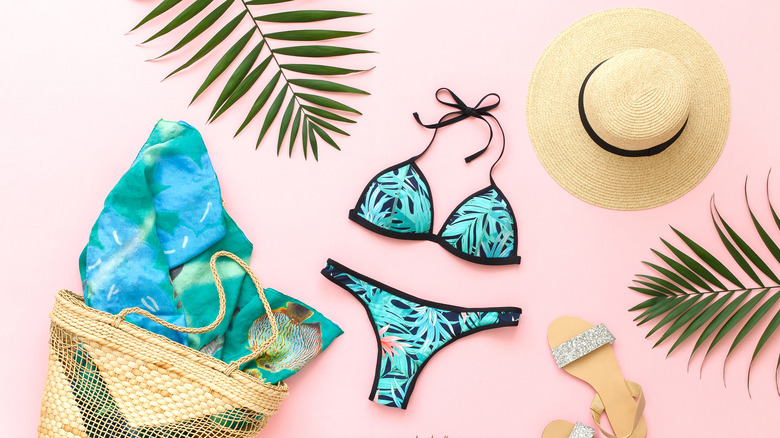 Shutterstock
We've probably heard the same stories you have. Of women going through the racks at TJ Maxx in search of the elusive perfect swimsuit and to hear that they've found the perfect ones (via Designer Bags and Dirty Diapers). While we're sure hidden gems can be found among the inventory, they are the exception rather than the rule. "You won't find high-quality swimwear at TJ Maxx or Marshall's, etc. It's fast-fashion and ultimately won't last," strategic marketer Kelly Clinken tells Reader's Digest. 
It's important to remember that swimsuits need to be workhorses because of what we do when we're wearing them. "Unlike other clothing items, swimwear is made to be worn in the water and in the sun, so the fabric needs to be premium in order to withstand chlorinated pool water, salty ocean water, and sun fading," Clinken says. She suggests reading up before spending the money on a suit.
Skip the bargain baby toys at TJ Maxx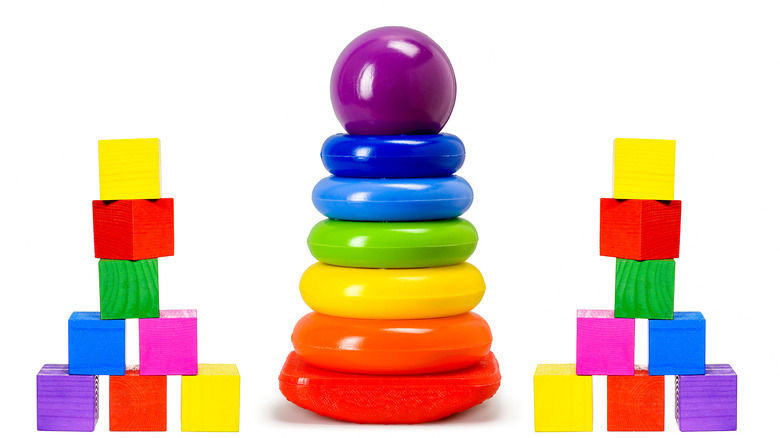 Shutterstock
If you're heading to a specialty store to grab a gift for a baby shower and you just happen to see a TJ Maxx, consumer experts say you shouldn't drop by in the hopes of snagging a bargain. Gaynor Humphrey, who works with toy manufacturer Best Years, says the baby toys you're likely to find at TJ Maxx aren't just overstocks, they can also come from what Humphrey called third-party clearance houses. As a result, these toys may either be counterfeit, or worse. "[Toys] may not have been made to the strict standards you would want from a baby toy," Humphrey says (via Business Insider). 
Given the warnings we get from consumer sites about bedding and furniture as a whole, you're probably not going to want to pick up baby linens or furniture from TJ Maxx either.