How Amal Clooney 'Changed Everything' For George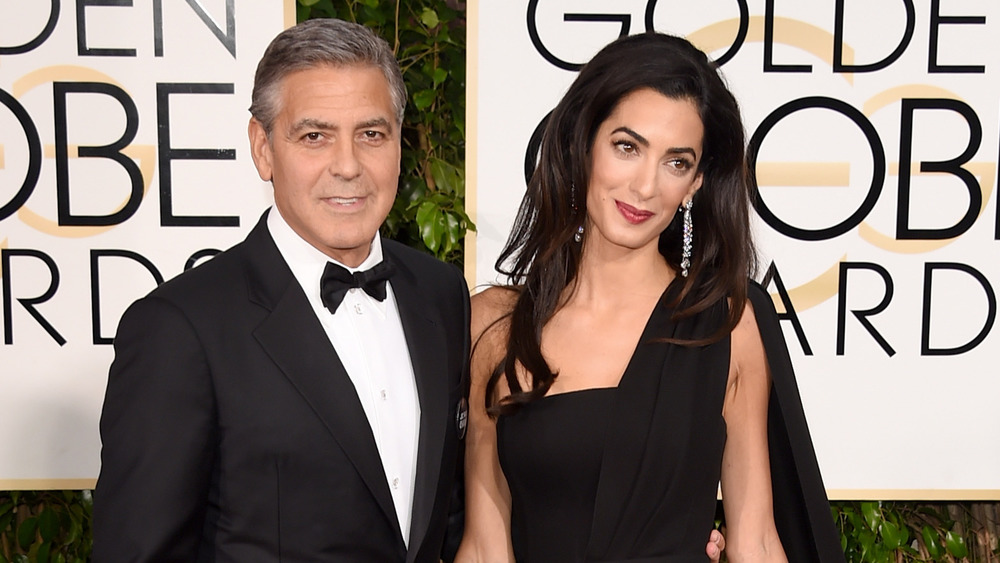 Jason Merritt/term/Getty Images
A decade ago, very few people would have thought of George Clooney as a family man. The bachelor Oscar-winner seemed focused on his career. In fact, Clooney told GQ that he thought he would never settle down, preferring to date a new woman every few years.
"I was like, 'I'm never getting married. I'm not gonna have kids.' I'm gonna work, I've got great friends, my life is full, I'm doing well. And I didn't know how un-full it was until I met Amal. And then everything changed. And I was like, 'Oh, actually, this has been a huge empty space,'" he told the outlet.
The pair met in 2013, with Amal working as an international human rights attorney, according to People. Clooney took her on a date in London, and the rest was history — the pair was engaged in early 2014 with a luxurious Italian wedding following later that year. In 2017, the Clooneys welcomed a set of twins, Alexander and Ella. The world's most eligible bachelor had officially settled down with the beautiful human rights lawyer next door.
A motorcycle accident had George Clooney rethinking his lifestyle even more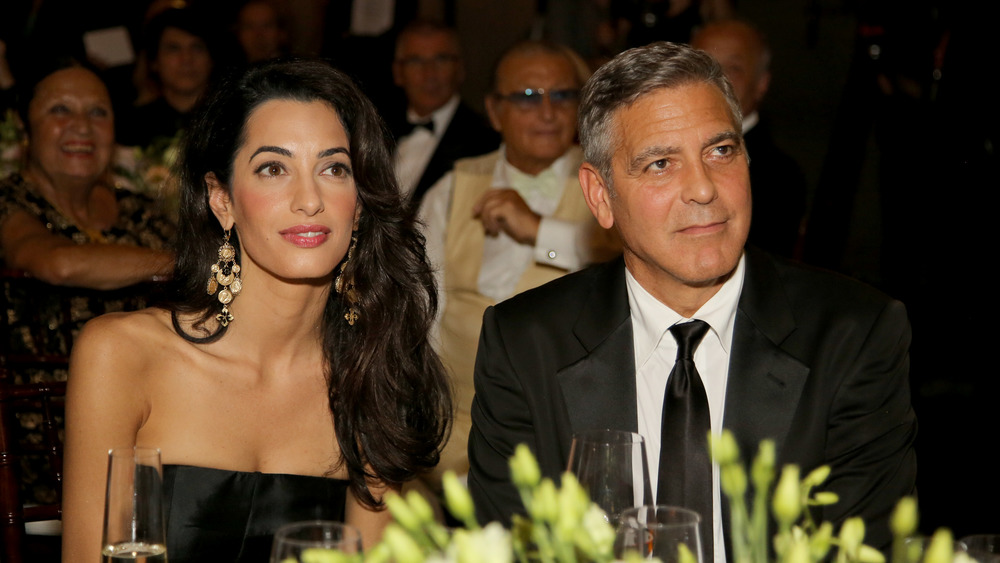 Rachel Murray/Getty Images
After meeting Amal, George Clooney clearly changed his life to a more family-friendly version of his A-list experience. But, a 2018 motorcycle accident made him rethink even more choices in his life. "I launched. I go head over heels. But I landed on my hands and knees. If you did it 100 times, maybe once you land on your hands and knees, and any other version you land, you're toast. It knocked me out of my shoes," he told GQ. "Although my kids were like a year old, and mostly it was just the thought that this was it and that I wasn't gonna see them again."
His wife made him promise to leave his motorcycle behind, which he agreed to, the outlet notes. Luckily for us, George Clooney is still around to showcase his talent, whether it's through acting, producing, or directing.
But, as many fans know, Amal Clooney has an impressive résumé of her own. During his interview, Clooney spoke with pride about his wife's work, saying, "Like, today she's in the middle of sort of standing up against the British government, you know, deciding that they're gonna break international law." In fact, she was working on a letter before one of the biggest Brexit deals in the last few years.
Clearly, it doesn't take an insider to see just how much George Clooney's life changed after he met his wife, Amal.