What Kamala Harris Really Thinks Of Trump Running Again In 2024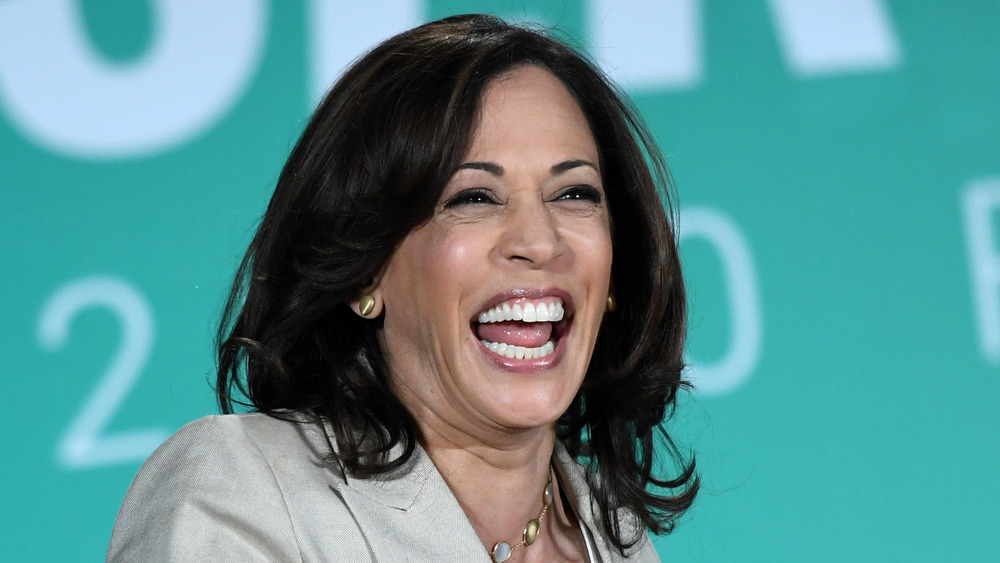 Ethan Miller/Getty Images
Reports that Donald Trump is planning a 2024 presidential run may have some people concerned, but Vice President-elect Kamala Harris isn't one of them. When asked by reporters if she and Biden would be prepared to run against him again in four years, she just said "Please" and laughed (via Bloomberg).
While Trump has yet to concede the election to Biden and is maintaining that Biden's victory is due to widespread voter fraud, two sources revealed to The Hill that if his efforts to overturn the election results fail, he is considering launching a campaign during Biden's inauguration week — possibly even on Inauguration Day.
A recent poll from Seven Letter Insight found that two-thirds of Republican voters would support Trump if he decided to run for president again in 2024. It's also possible that we will see one of Trump's children run for president, something that 52 percent of Republicans surveyed said they would support.
Donald Trump's niece doesn't think he'll run again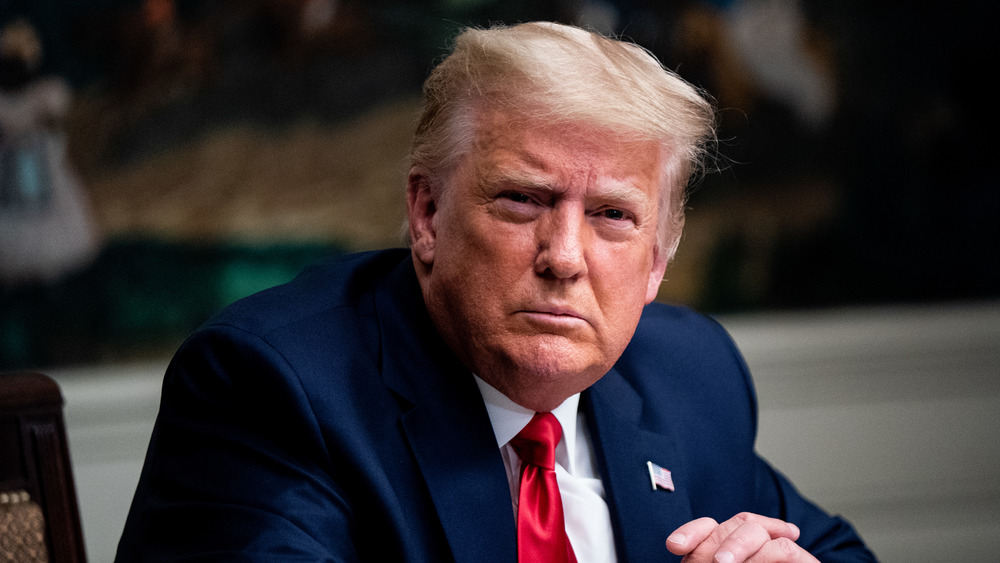 Pool/Getty Images
Trump's niece, Mary Trump, thinks another presidential run is unlikely, though. "First of all, I know that he said that he would, which is weird because that would mean that he's conceding loss now, but I think that was floated initially as a way to appease him and assuage his ego," she told CNN (via Twitter). "But he will never put himself in a position where he will lose like this again, first of all.
She continued, "Secondly, it would mean for four years he will be playing a supporting role which will be very difficult for him to sustain."
Mary doesn't think that her uncle will even be healthy enough to run for president in 2024, or that he'll be able to dodge his legal troubles. "Most importantly, in four years, he will be the same age Joe Biden is now, however, Donald is a very unhealthy person," she said. "He has a terrible diet, he doesn't exercise, and he has psychological disorders that continue to go untreated so I don't imagine that he'll be able to run in four years, plus the fact of course, he may be looking at serious charges being brought against him."