The Real Reason Happiest Season Left Viewers Seeing Red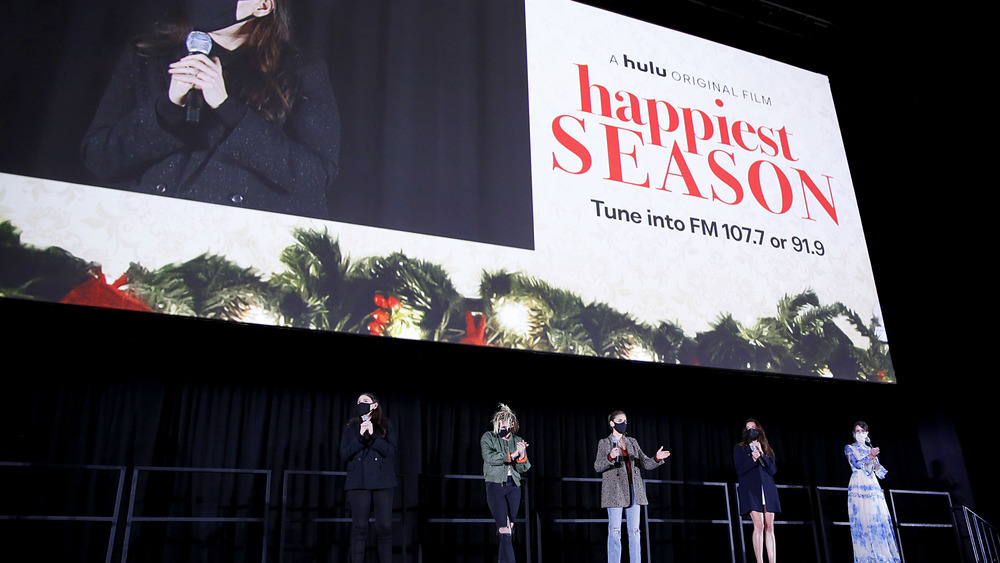 Rachel Murray/Getty Images
Clea DuVall's new holiday film, Happiest Season, has taken the internet by storm with its Yuletide vibes that have come with a twist. DuVall is being celebrated for creating one of the first mainstream holiday films that features a lesbian couple and the subsequent issues that come with people being gay during the holidays. Plot-wise, the film follows Harper (Mackenzie Davis) and Abby (Kristen Stewart) navigating Harper's inability to come out to her conservative family during the holidays. Despite this, she decides to invite Abby, her year-long girlfriend, home for the holidays, which ultimately forces the couple back in the closet in order to comfortably celebrate the holidays (via Glamour).
Audiences were thrilled to watch a holiday film that followed a sort of couple that is rarely depicted in the media, especially in the context of Christmas. However, there was a huge element of the storyline that really didn't sit well with viewers, ultimately leading to DuVall having to defend her narrative choices.
Warning: spoilers ahead!
Fans aren't so sure that Harper and Abby are meant to be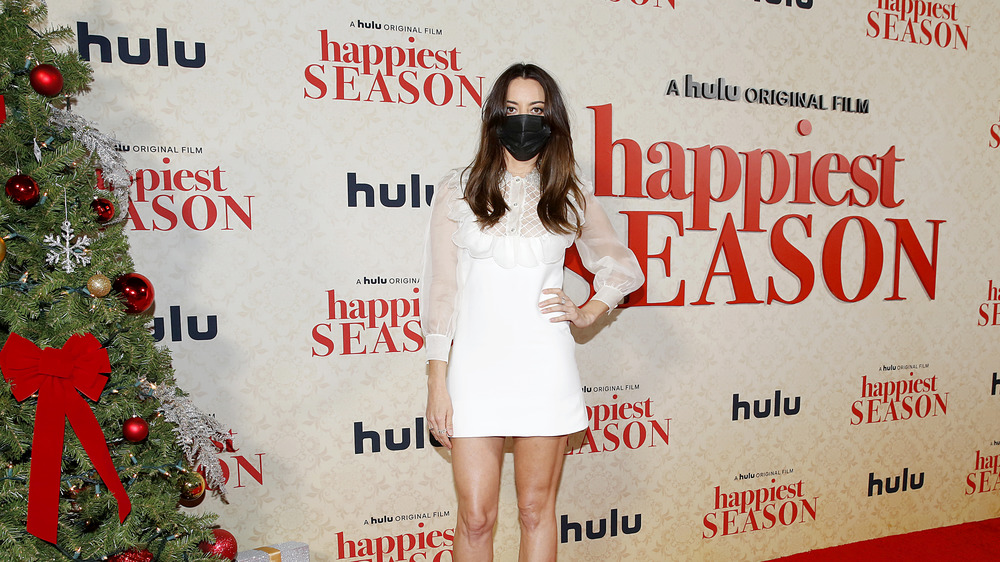 Rachel Murray/Getty Images
By virtue of Harper introducing Abby to this hometown, adolescent version of her life, a large majority of the film consists of Abby taking a trip down memory lane with Harper. One of the biggest aspects of this throwback consists of Harper introducing Abby to her ex, Riley (played by Aubrey Plaza). As a result, Abby and Riley end up developing a solid friendship, which many viewers consider to be something outside of the constraints of the friend zone. According to the viewers, their chemistry was crazy strong — even stronger than that of Harper and Abby. However, disappointing many, Abby does not end up with Riley in the end despite the romantic vibes and strong connection between the two of them.
Not only did fans think Riley was better for Abby than Harper was, but some even went as far to say that Harper was bad for Abby. The film surrounds the notion of the challenge of coming out to your family, which is a devastatingly difficult aspect of being gay. This film has no interest in sugarcoating that. That being said, some fans believe that Abby was much further along in her sexuality journey, while Harper hadn't even come out yet, making the couple ill-fit for one another. There is a scene in which Harper's sister Sloane outs Harper without her consent, but rather than Harper using this opportunity to admit the truth, she denies her sexuality altogether.
DuVall defended her decision to portray Harper's difficult navigation of her sexuality the way she did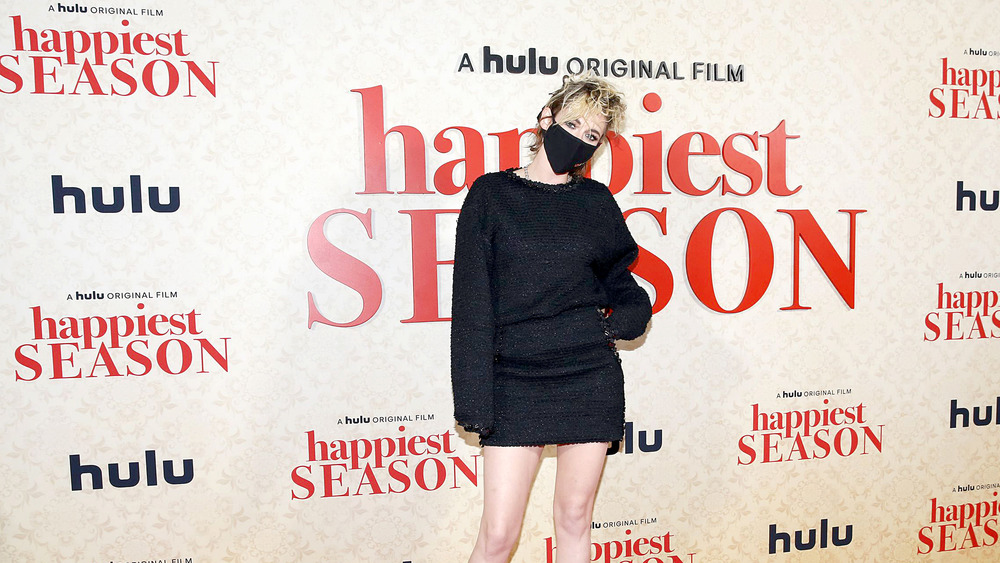 Rachel Murray/Getty Images
When asked about this heartbreaking scene, DuVall said, "We all have our baggage. We all have our main triggers and our fight or flight responses, and I think Harper is someone who was operating in this certain way for a long time" (via Digital Spy). She added, "It's this devastating moment where your instincts kick in and you realise that you have not come as far as you thought you have, because you haven't really confronted yourself."
But even with this information, fans still put the Abby/Riley relationship on the top of their Christmas lists. "Watched Happiest Season and all I'm going to say is that Abby and Riley are actually endgame I'm unwilling to acknowledge anything else thank you so much for your time," tweeted one user. "riley and abby should've been a couple in happiest season why lie," tweeted another (via Glamour).
It's more like Unhappiest Season for Abby/Riley shippers. Let's just keep our fingers crossed for a sequel!