Halsey Has Some Bold Words After Grammys Snub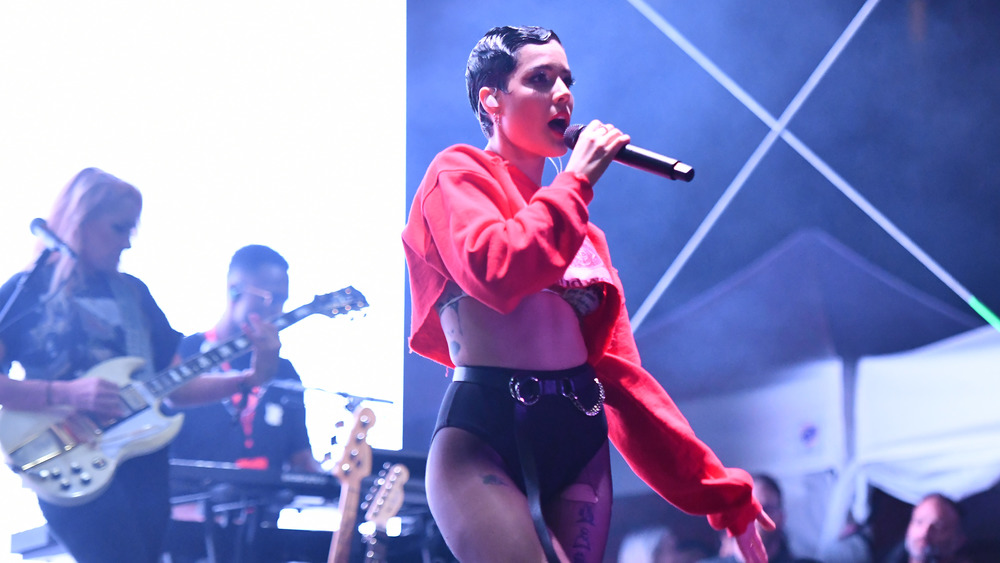 Noam Galai/Getty Images
The Weeknd's Grammy snub has plenty of people talking — including fellow recording artist, Halsey. After The Weeknd received zero nominations for his critically-acclaimed album, After Hours, he took to Twitter to voice his dismay and questions over the institution's credibility, saying that the Grammys "remain corrupt. You owe me, my fans and the industry transparency..." Rolling Stone notes. In the aftermath of the fallout, it appears that Halsey has some choice words of her own for the Recording Academy.
As the pop singer's album, Maniac, has topped the charts for nearly a year, many expected the crooner to sweep more than one category. After she came up with no nominations, she added to The Weeknd's chorus of questions about the integrity of the process. In an Instagram story posted on Saturday, November 28, the singer voiced her concern, according to Elite Daily. "I've been thinking and wanted to choose my words carefully because a lot of people have extended sympathy and apology to me since the Grammy nominations," she wrote. 
From here, Halsey wasted no time sharing speculation about the inside of the industry and other dark corners of the Grammys many don't know about.
Halsey accused the Grammys of taking bribes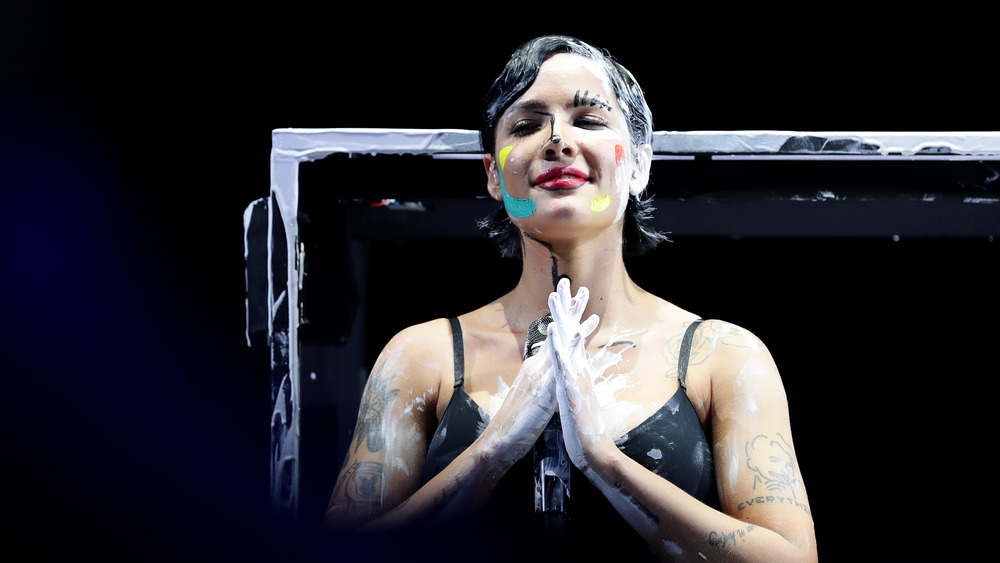 Mark Metcalfe/Getty Images
The most damning part of Halsey's response came in the last paragraphs of her Instagram story. She wrote, "The Grammys are an elusive process. It can often be about behind the scenes private performances, knowing the right people, campaigning through the grapevine, with the right handshakes and 'bribes' that can be just ambiguous enough to pass as 'not bribes.' And if you get that far, it's about committing to exclusive TV performances and making sure you help the Academy make their millions in advertising on the night of the show...Perhaps sometimes it is (!!!) but it's not always about the music or quality or culture" (via Elite Daily).
With rumors swirling on TMZ that The Weeknd was forced to choose between his Super Bowl performance and the famous award show, Halsey's allegations add more fuel to the already-raging fire. Other artists have taken to social media to voice their dismay over The Weeknd's snub including Elton John, Drake, Charlie Puth and Kid Cudi, Variety notes.
Following the backlash, Grammy chief Harvey Mason, Jr. was prompted to respond again, saying, "All the records get the fairest of fair shakes. We listen to all the music — it's a long, arduous process and people take pride in it. The people in that room care: there's no agendas in there, there's no 'let's snub this person' or that person. It's about, 'Let's try and find excellence,'" according to the outlet. 
While the credibility of the Grammys may hang in the balance, it's clear that the show must go on.