Billie Eilish Has Some Major Regrets From 2020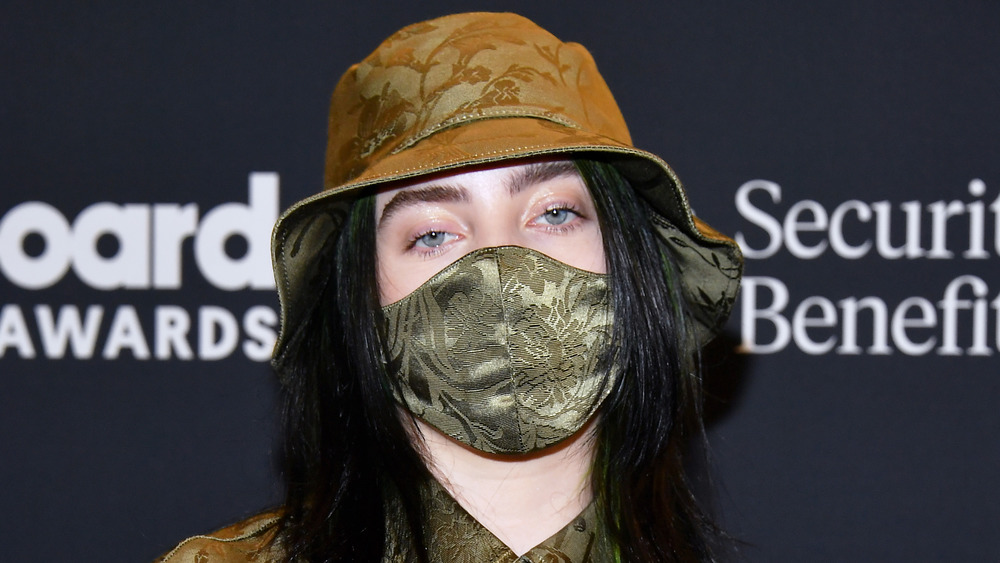 Amy Sussman/bbma2020/Getty Images
Every year for the past four, Billie Eilish has done an interview with Vanity Fair about her life, her career, and her dreams for the future (via YouTube). It's safe to say that, just like for the rest of us, the year 2020 has significantly altered much of what Eilish planned, hoped, and envisioned for herself both personally and professionally this year — and yet, she isn't counting her losses more than her blessings.
In the interview available, while discussing the unplanned downtime that the COVID-19 lockdowns and quarantines have created for her, Eilish said that she initially felt like she was on vacation and expected after a few weeks she'd go right back to the world tour she had just begun at the start of the shutdowns. While things obviously didn't play out that way, she admitted the time off has come with unexpected upsides. "I will say I have made and created things that I don't think I ever would have created without this period of time, this amount of time," she said. "I would like things to be normal again," she admitted. "But I will say I'm grateful for what it's given me," she said.
Billie Eilish revealed these regrets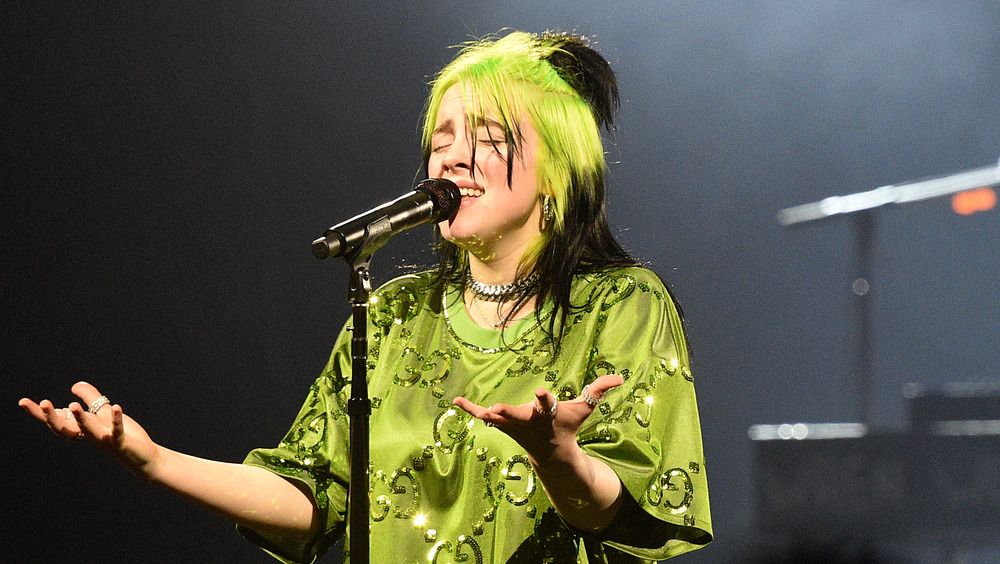 Kevin Mazur/Getty Images
When asked if she has regrets about the year that has been, Billie admitted that she "really wanted to go on that world tour." She also, smiling at the memory of her year-ago-self promising she'd buy herself a Lamborghini, something she's been interested in for some time (via Twitter). "I really wanted to get a Lamborghini ... but there's more people to give that money to," she said, indicating the great need for assistance that so many have during this national emergency. She hammered home her point that she is looking at things from a much higher perspective than focusing just on herself and her own personal goals but saying, "There is way, way more, and I cannot stress it enough, way more important things going on than a f****** Lamborghini."
Eilish said she is grateful for her fans and the people who support her and allow her to continue making her art and chasing her dreams. She also admitted that she feels silly for taking her ability to tour for granted, and admitted she sometimes dreaded the stressful bits, and now regrets it. "I would never have thought that I wouldn't be able to do shows one day," she said. "I had no idea that I was dreading something I'd not even be legally allowed to do. The shows are the one thing I feel like I've ever been good at. It's the only thing I've ever done that made me feel like I belonged."