The Real Reason Mariah Carey Is Obsessed With Christmas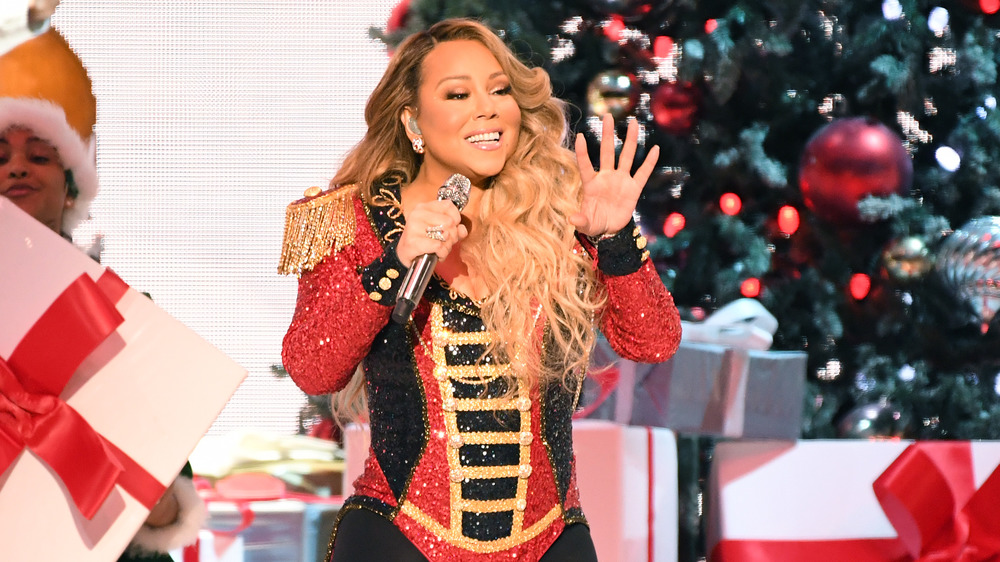 Kevin Mazur/Getty Images
Not a holiday season passes without the radio waves coming alive with those unmistakable first few bell-like notes and Mariah Carey's voice beginning to sing the first line of her iconic holiday hit All I Want for Christmas is You. And lest you imagine the song has become less popular as time wears on, we're here to remind you that last year, in December 2019, 25 years after the song was released, it hit the top spot on the Billboard Hot 100 chart (via Entertainment Weekly). We aren't talking a chart reserved for holiday music. We mean the Billboard charts. In so doing, the song became her 19th No. 1 hit, making her the solo artist with the most ever. She trails The Beatles for the overall winner by only one spot.
With all this in mind, and with her ever-presence on holiday season radio and TV specials, it's no surprise that Mariah Carey loves the Christmas season. But you might be surprised as to the reason why.
Mariah Carey creates a perfect Christmas for her childhood self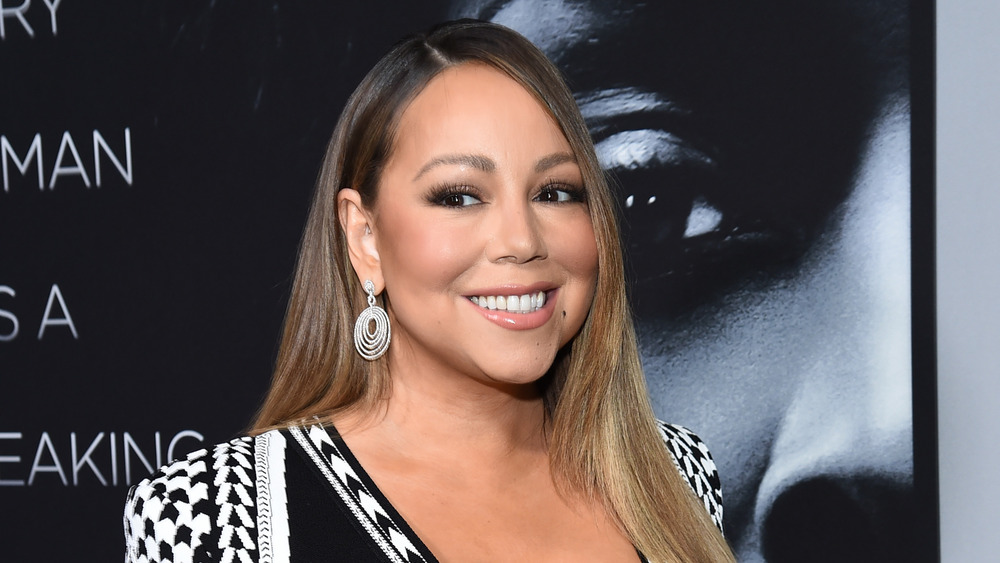 Jamie Mccarthy/Getty Images
Mariah Carey told Elle that her desire for a perfect holiday season came from a childhood in which such a thing was very hard to come by. "I think it's just that longing that I had as a child, that I always wanted things to be perfect for the holidays," she said. "And they never were. It was always somebody ruining the moment, always these dysfunctional family members who came around and foiled everything." So, as an adult, she decided to take it upon herself to create the holiday she always wanted. "I wasn't going to allow that to happen anymore." She said, "After I kind of emerged from my first relationship-slash-marriage, I created the Christmases that I wanted to have."
Carey has been in the process of creating her "Magical Christmas Special" variety show for Apple TV+, which will feature fellow artists Ariana Grande, Snoop Dogg, Billy Eichner, Tiffany Haddish, Jennifer Hudson, and Carey's children, Moroccan and Monroe (PageSix).