The British Government Wants The Crown To Include This Disclaimer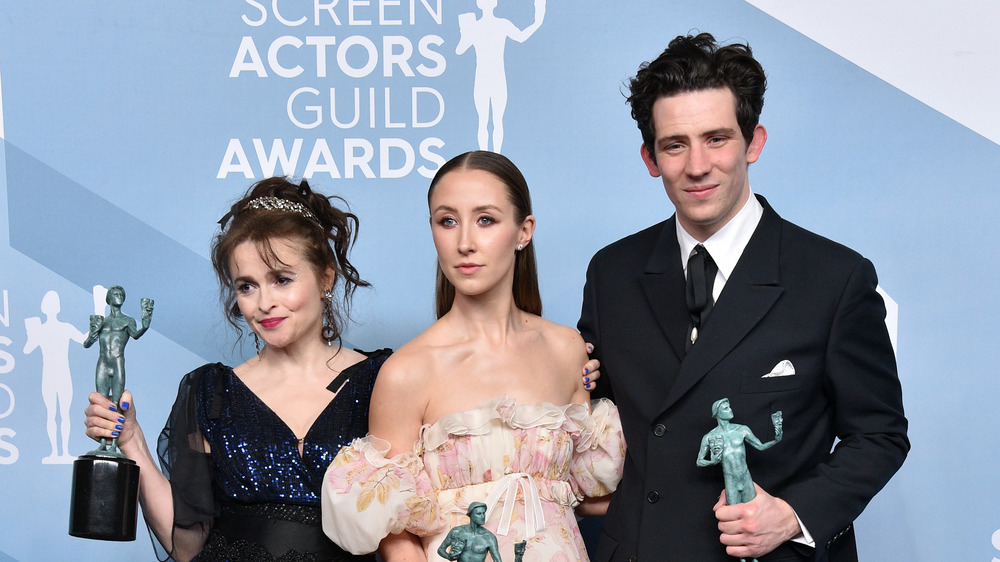 Gregg Deguire/Getty Images
Season four of The Crown reached controversial parts of modern history that many people today hold opinions about. Chronicling the family's treatment of Princess Diana, this season has left viewers repeatedly asking the question, "Did this really happen?" Apparently, the portrayal has been so bold that the British government may get involved. Given the show's popularity, it appears that the government is concerned with public opinion as the Netflix series continues its foray into Royal Family businesses.
According to Deadline, the British government has asked Netflix to add a disclaimer about the show's subject matter, making it explicitly clear that the show contains fictional elements. The UK's Culture Secretary told the British publication, The Mail, his thoughts about The Crown and its depictions of Britain's first family, saying, "It's a beautifully produced work of fiction, so as with other TV productions, Netflix should be very clear at the beginning it is just that." Deadline asserts that the politician plans to contact the streaming service to request this change. "Without this [disclaimer], I fear a generation of viewers who did not live through these events may mistake fiction for fact."
Furthermore, Princess Diana's brother, Charles Spencer, has also expressed his concern over his sister's portrayal. He told ITV that, "Americans tell me they have watched The Crown as if they have taken a history lesson. Well, they haven't. It is very hard, there is a lot of conjecture and a lot of invention, isn't there? You can hang it on fact but the bits in between are not fact," according to Town and Country.
The Crown could be detrimental to Charles' ascension to the throne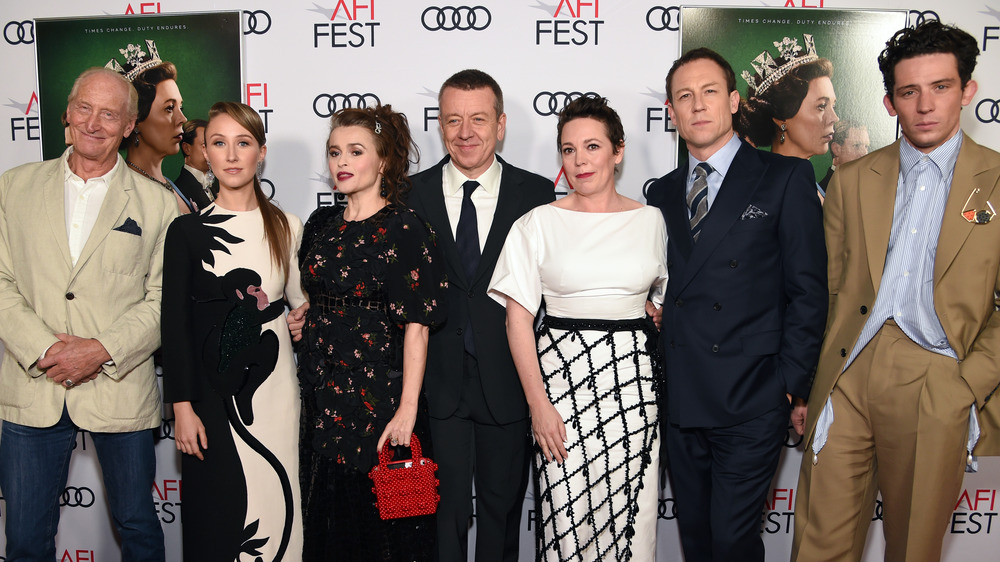 Michael Kovac/Getty Images
If you've seen the fourth season of the show, you'll know that the Prince of Wales doesn't emerge looking like a kind future King. With his character's treatment of Diana and seemingly cruel antics, many have found themselves appalled at his behavior in the series. According to BuzzFeed, Penny Junor, a biographer of both the Prince and Princess of Wales, told The New York Times that the show's depiction may be more damaging than many realize. "It is wonderful television," Junor said. "It is beautifully acted — the mannerisms are perfect. But it is fiction, and it is very destructive," the outlet notes.
With all of the drama surrounding the series, historians and other public figures have found the concern a little dramatic in itself. Many have taken to Twitter to poke fun at the backlash, making sarcastic jokes about how viewers had no idea it was a dramatized show rather than a non-fiction documentary, according to Buzzfeed.
Now, with various factions taking sides on its veracity, The Crown finds itself in publicity heaven. But, perhaps the attention has helped more viewers discern fact from fiction.