Umbrella Academy Actor Elliot Page Has Come Out As Transgender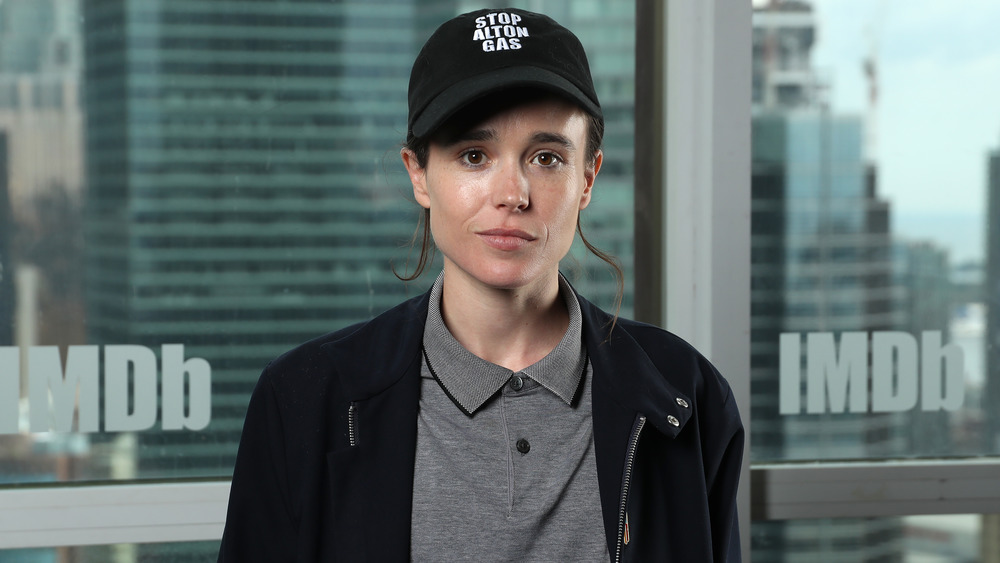 Rich Polk/Getty Images
Juno and Umbrella Academy star Elliot Page has come out as transgender in an incredibly raw and heartfelt message to fans. "Hi friends, I want to share with you that I am trans, my pronouns are he/they and my name is Elliot," he wrote on Twitter. "I feel lucky to be writing this. To be here. To have arrived at this place in my life."
Support has poured in from fans of Page, both from inside and outside the entertainment industry. "Elliot Page has given us fantastic characters on-screen, and has been an outspoken advocate for all LGBTQ people," Nick Adams, GLAAD's director of transgender media, said in a statement. "He will now be an inspiration to countless trans and non-binary people. All transgender people deserve the chance to be ourselves and to be accepted for who we are. We celebrate the remarkable Elliot Page today" (via USA Today).
Page says that he feels 'lucky to be writing this' and 'authentic'
Page's early career included the indie hits Juno and Hard Candy. He quickly achieved recognition for his work, including his role in Juno, which earned him an Oscar nomination (via The New York Times). After putting himself on the Hollywood map, he eventually made his way into more mainstream films, appearing in X-Men: The Last Stand and Christopher Nolan's Inception, in which he acted alongside the likes of Leonardo DiCaprio, Tom Hardy, and Joseph Gordon-Levitt (via IMDb).
"I love that I am trans," Page writes in his address. "And I love that I am queer. And the more I hold myself close and fully embrace who I am, the more I dream, the more my heart grows and the more I thrive. To all trans people who deal with harassment, self-loathing, abuse and the threat of violence every day: I see you, I love you and I will do everything I can to change this world for the better. "