The Biggest Mistake The Home Edit Ladies See While Organizing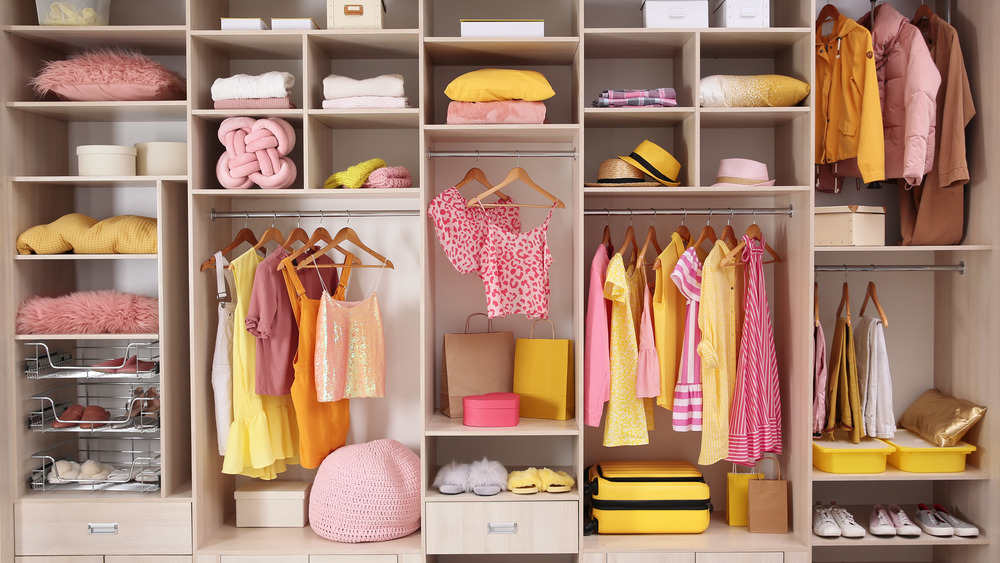 Shutterstock
Netflix's new series, Get Organized with The Home Edit, has exposed the masses to how the founders of the company The Home Edit, Clea Shearer and Joanna Teplin, take organization to the next level. Some may refer to the show as their organization porn series and fully understand the importance of a perfectly arranged home. Then there are the others who can barely make it through the first episode without looking around and feeling like their living room suddenly resembles a dump. Yes, Shearer and Teplin have seen it all, and they have recently shared what they believe is the biggest mistake we can make while organizing.
These ladies have their simple organizing philosophies. Both agree that an organized bathroom will give a strong start to the day, since it's the room most enter first after waking up (via Moms). They also believe that if you want to be serious about organization, you need to purge (per Wardrobe ICONS). All these tips are great, but what's the biggest mistake we can avoid while organizing?
Think small, not big
When asked what the biggest mistake people make is, Shearer responds, "Without a doubt, they start too big. They watch our show or look at our Instagram, and they're like, 'Oh, OK. I'm just going to start in the garage and pull every single thing out." Teplin adds, "You have to really start small. Start with a drawer, start in a very small contained area that you can see the process through," she says (via Pure Wow). Shearer goes on to explain that by starting with a small task, you're less likely to be overwhelmed.
After all, Shearer and Teplin should know. They've been in the organization biz for five years now and have gained quite a following. To date, they have 4.7 million followers on Instagram. This, and a new Netflix show! We're inclined to start with our tiny junk drawer, instead of our garages, if they say so.