The Secret About Gypsy Sisters You Weren't Supposed To Know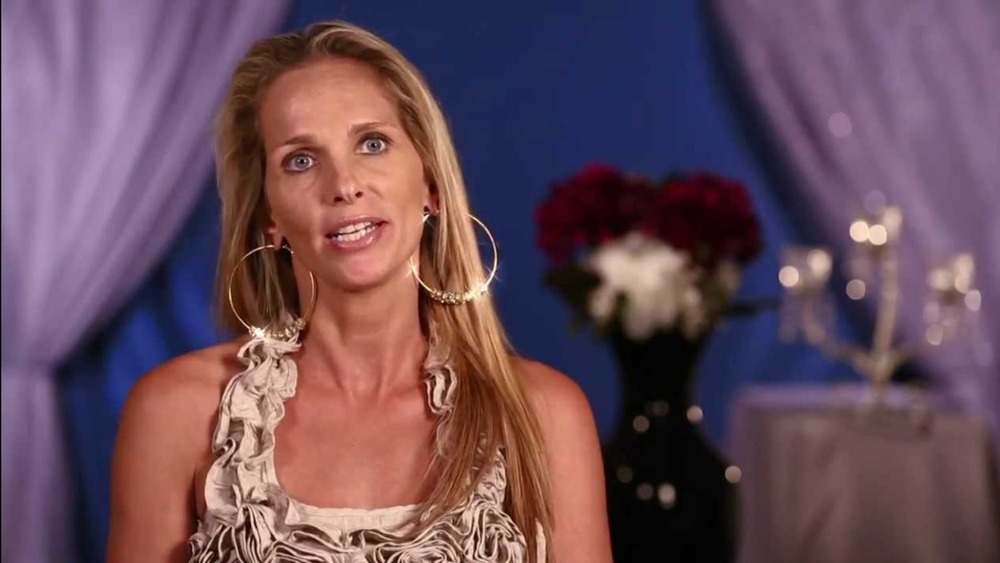 TLC
My Big Fat American Gypsy Wedding was one of those over-the-top reality soap opera shows that was a must-watch guilty pleasure for millions of TLC viewers. Come on — who wouldn't want to sneak a peek at the beyond-extravagant gowns, family feuds, and wedding-day drama that made the program famous? To add extra interest, the show followed the lives of families in the Romanichal Gypsy tribe, descendants of an ancient culture known for its nomadic lifestyle (per The World). Although critics argue that the shows don't accurately represent true Gypsy life, fans were willing to overlook that point in favor of tuning in to watch the ins, outs, and knockdown fights of these women.The show spawned a spinoff, Gypsy Sisters, featuring the antics of the Stanley family of West Virginia. 
In an interview with Secret TV Club, Nettie Stanley discussed how the family came to public attention during an episode of Gypsy Wedding when Mellie Stanley got into a brawl with the cousin of the bride during a family wedding. Naturally, producers realized that the Stanleys had what it took to become a television sensation. They were only partly right. The show went for four seasons but never got the audience that Gypsy Wedding did. It was canceled in 2015, purportedly for poor ratings. However, there has been speculation that the plug was actually pulled because of a reported domestic abuse incident in which Mellie's husband beat her and killed their dog (via Distractify).
The show's cast ran into even more trouble
As if that wasn't enough drama for the family, Mellie Stanley herself found herself on the wrong side of the law. According to TMZ, in 2017, both Stanley and her husband were arrested on charges of using fake coupons to buy just over $18,000 worth of merchandise from Toys 'R' Us and Babies 'R' Us. In a plea deal to avoid doing jail time, she pled guilty to two felony charges in exchange for five years' probation. The terms of the deal include not using drugs or alcohol and submitting to random drug tests, meeting regularly with her probation officer, not owning a firearm, and paying back the monetary value of all the goods she got. Happily, Stanley seems to be cleaning up her act. Her official Instagram account shows sweet family photos of her with her children — including Serenity-Faye, who was born earlier this year.
Scamming retailers appears to be something of a family business. Stanley's sister, JoAnn, was arrested in 2014 for reportedly buying $14,000 worth of stuff from Target with bogus coupons and the help of two cashiers (via TMZ). Proving that the apple doesn't fall far from the tree, the girls' mother, Lottie Mae, spent nine years in jail for bank fraud in 11 states (per InTouch Weekly). 
Mediocre ratings and rap sheets no doubt made for too many headaches for Gypsy Sisters' producers. But perhaps there's another fun Romanichal family waiting in the wings for their big reality-show break.