RHOC's Braunwyn Windham-Burke Shares Big Personal News With Fans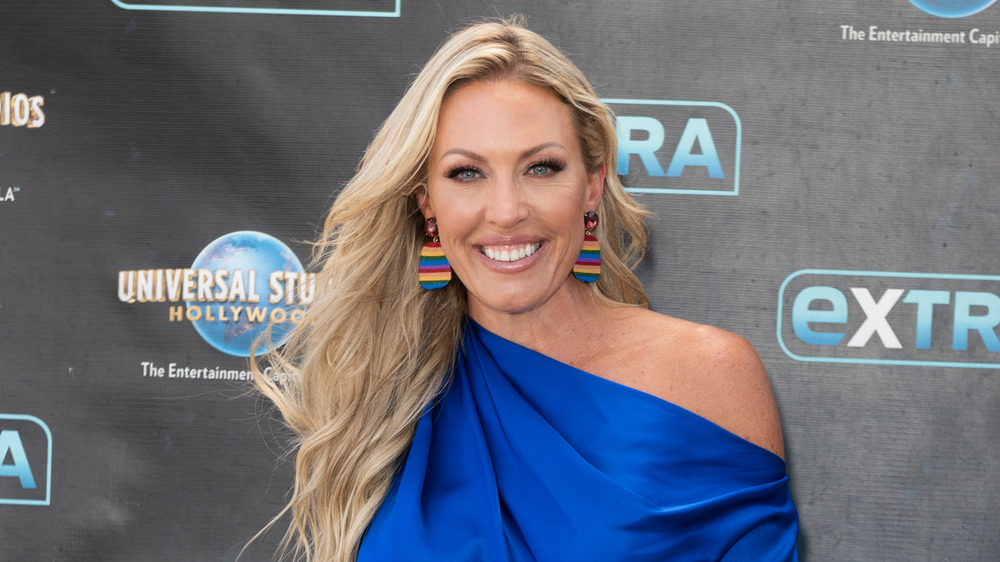 Noel Vasquez/Getty Images
Real Housewives of Orange County's Braunwyn Windham-Burke is speaking her truth. In a deeply moving interview with GLAAD, Braunwyn came out as gay and was vulnerable about her journey getting to where she is now. "I'm a member of the LGBTQ+ community. It has taken me 42 years to say that but I am so proud of where I am right now. I'm so happy where I am. To be able to be comfortable in my own skin after so long is just so nice," she explained (via Us Weekly). Braunwyn also expressed how she is now in a better place to be herself, and become "the woman [she] was supposed to be." She continued, "So for me to be living completely authentically and say, 'I'm a lesbian. That was who I have always been.' This isn't something that is new..." 
Fans showered her with love and support in the YouTube comments, offering words of comfort and acceptance such as "CONGRATULATIONS, I'm a gay person and I warmly welcome you to our LGBTQIA+ family," and "This is amazing and so empowering!" As you listen to Braunwyn speak in the interview, you can almost see the weight lift off of her shoulders (via YouTube).
The reality star, who has been married to Sean Burke for 20 years, revealed that she is actually currently seeing someone and her husband has met her. Braunwyn and her husband plan to stay married in spite of the news and continue co-parenting (via Page Six).
Braunwyn stresses the importance of living your truth, especially when it comes to her family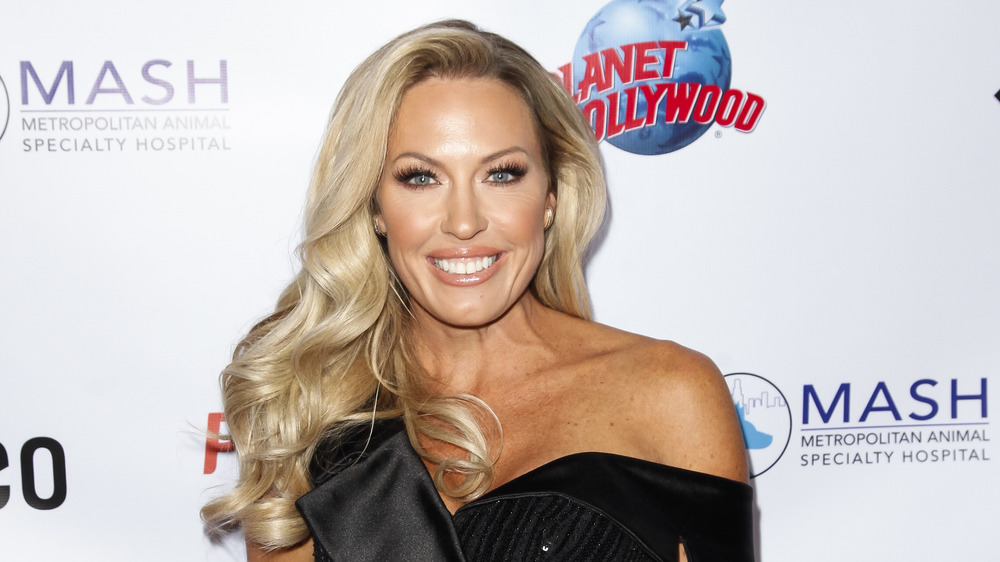 Tibrina Hobson/Getty Images
What makes Braunwyn Windham-Burke a staple part of Real Housewives of Orange County is that she always gives audiences an inside look at her family's experiences and struggles they face. Some may interpret this as an overshare, but really it makes her relatable and human. In a November 2020 episode of RHOC, Braunwyn's son Jacob introduced his drag persona Divine Devon. Seeing Braunwyn and her husband's unwavering love and pride was an empowering moment (via Advocate). 
The proud mom even teased the amazing transformation on her Instagram, captioning the post, "So proud of this beautiful child... We are so proud to be your parents and honor your strength... stay tuned for something special next month where you get to see the final look!!!" Braunwyn is a strong advocate for the LGBTQ+ community, and is firm in her support, which says a lot about her character.