The Truth About RHOC's Braunwyn Windham-Burke's Marriage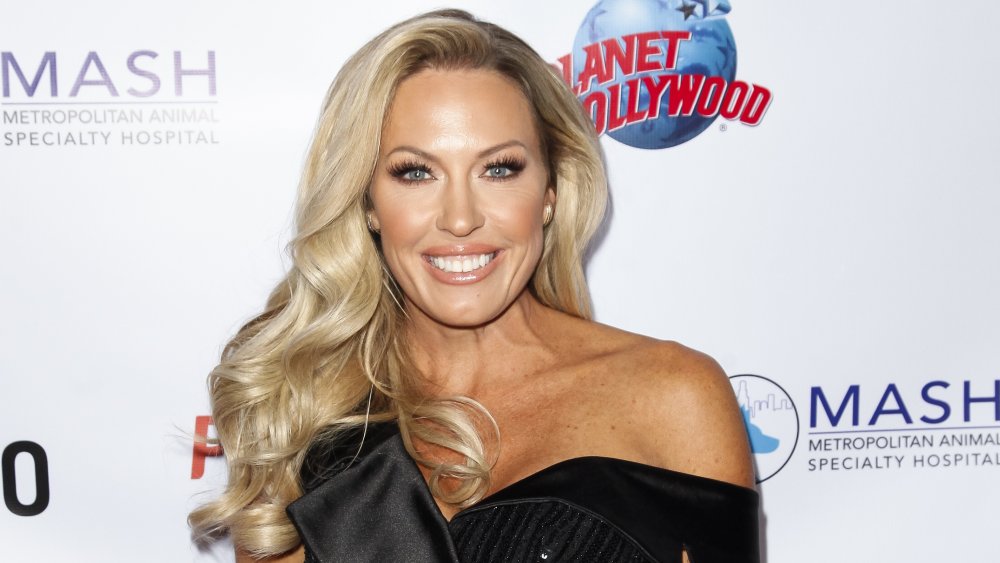 Tibrina Hobson/Getty Images
Real Housewives of Orange County fans were introduced to new cast-member Braunwyn Windham-Burke on the latest season of the long-running show. She struggled to make friends, particularly with queen bee Vicki Gunvalson, with the other women judging her for being bisexual, enjoying threesomes with husband Sean, and just their marriage in general. However, now that Gunvalson is gone, presumably for good, Windham-Burke is free to be as open and honest about her thoroughly modern relationship as she likes.
And yet, in spite of the RHOC star being an open, at times even too open, book rumors have been swirling that she and Sean are on the outs. As noted on Twitter, a blind gossip item suggested "one west coast Housewife has separated from her husband." Fans guessed it was either Windham-Burke or her co-star Emily Simpson. Now, the RHOC newcomer is setting the record straight the best way she knows how.
Braunwyn Windham-Burke set tongues wagging on Instagram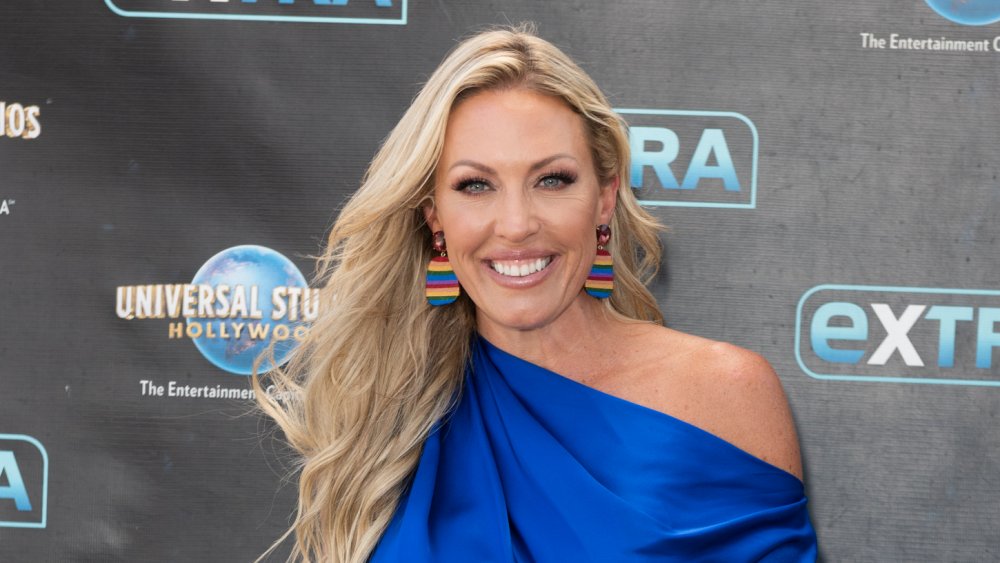 Noel Vasquez/Getty Images
As Page Six reported, Windham-Burke posted to Instagram with a since-deleted, cryptic caption about co-parenting. "New to the co-parenting world? It doesn't have to suck. It won't feel like this forever. You just need some perspective ... Knowing what to expect will save your sanity," she reportedly wrote. Likewise, the reality star's daughter, Rowan, similarly posted and then removed a caption reading simply, "F***. You. Mom," which suggested something serious was going on with the family.
This led Windham-Burke to issue a statement on her stories, referring to "challenging circumstances" the family was going through and asking for privacy, according to Page Six. "45 million Americans will experience mental health issues. This effects almost every family, and ours is no different. We will share with you more when the time is right," she advised. Fans also copped the RHOC star hadn't posted any photos with her hubby since mid-August.
The RHOC star made it clear there's nothing to worry about
It was on Instagram where Windham-Burke finally set the record straight, so to speak, sharing a couple super-romantic photos to her stories with Sean on October 4, as per Us Magazine. "Modern marriage," she wrote alongside a shot of the two of them snuggling in the pool. The couple is currently on vacation in Puerto Rico with friends. The following morning, she shared another photo of them in the ocean together, nothing, "Good way to wake up!"
The happy duo got married in 2000 and have seven kids together. During season 14 of RHOC, Windham-Burke opened up about their unconventional marriage, revealing she and Sean had even separated at one stage. They subsequently reconciled after he re-proposed to her. And, evidently, they're still going strong in spite of what internet scuttlebutt would have us believe. The question remains, though, who was the blind item about?