Why Jill Duggar's Courtship Wasn't As Strict As You Think It Was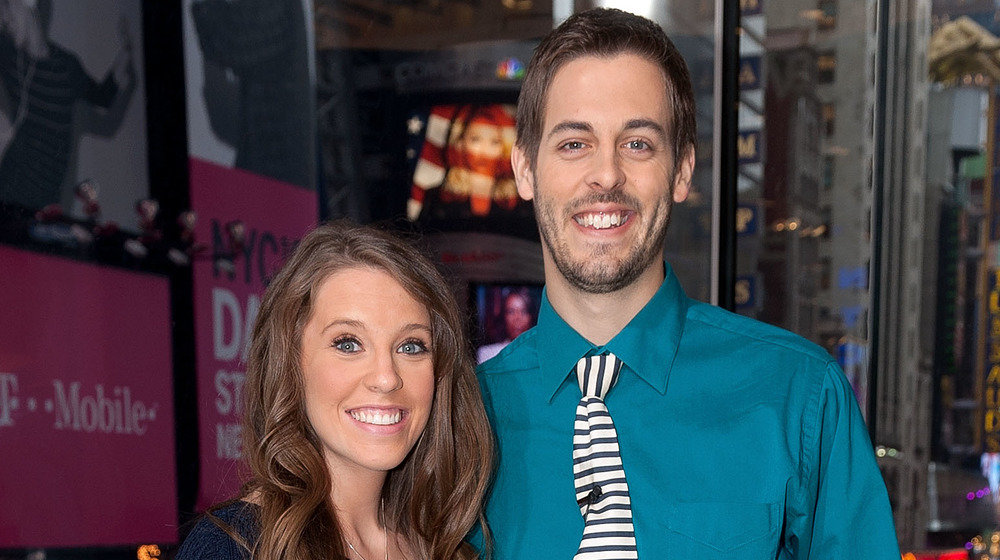 D Dipasupil/Getty Images
Jill Duggar and Derick Dillard have made it clear they aren't like other Duggar family couples. The two have an independent streak about them. Jill and Derick have been on the outs with the rest of the family, particularly patriarch Jim Bob Duggar, since leaving Counting On three years ago.
As the couple has explained, they wanted to separate themselves from the Duggar brand and do their own thing. They also wanted to get paid. In a series of social media responses to fans shared by CinemaBlend, Derick revealed that Jim Bob has held on to most of the family's income from 19 Kids and Counting. His kids, even the adult ones, weren't being compensated for sharing their lives on the air.
But before there was bad blood between the two, Derick and Jim Bob were actually pretty friendly. In fact, Derick even went by the book and contacted Jim Bob to share why he was worthy of courting Jill, as was seen on 19 Kids and Counting.
Jill and Derick recently opened up about their courtship in a video for their YouTube channel. They revealed that things didn't play out exactly how they looked on the show.
Jill and Derick don't like the term "courtship"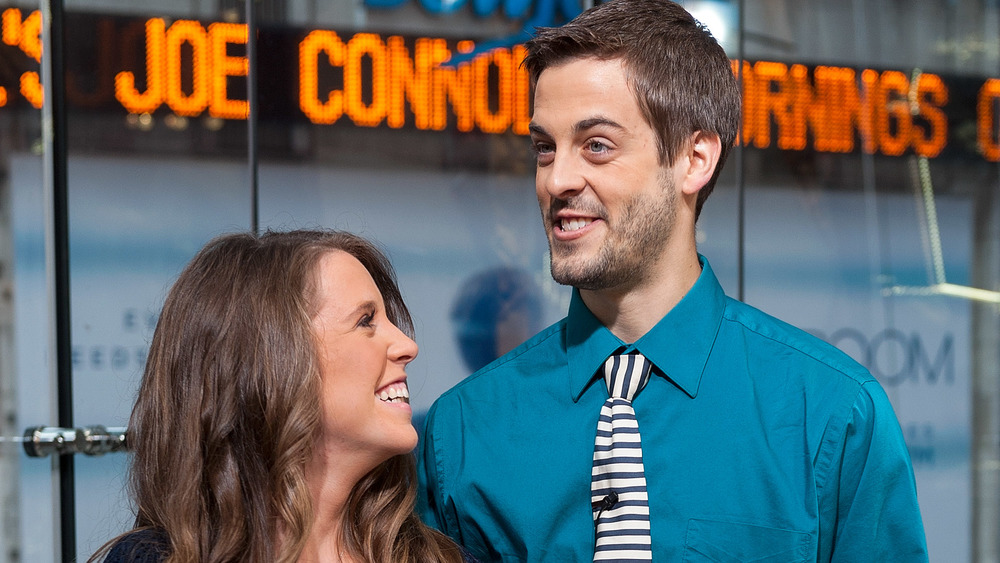 D Dipasupil/Getty Images
During the Q&A, a fan asked Jill and Derick what their views on courtship are now. The two don't pretend to have it all figured out, but they do note that it wasn't all what it appeared to be on the show. "I feel like there were maybe some misconceptions about our courtship," Jill stated. "It was definitely a little bit more played up for the show and all that. So, things maybe weren't as weird as they seemed."
Despite misconceptions that Jim Bob created the notoriously strict courting rules that viewers were familiar with, Jill and Derick were adamant that they created their own rules for their relationship. Derick said they probably wouldn't even call it a courtship if they had to do it all over again. "One thing we might do differently is to call it a courtship just because it has, you know, a certain archaic feel to it," he noted. "Even in our own courtship, we didn't prefer to call it courting. I think TV cameras, of course, wanted it to be courting. We preferred to call it dating with a purpose," Jill said.
And about those supervised calls and texts? Jill says that was played up, too. "My parents were not on all of the Skype calls. They popped in a couple of times, less than one percent of the time they were on the calls," she shared.
We may get more bombshells from Derick in the future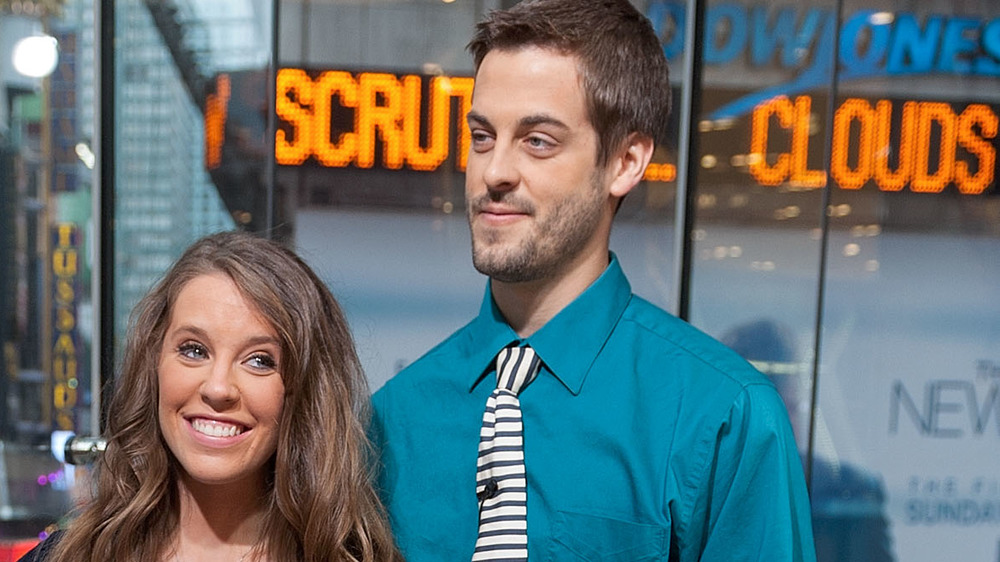 D Dipasupil/Getty Images
Jill and Derick recognize that the beginning of their relationship occurred under unusual circumstances. Jill says she doesn't necessarily think the way she grew up was the right way, but there are elements she appreciated. That said, she also got real about the fact they could have broken the rules if they wanted to. "If you want to get away with something, really, if you wanted to do something, you could've. It was just more of, just for ourselves," she said.
These revelations are fascinating for Duggar family fans, but they may be just the beginning. About a year ago, a fan suggested to Derick that he write a book about his experience in the family. He revealed it's in the works. "That's the plan, but it will take longer to write because I do most of the outlining/writing on breaks from school," he tweeted.
A tell-all book from Jill and Derick's perspective could be explosive. It's no secret that they've put the most distance between themselves and the Duggar clan. A book could tell eager fans all the reasons why and make up a lot of minds about Jim Bob and Michelle in the process.